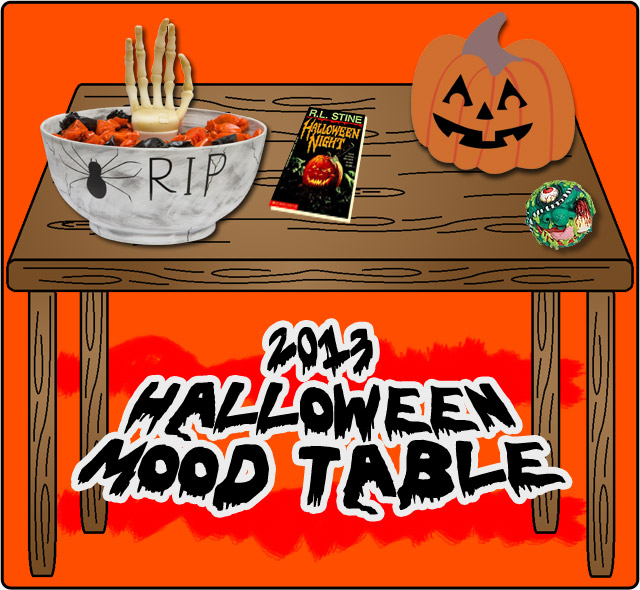 It's October. Officially October. Undeniably October.
I'm happy it's here, but I'm also petrified. The Halloween season is moving so FAST this year! September flew by in what felt like a week, and I'm sure October will be no different. Be sure to make the most of it, guys.
A good way to start? Build your Halloween Mood Table!
Many of you will remember last year's version, but longtime readers know that this tradition started way back in 2007. Life threw me a few curveballs that year, and I just couldn't get into the Halloween spirit. The Halloween Mood Table was my last ditch effort to get back in the groove, and while I won't pretend that it turned rust to gold and made everything in the universe stink of caramel apples, it was an always-present reminder of why Halloween is awesome.
The concept: Grab a small table. Like a coffee table, or something even smaller. Anything, really. Anything that could be loosely construed as a table. Cover it with Halloween shit, and put it in a place of prominence. At heart, that's all it is. A shrine to Halloween. An immediate spirit-booster. A chance to decorate!
Here's what I came up with for this year's Mood Table: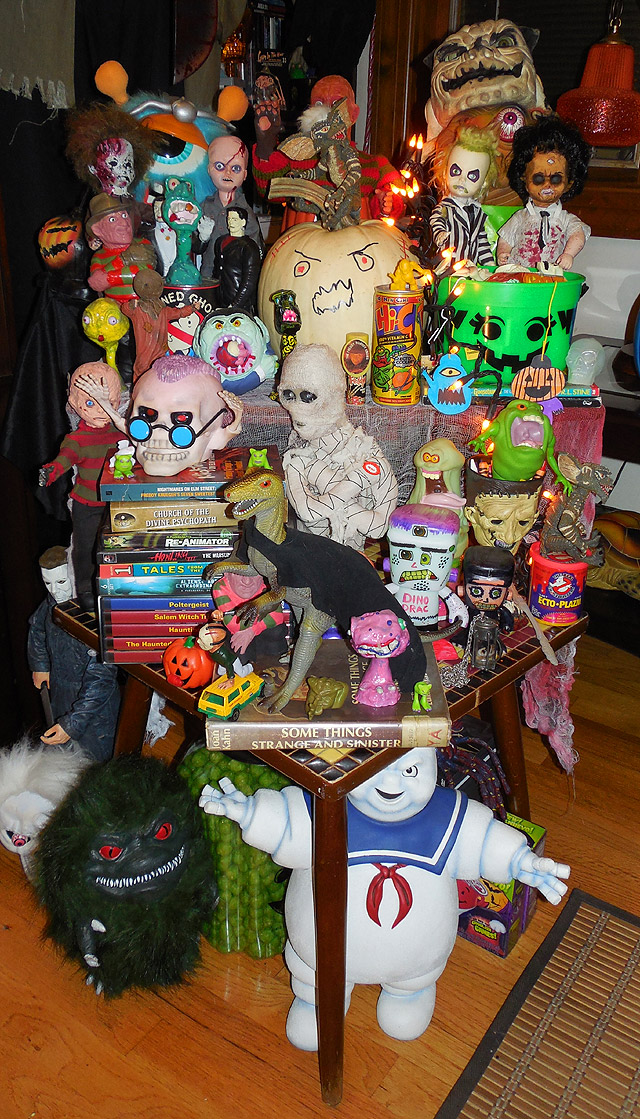 She's a trash heap, but a beautiful one. I wanted to go a bit bigger than usual, so this is actually two tables. (Look close and you'll spot a taller "tray table" behind the standard tiled one I use every year.)
It's loaded with toys, books, DVDs, candy, and all sorts of decorations. You can't look at this and not love Halloween. You also can't walk within five feet of it without somehow knocking half of it over. It's like Mutant Stupid Dominoes.
Thinking about creating your own Halloween Mood Table? Great! I've prepared a FAQ to help guide you through… Read More…