Madd Matt has returned with another bag of Halloween junk, and today, in this video, you're going to look at it:

(CLICK HERE TO WATCH IT ON YOUTUBE!)
Spoilers: You will see a Boglin and a cheap ninja sword.
Thank you and enjoy. Read More…
My buddy Matt let me borrow some tapes that his family recorded back in the mid '80s, which is seriously the best thing anyone could let me borrow. Like holy shit. I need three external hard drives and cake.
I've only begun to sort through the goodies, but I already found one of my unholy grails: Halloween specials that aired on CBS back in October of '85. With all commercials intact. Schwing.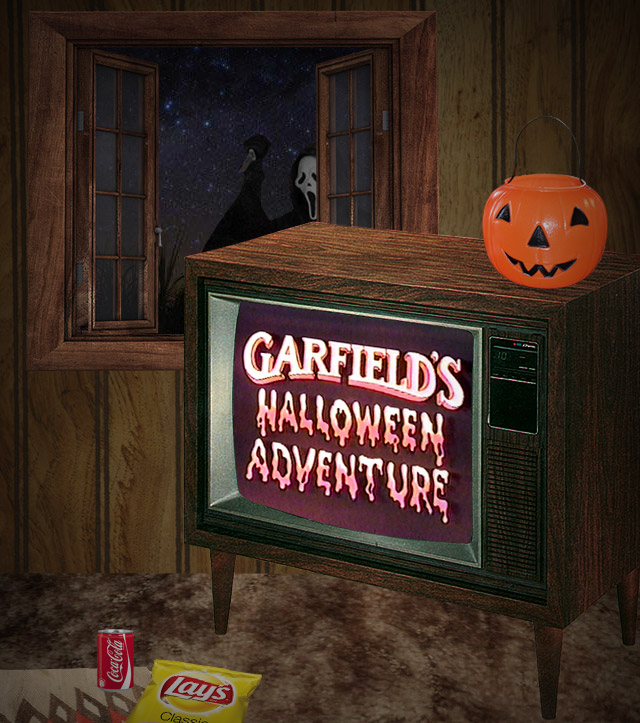 Getting the 1985 version was extra special, because that was the debut year of Garfield's Halloween Adventure. (October 30th at 8PM, to be exact.)
I was six years old at the time, and I absolutely watched Garfield's Halloween Adventure on that night. Immediately followed by It's the Great Pumpkin, Charlie Brown, those two specials suddenly became the power couple of Halloween Toontown. They were shown back-to-back for so many sequential Halloween seasons that people anywhere near my age will forever associate childhood spooky times with fat cats and fit dogs.
So if you've lived my life, here's a treat: Every commercial break from the 1985 broadcast of BOTH specials. The nostalgia will drown you, and then you'll come back as a water ghost who can only haunt using obsolete ad slogans.
It's aaaa gooood tiiiime…. forrr thhhhe greeeaat taaaaste… Read More…
Remember when Ghostbusters Cereal had those sweet holographic boxes?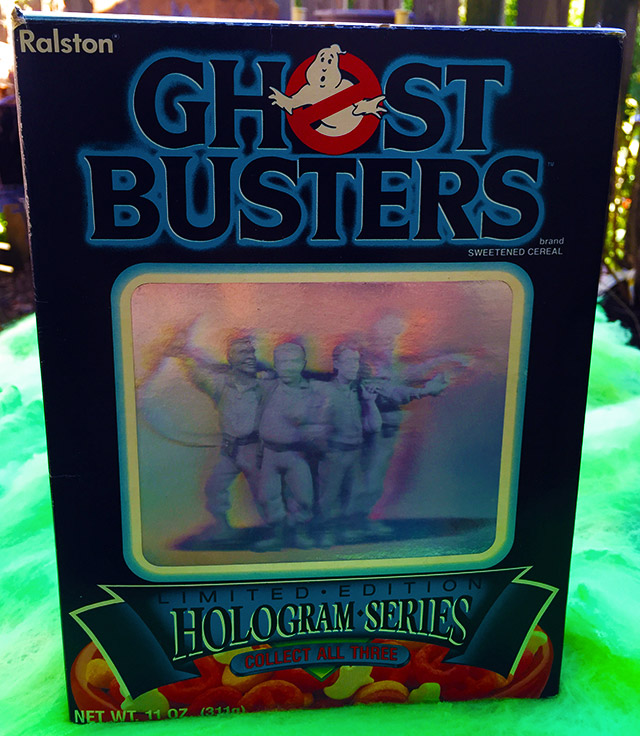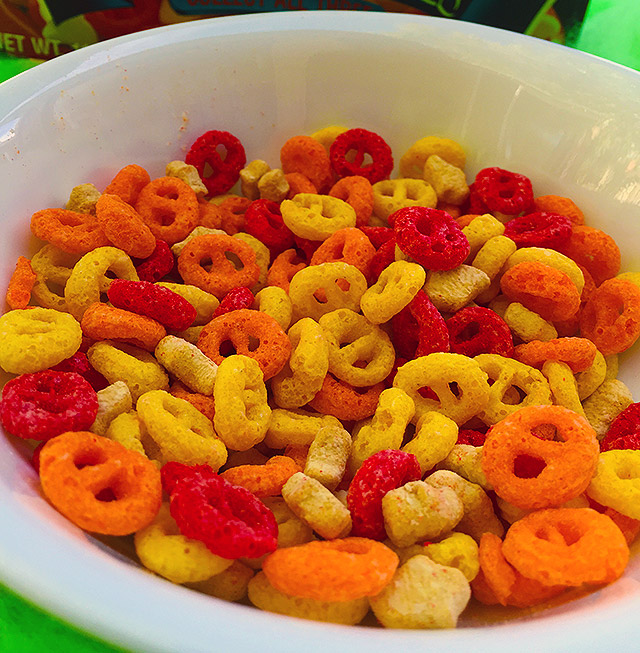 It wasn't just Ghostbusters Cereal, either. By the end of the '80s, Ralston had blessed no less than four other brands with the same treatment: Nintendo Cereal System, Cookie Crisp, Dinersaurs (dinosaurs who operated a diner, because wtf) and Teenage Mutant Ninja Turtles Cereal.
This was a time when holograms didn't just look cool, but were revered as huge, expensive productions. Remember how you felt about Super Naturals and Visionaries action figures? Or Lazer Blazers stickers?
Back in the '80s, a kid's first thought after seeing any remotely holographic thing was, "That costs more than Pluto, which at press time is still part of the crew." And since I'm already fibbin', let's also say that the kids then grew second heads and renamed themselves after their favorite colors.
I may joke about the way Ralston's pop-bred cereals tasted, but the presentation was always top notch. Ghostbusters Cereal was some of their best work, but it was just one of several Ralston cereals that felt more like toys than breakfast. Adding holograms was just the cherry on top. Read More…
If you're digging all of the spooky site content during this year's Halloween Countdown, the best way to guarantee more of it is by subscribing to Dino Drac's Funpacks!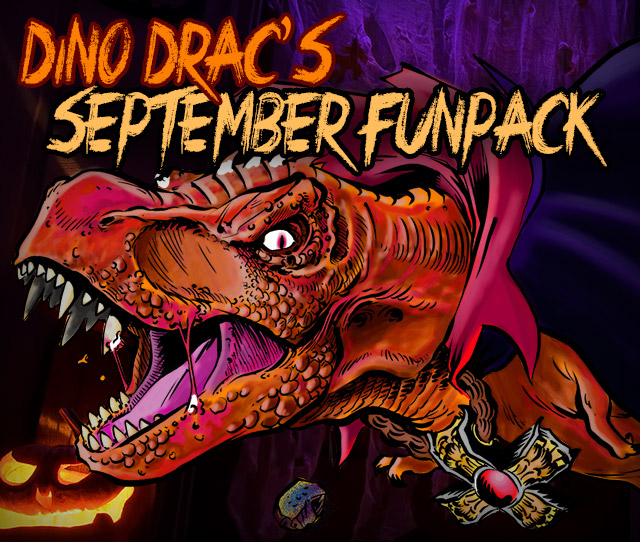 (LIMITED QUANTITY! AVAILABLE IN THE UNITED STATES ONLY!)
New to the site? Every month, I create and mail out a new Funpack — that being a box of goodies stuffed with retro-and-new toys, cards and other assorted nonsense. Subscriptions are handled via Paypal and run $25 a month (including shipping), and you can cancel at any time without penalty.
Without the Funpacks, there'd be no Dino Drac, so all subscribers have my sincere and unending thanks for helping to keep this silly site going!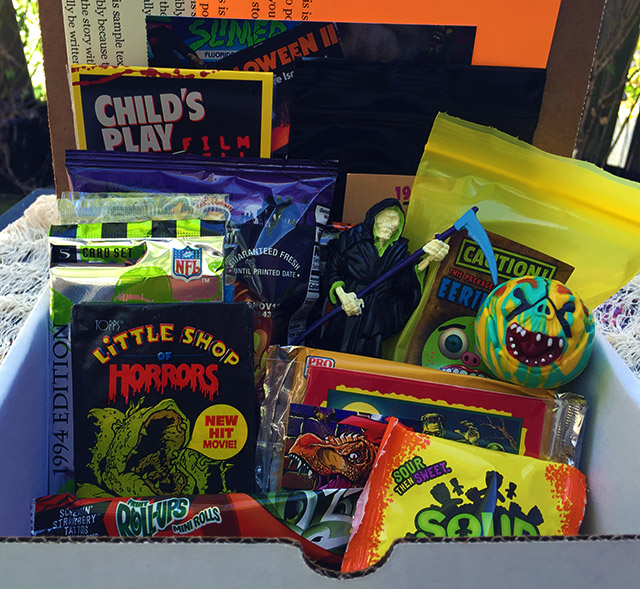 September's Funpack is all about Halloween, of course, loaded with well over a dozen items that should guarantee you at least one night where you can cut loose and embrace the goofy awesomeness of the spooky season.
Skip to the bottom of this post for ordering info, or keep reading to see everything you'll receive! Read More…
Ah, the first Classic Creepy Commercials post of the 2016 season. I can bleed again.
If you're new to the site, old TV commercials with a Halloween slant are my favorite things in the world. Every year, I do my best to infect everyone with that same peculiar passion.
Below are six more spooky ads from the '80s and '90s, joining the hundred-or-so already buried in the Dino Drac archives. May they spark memories of regrettable costumes and pillowcases full of chocolate.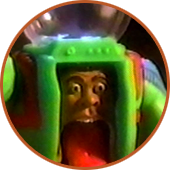 Real Ghostbusters Toys! (1980s)
If the shots from Ghostbusters II are any indication, this one's from 1989. By then, the Real Ghostbusters collection had already been around for years, leaving Kenner with no choice but to keep getting weirder.
New on the block was the Super Fright Features set, which was another of Kenner's attempts to make kids buy the same four characters they'd already bought seventeen times. It sounds exploitative, but real heart and soul went into each wave. There may have been 200 Egon figures by the time Kenner threw in the towel, but none of them were remotely alike.
On the Halloweenier side, this spot also features The Mummy Monster from the aptly-titled Monsters series, where Kenner borrowed monster characters who were already famous long before Peter Venkman ever got slimed.
Given how creative Kenner was in creating custom ghosts for the toy line, I can't in good conscience say that the Monsters line was a step up. On the bright side, they were really cool monsters! Read More…