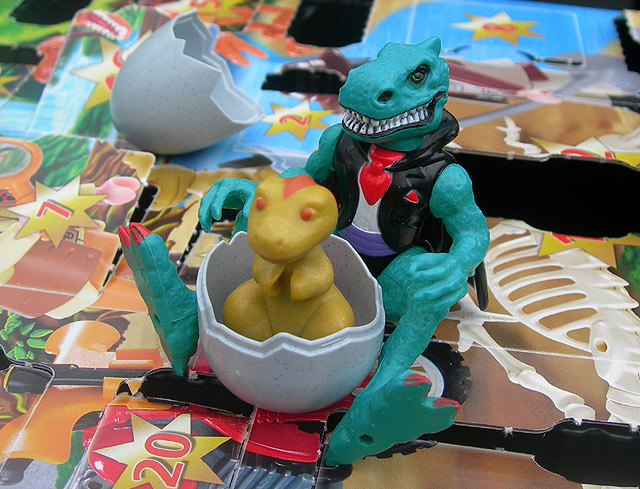 I

t

's

C

h

r

i

s

t

m

a

s

E

v

e

!
…and the final gift is a DOOZY.
Behold, Dino Drac's BABY DINOSAUR, which hatched from a giant grey egg and immediately started doing cute things. Impossibly cute things, like clapping. God, we LOVE this baby dinosaur. (more…)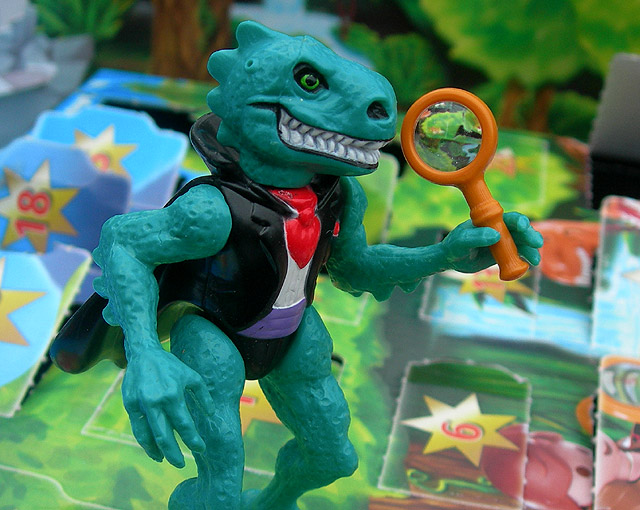 Dino Drac hates today's magnifying glass, but I don't. I love how Playmobil made it all jewel-like and oversized, as if it's actually a supernatural crystal-gazing thing that will let us see the future.
"So you wanna see the future, eh? Then let me open tomorrow's gift."
I don't even put up a fight, anymore. He's too hard to argue with. Too many dismissive hand gestures. (more…)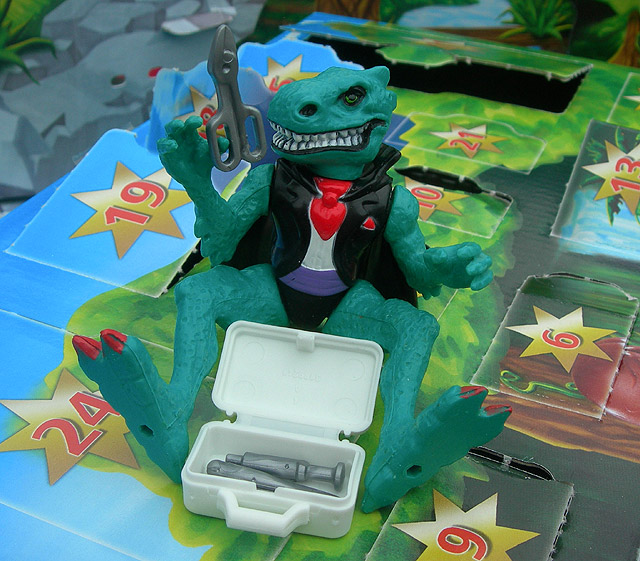 Today's gift is a lunchbox filled with torture devices.
Dino Drac acts like he hates it, but I see through him. Hey, we were all kids once. I've pretended to hate great gifts plenty of times, for reasons many and varied. I'm not buying this facade. There is no way a vampire dinosaur wouldn't want torture devices.
"I'll level with you. The gifts are fine. I just want to open tomorrow's, too."
I knew it was a mistake to start with that. Now he thinks it's an everyday thing. On the other hand, I'm getting pretty sick of burying the site's good content with giant Advent Calendar photos, so I tell him to have at it. (more…)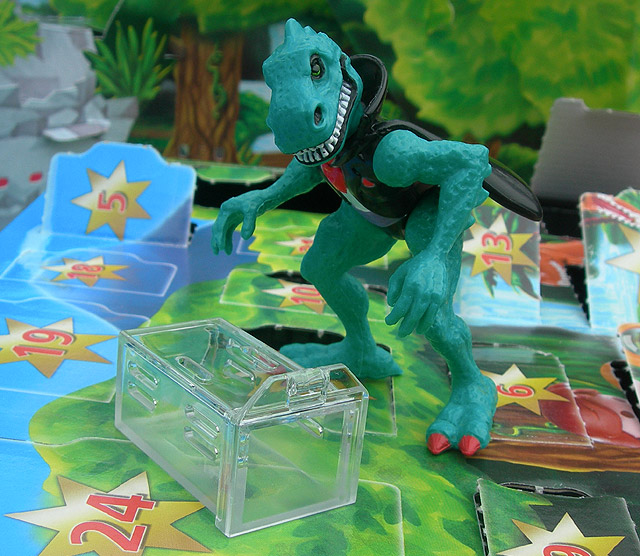 "They can't be serious. What is this, a translucent breadbox?"
Nah, I think it's just some kind of holding tank. Either way, a pretty junky gift. In fact, it's so junky that I refuse to respect it with a bold font. These Playmobil Advent Calendars really love their peaks and valleys.
"This gift sucks. I'm opening tomorrow's. I don't care what you say."
Uh, I was going to suggest the same thing. It's not like I know how to rock an entry about a tiny holding tank that holds nothing. I'd have to go way out of my depth on the existential humor. (more…)