The Mad Mascots series continues, with THIS THING: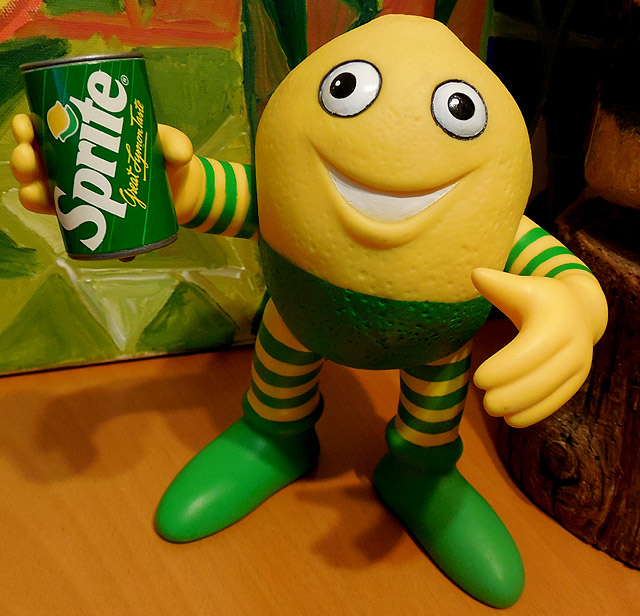 I call him Mr. Lymon. He's really old.
Based on the phony fruit that gives Sprite its taste, Mr. Lymon makes everything right with the world. Unlike some of those other mascots who merely dance around product logos and call it a night, Mr. Lymon actually practices what he preaches. He drinks Sprite.
This is his story, in video form:
Click here to see the video in larger form.
And remember to subscribe to Dino Drac on YouTube, so you'll never miss a video of me babbling on about really old fruit-shaped dolls.

Kids of the '60s loved astronauts arguably more than anything else, thanks largely to the Space Race. A quick browse through any photo collection of '60s toys will show an unmistakable lean on spacemen and rocket ships, and really, the old cliche of kids "wanting to become astronauts" found its foothold more in the '60s than any other decade.
If I'm wrong about that, give me a pass. I wasn't alive.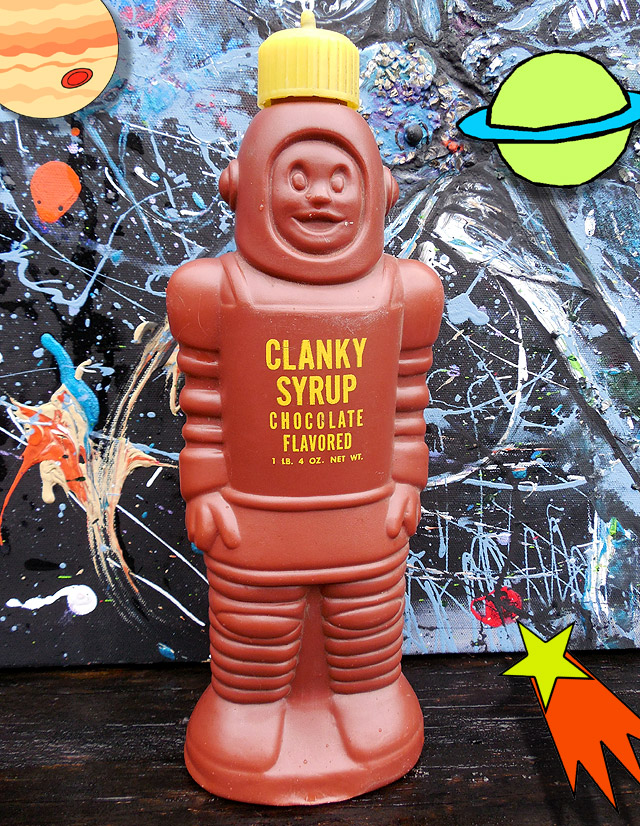 The point is, if you were targeting children in the 1960s, giving your product a "space theme" was the smartest way to go. So, when you look at this astronaut-shaped syrup bottle, just know that its existence made perfect sense.
His name was Clanky. He divided his time between exploring the cosmos and peddling chocolate syrup.
Was Clanky popular? I'm guessing he was. Hell, I still go ballistic for bottles shaped like Mrs. Butterworth, and that's just Mrs. Butterworth. This was a cool ass astronaut with sci-fi trappings and accordion legs. How could kids of any decade – let alone the space-crazed '60s – not be into Clanky? (more…)
Remember when I wrote about Bigg Mixx? I think we should turn that into a series. A series about mad mascots. There are many bewilderingly beautiful brand mascots deserving of short tributes and crudely assembled image collages, and it is my intention to give them what's owed!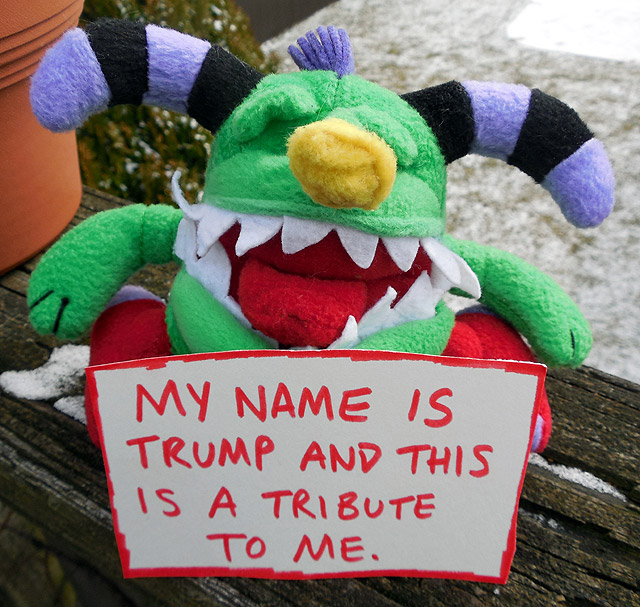 …let's start with this guy. "Trump."
Even if you don't immediately recognize him, I can all but guarantee that you've seen Trump before. He's Monster.com's mascot, and if you can't figure out the connection between an online job database and a bizarre, frog-like mutant, you've overlooked the obvious explanation: Trump is a monster. (more…)