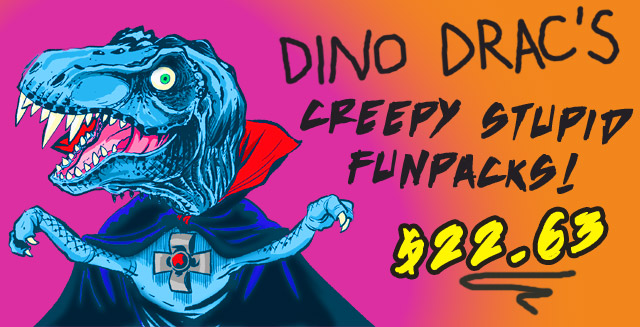 This next week's going to be pretty light on serious content, as I have about a million things to get done in preparation for the 2013 Halloween Countdown. Which starts NEXT FREAKIN' SATURDAY, YASE YASE YASE.
Remember to keep up with the site on Facebook and Twitter in the meantime. Once the Countdown starts, it's not stopping for two straight months.
Now then!
After the somewhat surprising success of the Cruel Summer Funpacks, I was motivated to test out the law of diminishing returns.
Introducing… Dino Drac's Creepy Stupid Funpacks!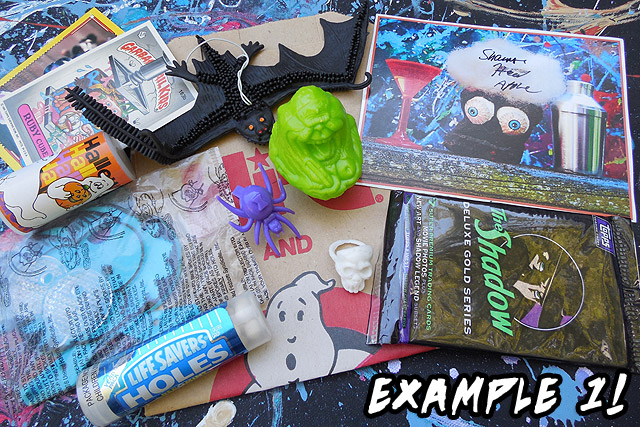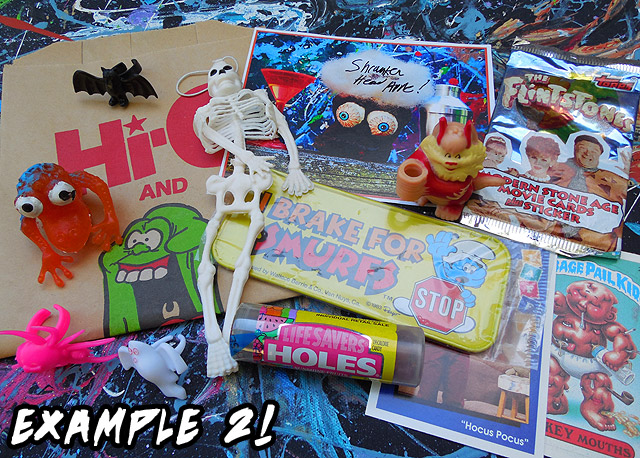 For $22.63 (shipping included), you'll get a package just like one of the examples shown above. This time, it's a mix of classic nostalgia items along with a few hints of Halloween. Here's the quick-and-dirty breakdown…
Each Creepy Stupid Funpack includes:
– One random sealed pack of Life Savers Holes, from the early '90s!
– One random vintage cereal premium, still sealed!
– A Thundercats "Snarf" pencil topper OR a Slimer candy head!
– One vintage Hi-C/Real Ghostbusters lunch sack!
– One random pack of old trading cards + a few loose cards thrown in!
– A small but sincere pile of Halloween toys and novelties!
– An exclusive photo of Shrunken Apple Head, signed by the man/fruit himself!
No two packs are exactly alike, but the above photos ARE of actual Funpacks – so you'll be getting something like that!
If you're already sold, skip to the bottom for ordering info. If not, let me see how I can make this stuff sound interesting… (more…)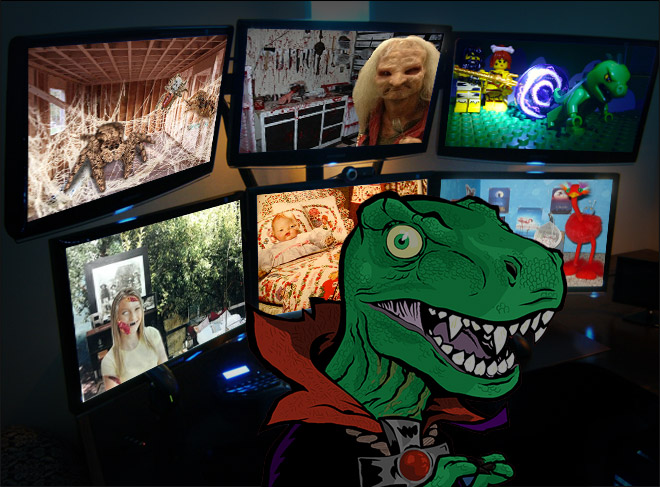 Just a note! Dino Drac's Luxury Apartments is now open for business!
(Comments closed on this post. Comment there, not here!)
Just want to alert you to two new features on Dino Drac.
First, musings about ten old soda cans, from Dr Slice to Jolt Cola. Second, the most gloriously complex TMNT Colorforms playset ever, featuring a two-level city and a little cardboard Tokka.
In celebration of these two features, here's a photo of Dino Drac, chewing through a can of Orange Crush, which for some reason is covered in Ninja Turtle Band-Aids.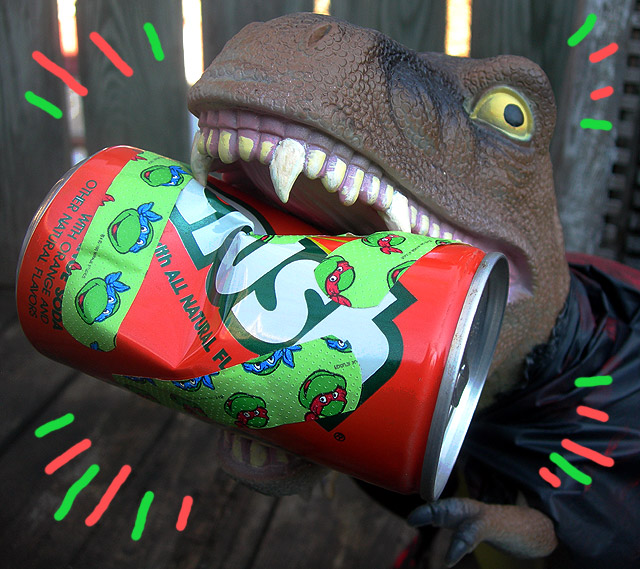 Also, one of my 2013 resolutions is to be more aggressive (obnoxious) about the site, so in addition for a plea for you to share articles when you think they're worth sharing, I'd also love to boost the site's Facebook likes and Twitter followers. (And, if you follow Dino Drac on either, you won't need posts like this to tell you when new things are published!)
I leave you in the hands of a random survey. In the comments, discuss your favorite and least favorite TV show finales. Series finales, not season finales. Due to the nature of this survey, assume the thread will be spoiler-filled.
There's a big new feature up, covering fifteen treasures from the 1992 Sears Wish Book!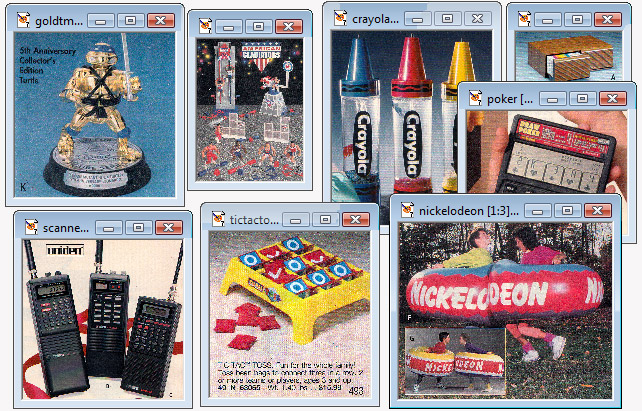 Golden Ninja Turtles! Crayon-shaped fish tanks! Clarinets! And more!
This post only exists to draw attention to the Wish Book feature, but you know how I hate to waste space. So, take a look at my new stickers: (more…)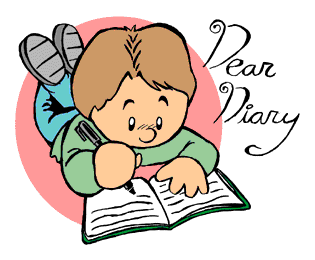 Boy, I have been sucking wind for the last week or so.
Maybe you haven't noticed. Maybe I should just shut up. These website games are as much smoke and mirrors as they are steak and potatoes. Perception is reality. If I was smart, I'd act like all was hunky-dory and lie about the site achieving record numbers. You gain momentum when people think you're on an upswing. When you're on a downswing, even the rats dive off.
But I don't think I can get away with that, because I am gifted with that terrible ability to say absolutely nothing and still be wildly transparent. Even when I'm just reviewing Halloween Facebook apps, if there's blood in the water, you can probably smell it.
It's not like I think the last few articles have been actively bad, but my whole deal is that I make mountains out of molehills. For that to work, the passion and excitement needs to be sincere. There are a billion sites that treat the trivial like the end-all be-all, but I think it's painfully obvious when a writer really didn't believe what he or she had written. There's a fine line between exaggeration and fabrication, and if you're not peddling fiction, you need to be careful about crossing it.
Maybe there was something to my idea of just keeping quiet about this. Looking back at the Countdown, this has only been a recent issue, and it's not like, painfully obvious. The "problem" is much bigger in my head than on paper, or, you know, screen.
But I still feel like confessing. Sometimes, it's better to confess things when your back isn't against the wall. (more…)