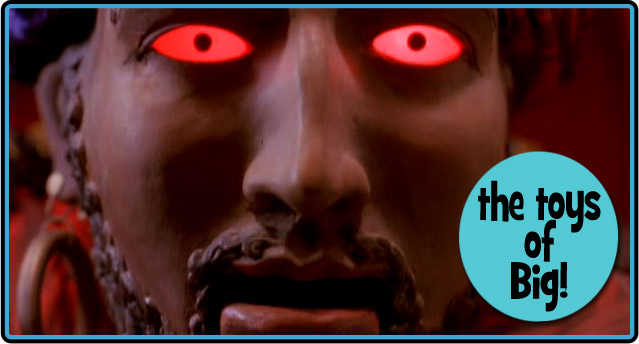 I saw Big in theaters back in '88, and charming as it was, I think the fact that I was nine-years-old had everything to do with why I loved it.  Sure, the film was as much "sad" as "happy," but what kid wouldn't have been jealous of Tom Hanks? (More specifically his character, Josh?)
Not only did twelve-year-old Josh get to live as an adult, but he also landed a job at what wasn't Mattel but totally was Mattel, brainstorming toy concepts and getting all kinds of free samples! He made enough money to afford the kind of loft I can still only dream about, stuffing it with everything from a pinball machine to a giant trampoline!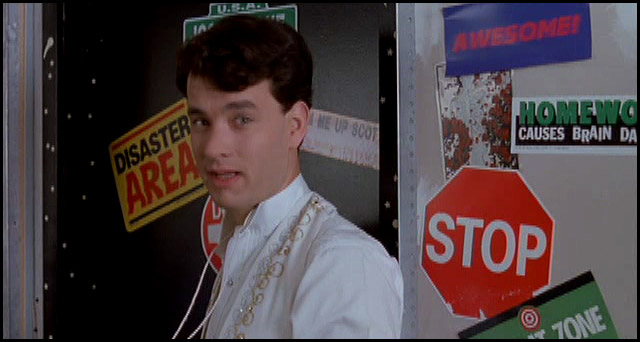 For Josh, the whole experience was a wish gone awry, but I went home from that movie feeling impossibly envious of him. And also like I could get away with being thirty and still into toys. Which I guess came in handy in the end.
And oh, those toys! Big was FULL of them. And not just the normal gamut of "generic stuff" you normally find in movies. Josh spent Big fiddling with the same hunks of plastic that all of us did. Everything from He-Man to SilverHawks!
That's the point of this article. Many of the playthings seen during Big are of the blink-and-you'll-miss-them variety, so I poured over the film, frame-by-frame, desperate to catch as much as I could.
Let's start with THE LOFT… (more…)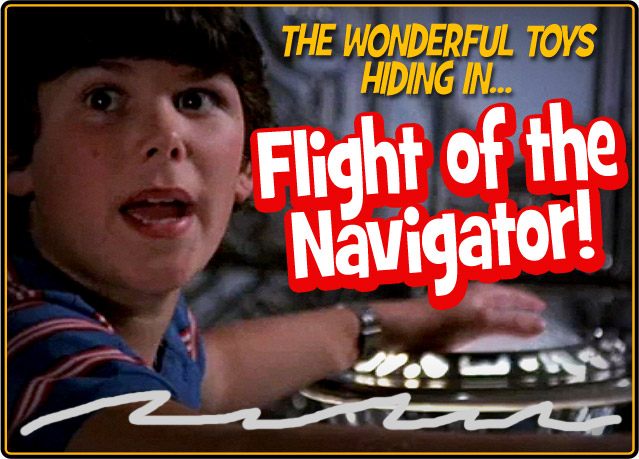 Released in 1986, I must have seen Flight of the Navigator at least a hundred times. Admittedly, none of those hundred times were recent. If I get any facts wrong in this post, blame a combination of faded memories and the fact that I wrote it at 3:30 in the morning.
The synopsis, as I remember it: A sentient alien ship kidnaps a kid named David, and drops him back on Earth several years in the future. He hasn't aged a day, leading his grateful but confused family (and everyone else) to wonder where he was and what might have happened to him. We later learn that the ship ("Max") had good intentions, and was only helping David realize his destiny to become some kind of outer space pet collector. (That's not quite it, but it's close enough.)
My memories of the film are scattered but strong. Sarah Jessica Parker with a tuft of pink hair. Cherry Coke. The guy from Shock Treatment playing "Dad." An alien that was pretty much a big pile of breathing snot. And I think some kind of robot mailman?
I realize that I'm doing a terrible job of pitching this movie, but that's not why I'm here.
I'm here to gush about David's toys.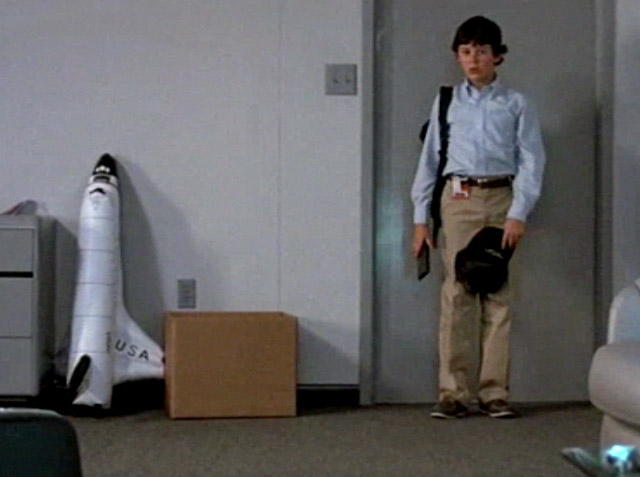 NASA takes an interest in David, because he's obviously had a funky experience deserving of their prodding. Unfortunately, at the behest of a scientist played by Howard Hesseman (!!!), NASA treats David more like a lab monkey than a special guest.
That's neither here nor here, but now we're getting to the point. To make David feel more comfortable (and less imprisoned) in his new NASA "apartment," they stuffed it with everything a boy from 1986 could have possibly wanted.
See that giant spaceship doll up there? That was only the beginning! (more…)
Back to the Future Part II might just be my favorite of the trilogy. If nothing else, it was the ballsiest of the three. A movie so bizarre and so unbridledly over-the-top that it could've very easily been laughed at for all the wrong reasons. I've seen the movie a million times, but was only recently struck by how strange it is. Between the holographic Jaws, the futuristic pizza and some pretty suspect ideas about how to make actors look different with makeup, the movie's strength of spirit somehow made everything weird about it work.
My favorite scenes are too numerous to type in a small space, but very high on the list is that quick shot of Marty McFly window shopping at 2015's antique shop, Blast from the Past. It was a fun moment in 1989, but the passage of time has made it all the sweeter.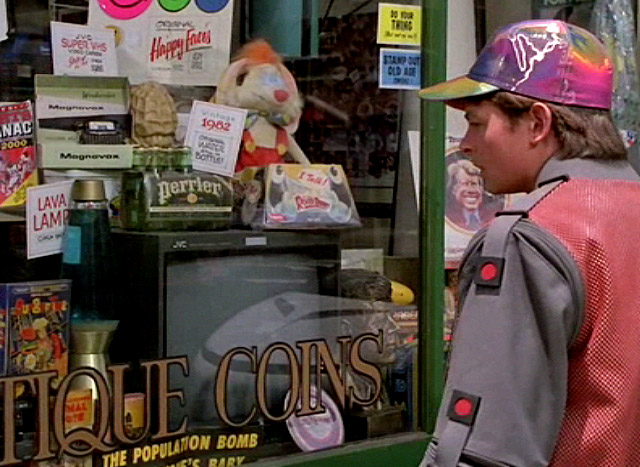 (Click here for a closer look!)
If you'll recall, Blast from the Past is where Marty picked up the dreaded sports almanac. In effect, there wouldn't have been much of a movie without this antique shop there to mess things up.
The gag was that the "antiques" of 2015 were mostly things we knew as current. And most of the items were current… in 1989. Over twenty years later, and now they're antiques for real. Most of the crud behind that glass is being gobbled up on eBay at this precise moment.
Much to our chagrin, Marty only stands there for a few seconds. This is what I call an "always-pause moment." You know the type. You do it during key shots of the "senate scene" from The Phantom Menace. You do it when Paul Reubens puts on the "headlight glasses" in Pee-wee 's Big Adventure. This is just another of those movie moments that can't be fully appreciated in real-time. Thank God for the pause button.
Below: A breakdown of Blast from the Past's best junk! (more…)
Hey, remember Dino Drac's "Spotted" series? Where we locate random fun things hiding in old TV shows and movies? Probably not, since I only made one entry. I think we're long overdue for a second.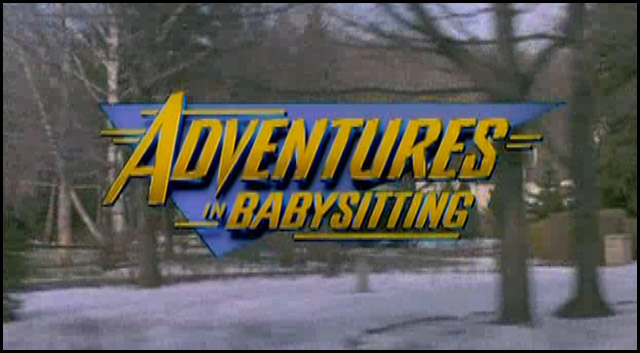 Today's find is from 1987's Adventures in Babysitting, the kind-of-classic starring Elisabeth Shue, whose character has an… uh… adventure while babysitting. I'll forever remember the film for making "Don't fuck with the Lords of Hell" a permanent part of my non sequitur reserve.
It's a cute little movie, but I'm not here to regurgitate its IMDB plot summary. I'm here for what's on the shelf in the little girl's bedroom. (more…)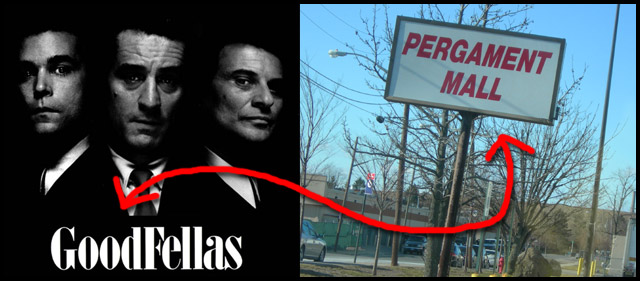 Goodfellas is one of my favorite movies, duh. I can't imagine that I've seen it anything less than a hundred times.
Yesterday was one of those days when the only thing that seemed right with the world was my couch, so that's where I lived, searching for shows and movies that would require absolutely none of my brainpower. Goodfellas got the nod.
Near the end of the film, I noticed something. I already knew that parts of the movie were filmed on Staten Island, but assumed that they were the run-of-the-mill "suburban home exteriors" that people so often come here to shoot.  Somehow, it wasn't until this latest viewing – the last of over a hundred – that I noticed a clear-as-day shot of the Pergament Mall on Richmond Avenue.
It's in the scene that leads up to Henry Hill's arrest. You know, when the helicopter is trailing him all over the place? He and Karen make a quick stop to use a payphone, and holy shit, they're at the same goddamned strip mall that I go to at least once a week. The same strip mall that I've been to more than a thousand times over the years. (To give you an idea of just how often, any past article that referenced "my local Toys 'R' Us" was referring to the one in this strip mall. I go there a LOT.)
Here's a screencap from the scene in question, along with a comparison shot taken this afternoon. Yes, I really went all-out for this one: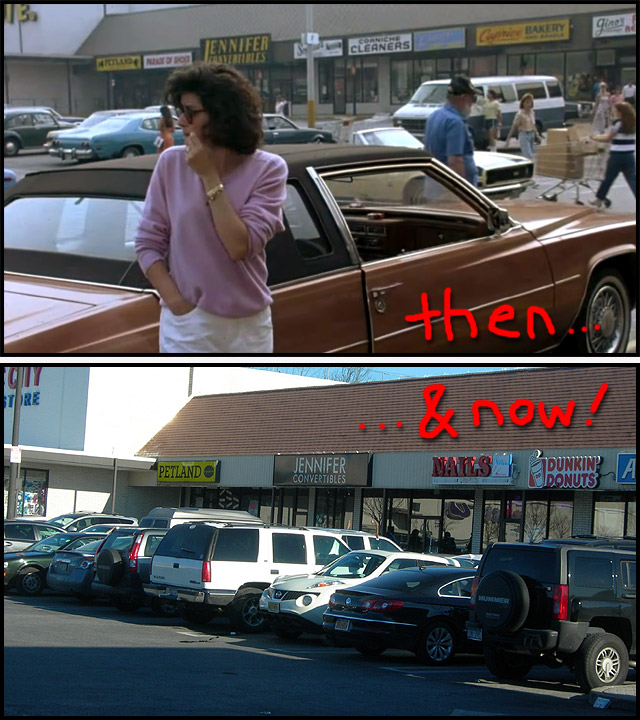 Goodfellas was filmed in 1989 and came out a year later. Incredibly, even after more than two decades, that portion of the strip mall hasn't changed much. Some of the same stores still stand in the same places!
I know this won't seem like a big deal to a lot of you, but I've lived on Staten Island all of my life. As any Islander will tell you, this place is always changing. Longtime residents tend to cling to the tenured establishments, even if they've never had a reason to go inside of them. We fear change and we like old wallpaper, I guess.
Course, not every store remained the same, and seeing some of my fallen favorites brought on a serious rush of nostalgia… (more…)