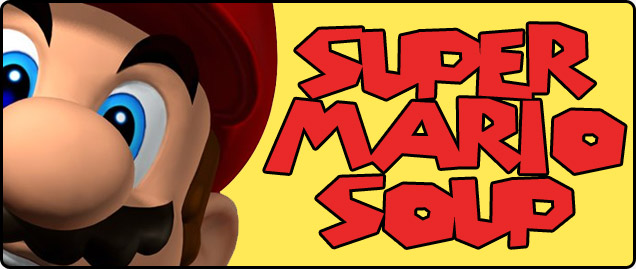 I'm taking a day off from Halloweening, because this just can't wait.
Three words, everyone.
SUPER. MARIO. SOUP.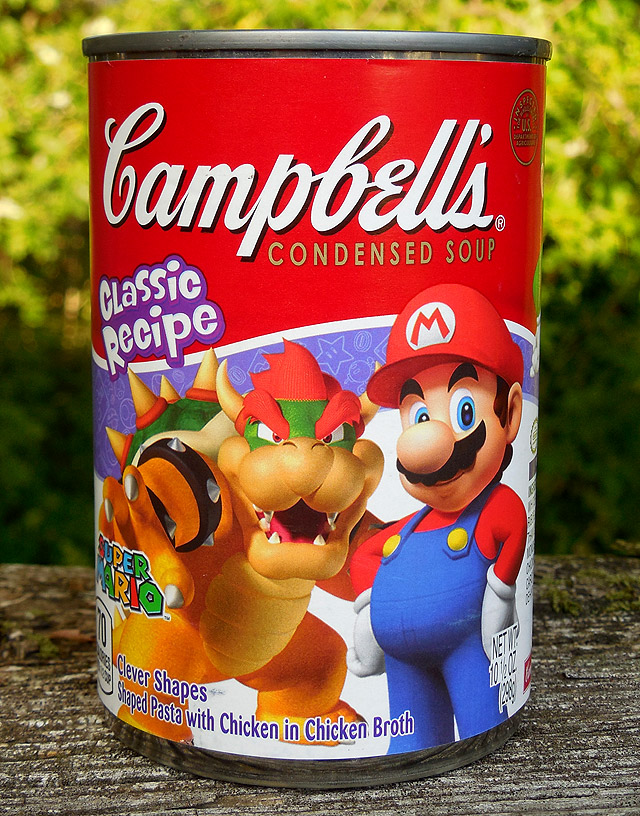 New from Campbell's, Mario and friends have finally been immortalized as broth-soaked pieces of pasta. I heard the news on Tumblr a week or so ago, but it was quickly forgotten under the weight of so many Space Jam GIFs.
As such, spotting Mario in the supermarket was an absolute shock. Not only did I buy a more-than-reasonable number of cans, but I threw each of those cans into my cart with such frantic hysteria that I'm sure – absolutely sure – that someone taped me on their phone, and is now enjoying back-pats within some distant microcosm of social media. Fuck all of them. (more…)
I wrote about this many years ago. Now I will rehash my thoughts in video form!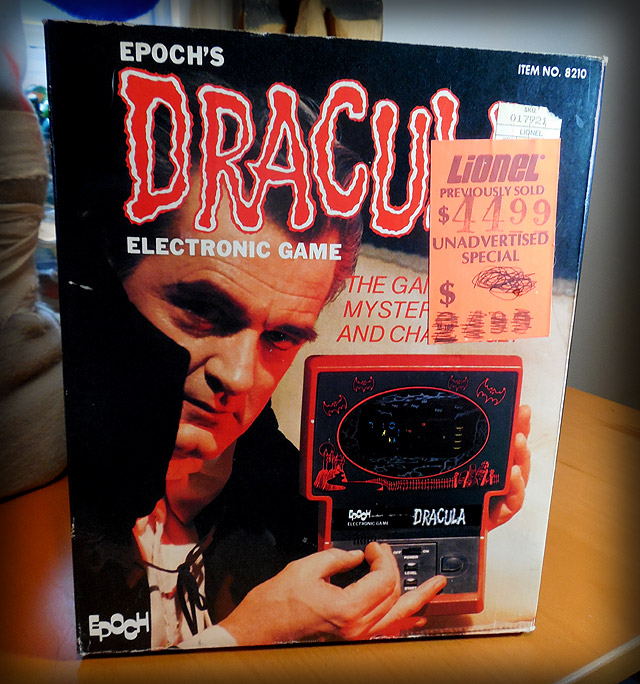 Epoch's DRACULA game was released in 1982. Even if its graphics and noises are way dated, the theme hasn't lost a step. There are monsters, mazes and coffins, and it's up to YOU to steal Dracula's gold!
Get the full scoop in today's vid:
A hint of Halloween?