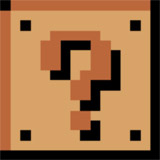 Before I drone on and on about old gum, some updates!
1. Join in Dino Drac's Patchwork Project! Readers from around the globe are sending in extremely random images to be part of our virtual quilt, and judging from the submissions so far, this is going to be EPIC. There's still time left to doodle, so get to it!
2. Dino Drac now has a slightly updated look, thanks to Cliffpro. Aside from some minor cosmetic changes, I hope we've addressed the cache issues that were keeping certain readers from seeing new posts. For more info, please see the first comment in this post!
Okay, now it's gum time.

In today's issue: Four strange brands of bubble gum from the '90s! (Actually, the assorted gums are all perfectly normal. It's the containers that are weird.)
What looks like old candy is really so much more. These gum brands are windows into our collective past. The parts we liked, and the parts we'd rather forget. Mostly the latter. Let's chew. Read More…

I normally pay attention to Chia Pets only around Christmas, but since I was so busy a few months ago, I didn't get to keep up the tradition. Maybe this is why I've felt so hollow. Thank God for the Ninja Turtles.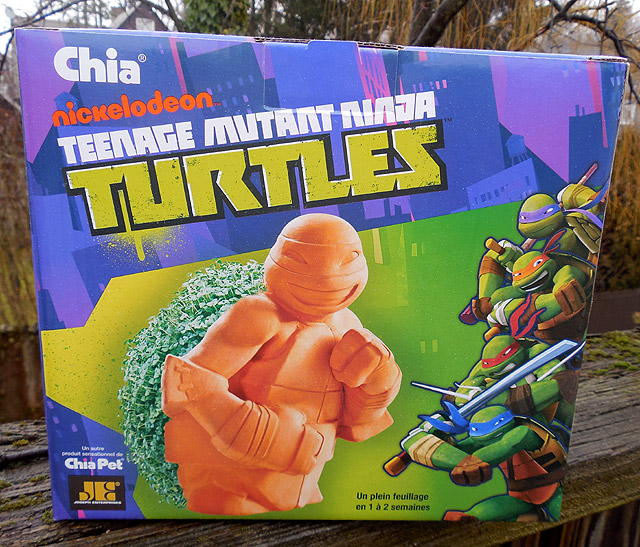 Spotted just last night, it's the official Teenage Mutant Ninja Turtles Chia Pet, which I think we can take as proof positive that Nickelodeon's new series is doing pretty well.
I've barely paid attention to the new show. Don't yell at me. I've already heard about how great it is, and about how it's such a perfect balance of nostalgia and new hotness, and about the unlimited extra-vowel Krangs. I'll get to it, and I'll love it.
Still, I have to admit that the show's success took me by surprise. This isn't the first time TMNT has been brought back, and with all previous attempts, it never seemed to truly click. With the new series, you can't say the same. I haven't looked up the ratings or anything, but the fans are obviously there, and they're not treating it like "just another show."
How can I put this? The new series just seems so revered.
I have seen all of the toys, of course, and they're great. You'll never catch me admitting that the new figures are better than the ones I grew up with, even if my brain knows that they are. In particular, I'm impressed with how creative the new line has been. It's anything but barebones, and anything but rushed. What could've been the simplest doodads were approached with such wacky gusto, and even from afar, from "show" to "stuff" and everything in between, it's easy to see that the new Turtles are firing on all cylinders.
And yeah, now they have a Chia Pet. Read More…