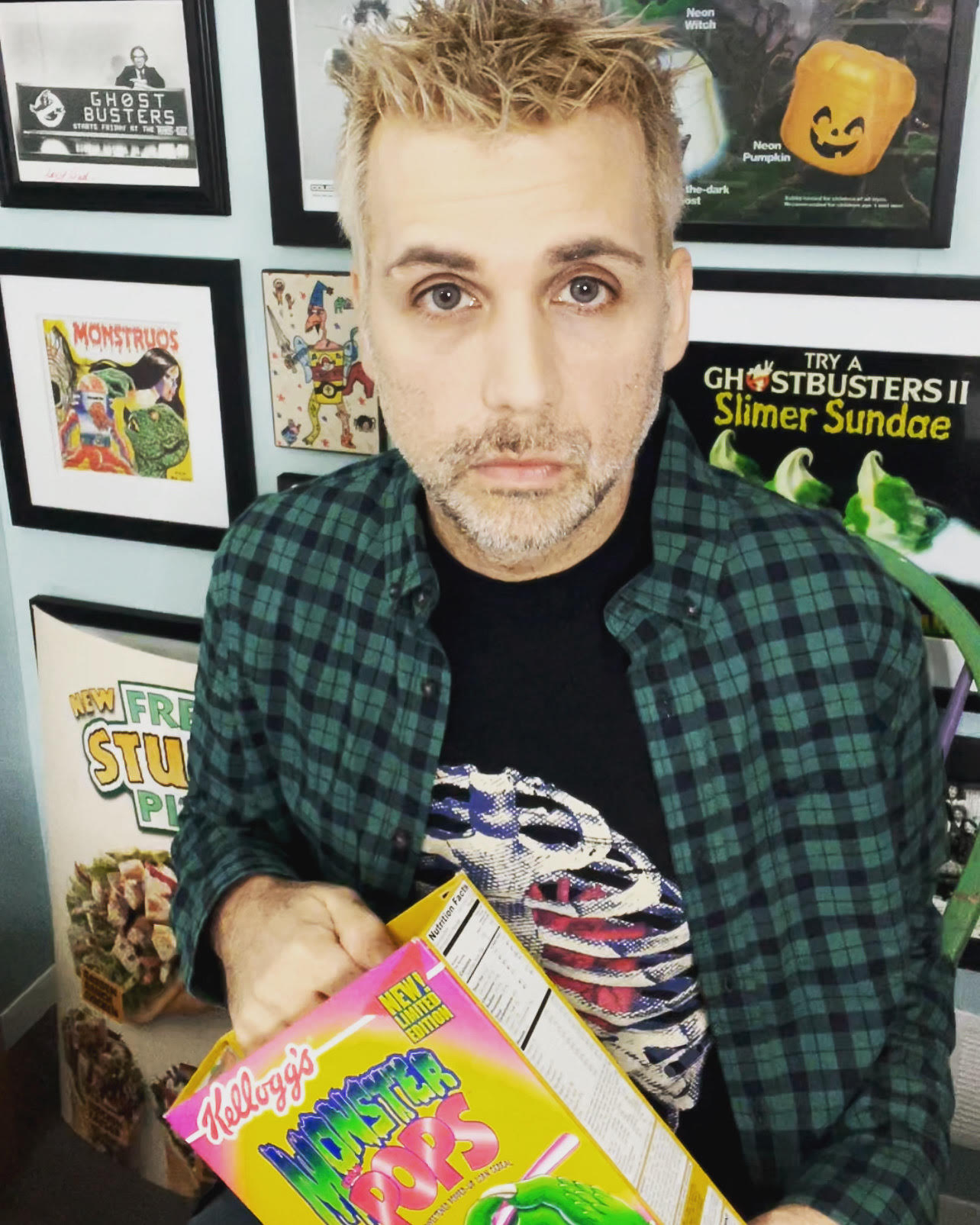 Hi! I'm Matt! That's me up there, with my hand in a box of Kellogg's Monster Pops.
Welcome to Dinosaur Dracula, a site about junk food, old toys, the holidays, and random weird TV commercials from 1993. Just roll with it.
I'm also half of The Purple Stuff Podcast, which covers similar subjects, just with way more obscenities.
I encourage you to follow Dino Drac on social media to know when I've updated the site. I'm pretty active on all of these platforms, so if you're looking for more nostalgia bombs, you know what to do:
Dino Drac on Twitter!
Dino Drac on Facebook!
Dino Drac on Instagram!
Thanks so much for watching/reading/listening, and just being here. Hope you enjoy the goods.
PS: You're (probably) viewing the site's mobile version, which is stripped down to the basics. Try it on desktop, sometime!