Need to get in touch with me? Even though my e-mail address is plastered all over the site, feel free to use this handy contact form.
NOTE: APPARENTLY THIS CONTACT FORM IS BUGGY AT THE MOMENT. IF YOU NEED TO REACH ME, JUST EMAIL dinosaurdracula AT gmail DOT com — THANKS!
Anything about the site or advertising inquiries or whatever, use that form. Of course, maybe you made a killer pastel piece of Dinosaur Dracula and want to send me an attachment. In that case, my e-mail is matt@dinosaurdracula.com.
Since I have the big white space left to play with, here's a piece I commissioned from my friend, Tokka. (His concept. I just asked him to make "something, anything!") It's Dino Drac as Shredder, tormenting a baby Ninja Turtle, which represents my "past life" on X-E. Love it, even if my junky scanner can't fit the whole piece.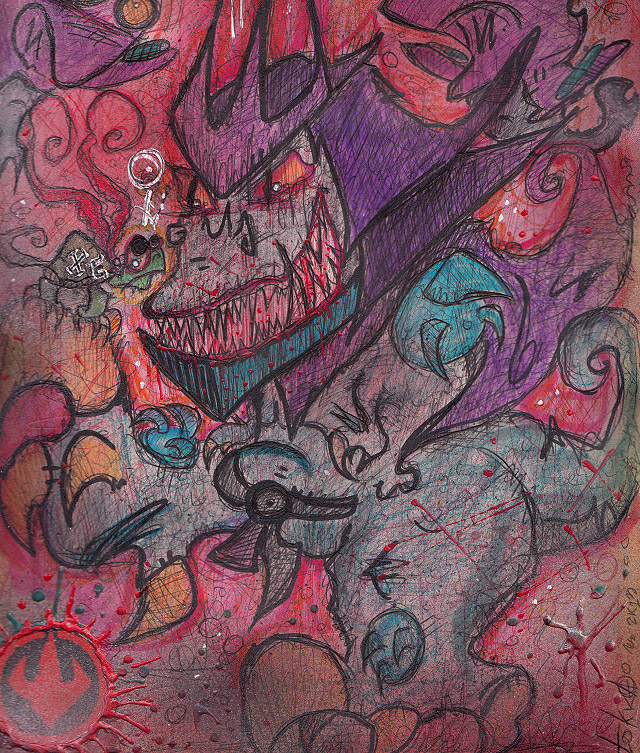 Seems I still have some space left. Hmm. Here's a picture of Jason Voorhees, signed by Kane Hodder. My friend Billy picked it up at a horror convention last year. (Billy swears that Kane said he was familiar with the site, though that seems like a stretch to me!)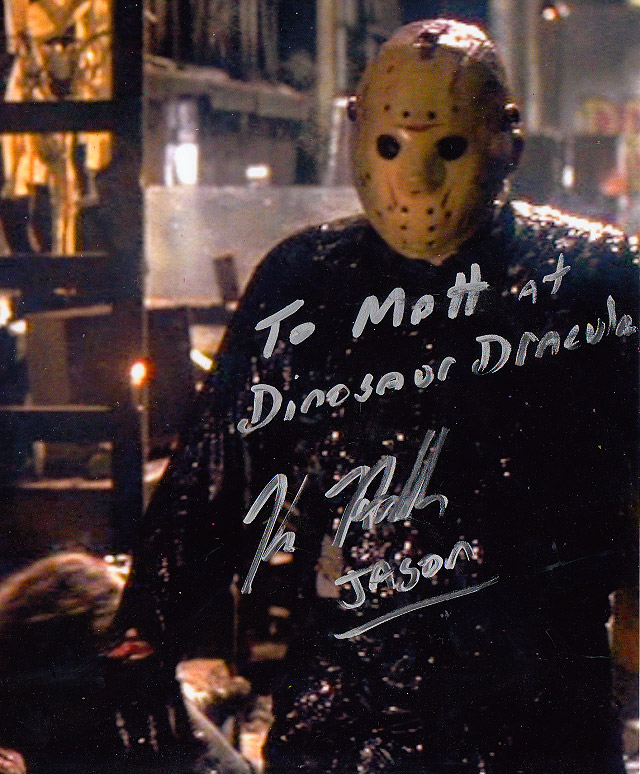 One more time?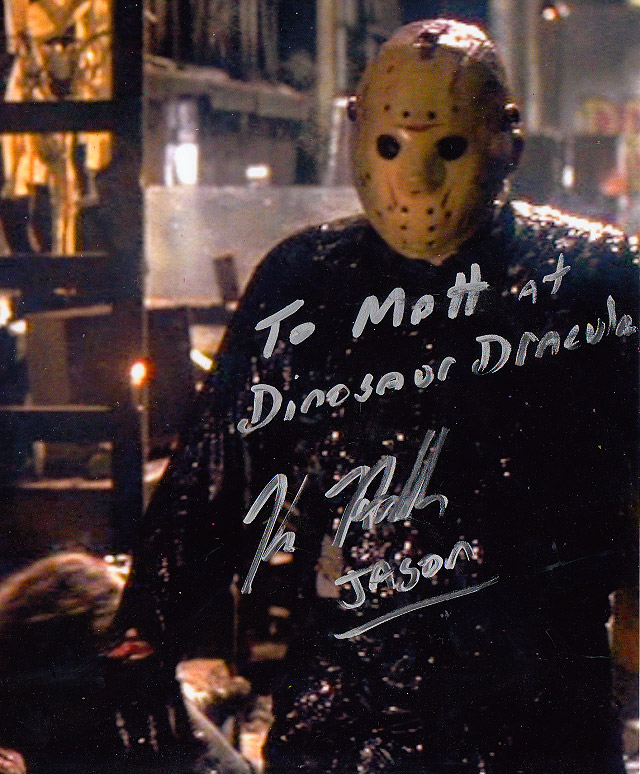 Awesome. Now there's no big long chunk of empty white space!
I am satisfied.