Okay guys, it's time. Dino Drac's Eerie August Funpack is the first of three Halloween-themed Funpacks, and if you're already a subscriber, good news: You're locked in for all of them, assuming you don't cancel!
The rest of you will need to act quick, but hey, I've been warning you about that for months!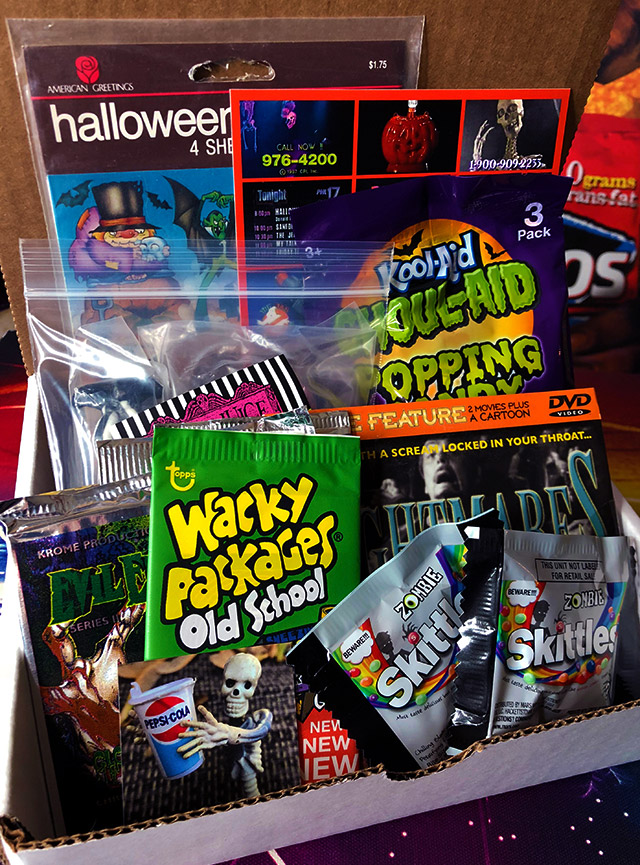 AVAILABLE IN THE U.S. ONLY!
The Eerie August Funpack is loaded with spooky goodies that'll kick off your Halloween season in style. You'll find a bunch of vintage treasures along with some of this year's hottest Halloween candy, and also a pack of Street Fighter: The Movie cards for some reason.
You know the score by now. The Funpacks are sold on a subscription basis. It's $25 a month (shipping included), and for long as you remain subscribed, you'll keep getting new boxes of old nonsense each and every month!
Scroll to the bottom for ordering info, or keep reading to learn about *everything* you'll receive in the Eerie August Funpack!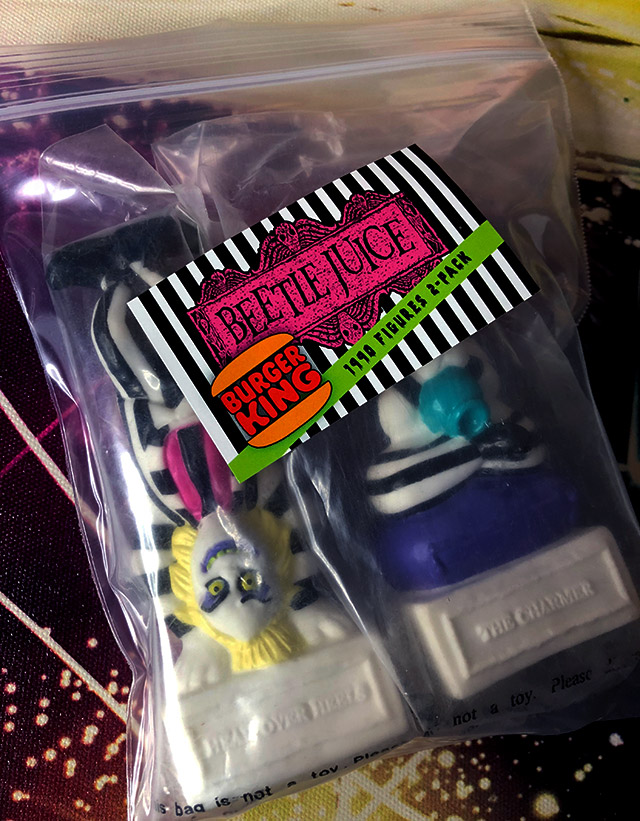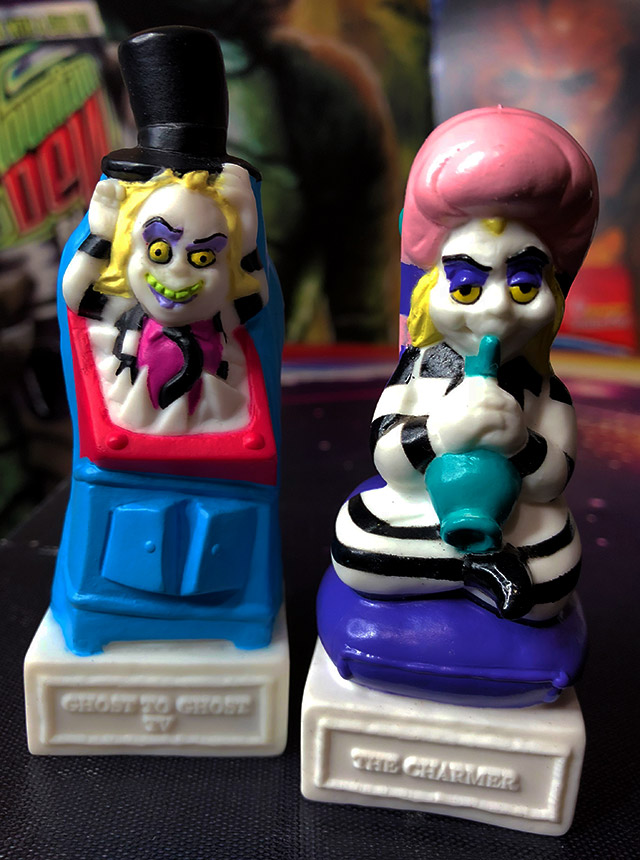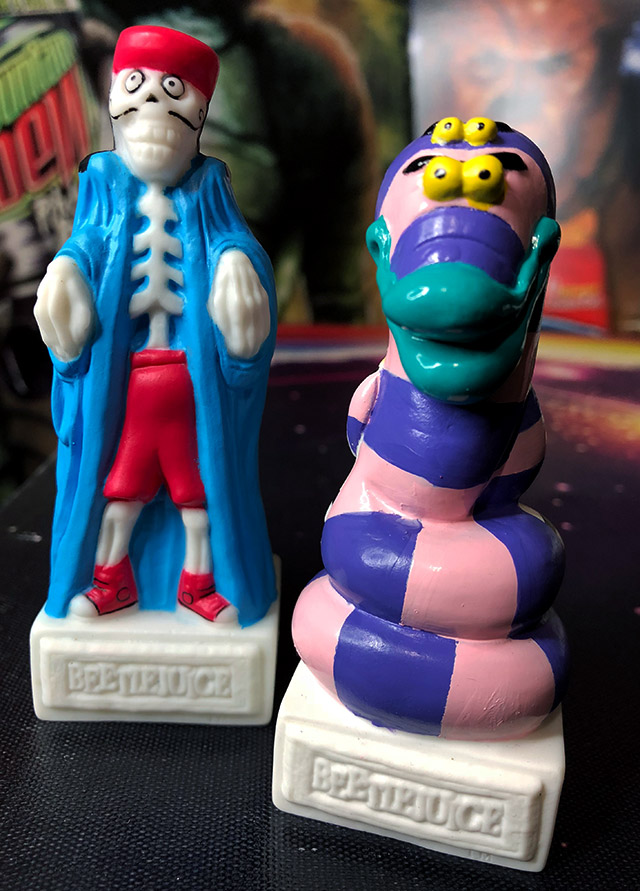 Leading the charge this month is a special two-pack of Burger King Beetlejuice figurines, from 1990! These figures were given out in special Kids Club Meals way back when, and while you only received one in every Kids Club Meal, I'm gonna give you TWO!
There are six different figures in the set. You'll receive a random pair. Each figurine is double-sided, so it's kinda like you'll be getting four figures. (If you couldn't tell, these toys were based on the old Beetlejuice animated series.)
Your figures will still be in their Burger King factory baggies, and then tucked into a custom Dino Drac bag. The factory baggies are dusty after all of these years, but the figures inside are in unused condition! (They will look SO GOOD on your Mood Table!) Read More…
Hey! Dinosaur Dracula's 2019 Halloween Countdown begins on Friday, August 30th at 9PM. Here's the teaser video, if ya missed it:
Of course, that means I have a TON to do, so don't get worried if Dino Drac updates are next to nonexistent between now and then. I'm here, working in the background!
What am I working on, you wonder? First and foremost, I've got to map out as many articles as possible. Almost all of them will require chasing down old-or-new things, and/or digitizing some form of ancient media. These days, I can spend half or whole days on an article before I even begin writing it!
I'm also trying to learn from past mistakes and not aim to make every article an enormous undertaking, as that's when I get into trouble. I wanna let the topic dictate the length and pepper in a few more "shorties." Not only would that mean more updates to the site, but it'll hopefully free up time to work on the bigger articles and videos.
I'm also in the process of doing some maintenance to the site, especially to the mobile version. I come from the oldest possible school, so it's easy to forget that many of you really only see Dino Drac that way, these days. I like having it stripped down and simple, but I'm working with Cliff (the site's original coder, who is miraculously still making himself available) to make it just a wee bit slicker before the Countdown rolls out.
Everything takes time! Hell, I just spent two days working on the old Halloween Jukebox, as it was bordering too close to being unusable. I never would've had time to do that later in the month. Add in working with Jason on a new Halloween header, getting my apartment into video-ready condition and everything else in-between, and yeah, there's a lot to get done!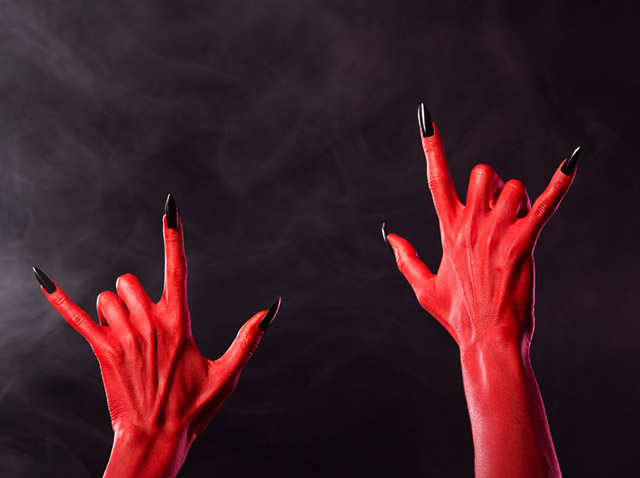 We're marching towards the site's most important quarter of the year, and I'm gunning to make the most of it. Stay tuned!
PS: The Funpacks and podcasts will not be affected by my relative quiet, as those are obviously can't-break responsibilities.
PPS: While you wait, I'd like to point you to a new category in the Dino Drac archives: ALL THINGS SPOOKY. This collects tons of older Dino Drac features, all with an eerie slant.
Geez, I wasn't sure if we'd make our deadline on this. It's amazing what you can accomplish when not accomplishing something would be a total disaster. Just in the nick of time, here's the concluding episode of the Purple Stuff Podcast's SUMMER SATURDAYS event!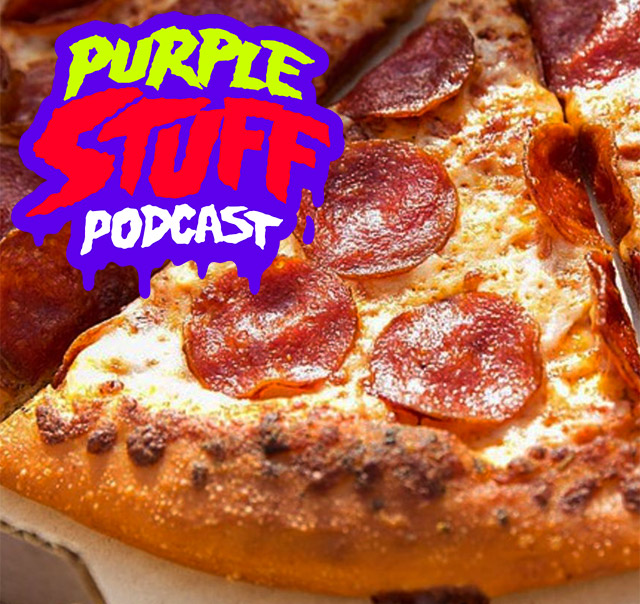 This week, me and Jay from The Sexy Armpit throw our own little pizza party. It's a celebration of ALL THINGS PIZZA, from Pizza the Hutt to Freddy Krueger's soul pizza, with a dash of Polly-O String Cheese, because everyone knows that's "the best part of the pizza."
Click here to listen to this week's show!
We hope you've enjoyed Summer Saturdays! As a reminder, the Purple Stuff Podcast is also on Patreon, where you can gain access to exclusive bonus shows… including July's, which will be dropping early next week!
Below are some spoiler pics for the new ep: Read More…
Summer Saturdays continues on the Purple Stuff Podcast! We decided to go on a little adventure for you guys, despite the 5000 degree weather: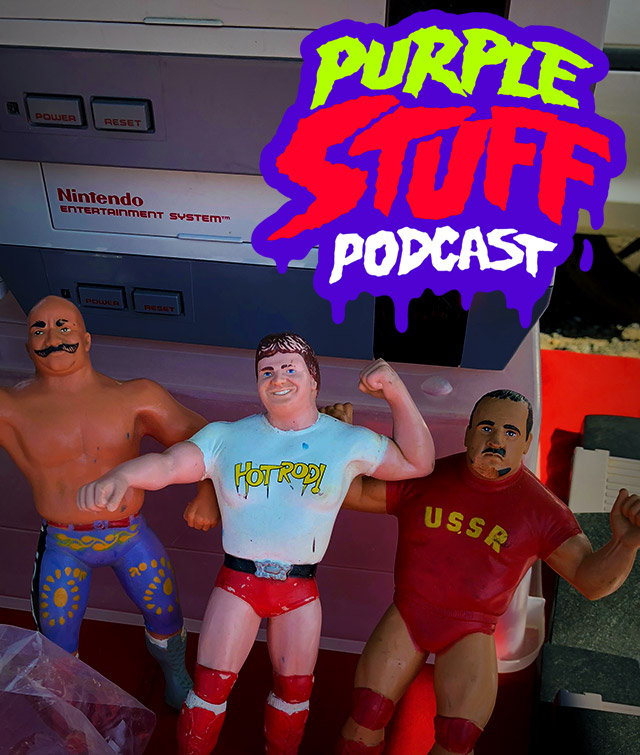 This week's show covers our trip to the Englishtown Flea Market in New Jersey, which longtime readers should remember from several older Dino Drac articles.
Me and Jay from The Sexy Armpit were determined to find enough stuff to fill out an episode, but the pickings were slim. We eventually met our quotas (with a massive assist to that one pickle vendor) and then spent an hour discussing our finds:
Click here to listen to this week's show!
We're covering everything from Desert Storm trading cards to VHS head cleaners, and maybe even the soundtrack to The Matrix Reloaded. I was a bigger flea market junkie years ago, but it was nice to make at least one round while they're still in season.
There's still one more episode to go for our Summer Saturdays event, and then an exclusive bonus show for our supporters on Patreon. Thanks as always for listening! Below are spoiler pics of some of the things we picked up: Read More…