It all started with the marshmallows.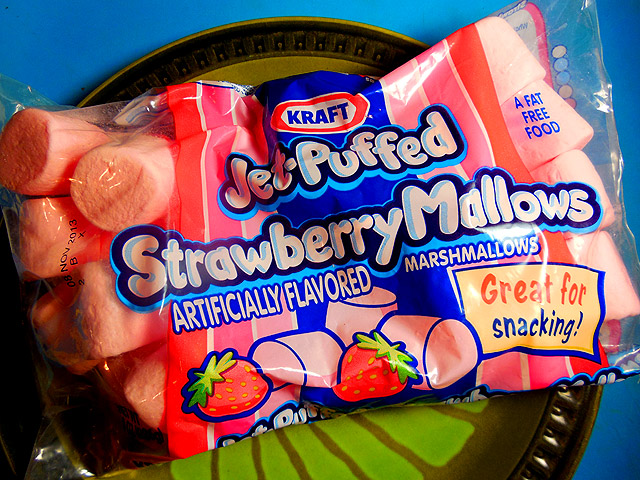 Kraft's "Strawberry Mallows" are pinker than pigs, and I can never say no to a new type of marshmallow. (I understand that these might not be new, but I'd never seen them before this weekend.)
It's a sick habit, really it is. I don't even like marshmallows that much. I buy every kind, and then they just rot in our kitchen cabinet, patiently awaiting a purpose that never comes. There must be at least five expired bags of marshmallows in there, right now. I could prove this if challenged, but please don't make me.
Only the kinds that I end up writing about avoid this fate. Strawberry Mallows, count yourselves lucky.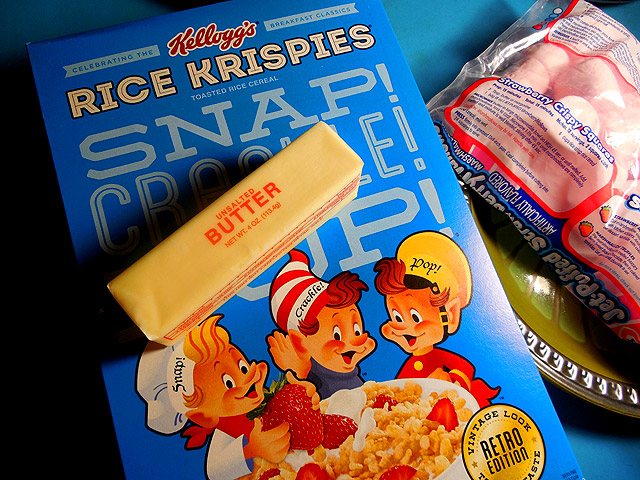 There was a recipe for "Strawberry Crispy Squares" on the back of the bag, and I knew what that meant.
PINK RICE KRISPIES TREATS.
I had to make them. Read More…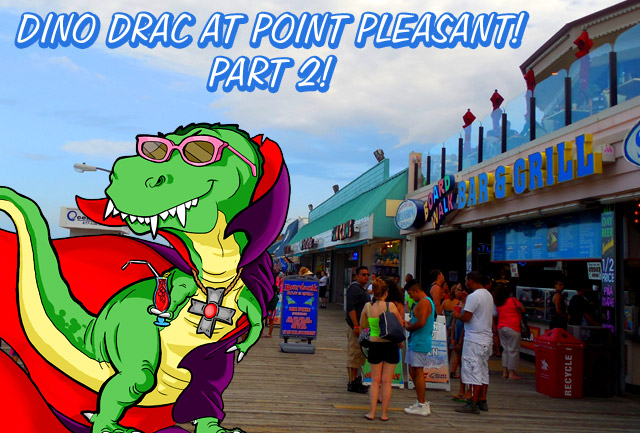 Here's the second half of my Point Pleasant trip report. Better late than never?
Is this not exactly the type of infectious enthusiasm that keeps you coming back for more? Read More…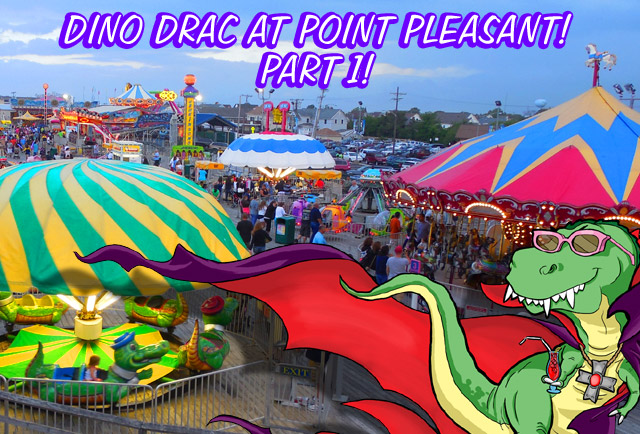 We went to Point Pleasant last weekend. I saw too many great things for just one post, so come back tomorrow for Part 2!
Never heard of Point Pleasant? It's a beach town in New Jersey, but when I say "Point Pleasant," I'm specifically referring to its boardwalk, stuffed with games, rides, junk shops and restaurants. Every Jersey boardwalk is my personal Disney World, and this one did not disappoint! Read More…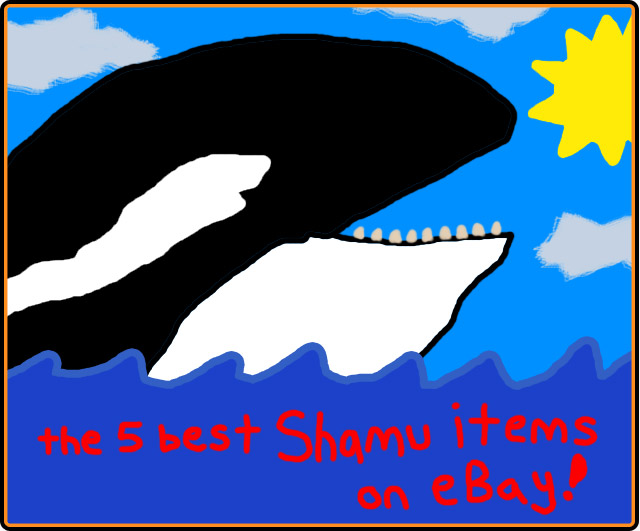 I hate that I've learned too much to support the concept of captive killer whales being made to perform circus tricks. As a kid, I truly believed that Shamu enjoyed jumping through hoops.
The entire SeaWorld brand was built around Shamu, and it's been a Shamu-fest over there for decades. As such, there is a huge volume of killer whale merchandise, and the more you look, the weirder it gets.
For every pendant, there's an electronic Shamu toothbrush. For every sticker set, there's a miniature inflatable Shamu blimp.
So, as the sort-of-sequel to that Jaws article, I spent half a day on eBay, picking out the most interesting pieces of Shamu memorabilia. Below are my five favorites.
(It was really hard to limit this to five, so I'll open with my sincere apologies to the SeaWorld Barbie doll that came with a Baby Shamu figure and a purse full of dead fish. You deserved to be more than an understudy.) Read More…
A few weeks ago, Ms. X and I agreed to help a relative get to and from the hospital for a minor surgery.
Yesterday was the day. There were no complications, but the procedure ended up taking four times longer than everyone expected. That left us with several hours to drive around the area, desperately searching for time-wasters that would limit our minutes in a stuffy, overflowing waiting room.
We found a bunch! Read More…