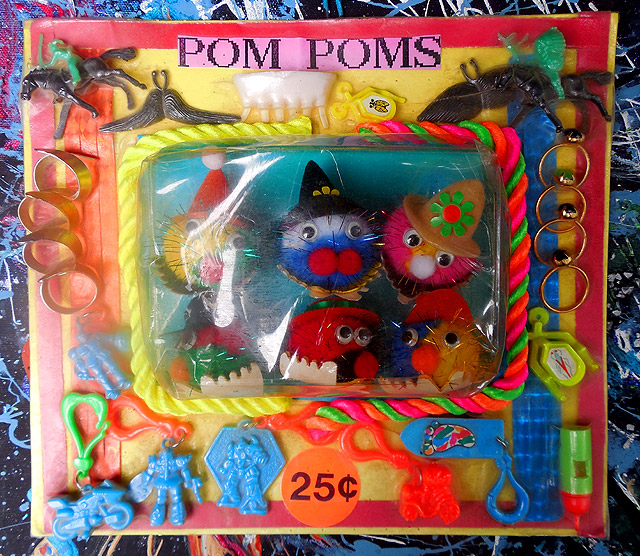 The first sentence is always hardest, unless you kill it with bullshit like this.
Today on Vintage Vending, meet the Pom Poms! Six adorably fuzzy beasts from God knows where, ready to offer us love and companionship! Their feet are stickers!
We'll see more of them in a bit. First, we gotta get through the other stuff. The company behind this set evidently felt that Pom Poms were too exquisite to be guaranteed prizes, and thus, you were just as likely to win plastic whistles or tiny skateboard keychains.
Taiwan, why do you toy with me? Read More…