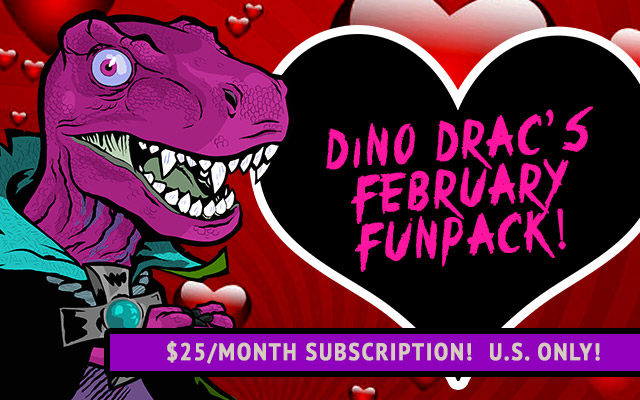 Dino Drac's February Funpack has landed!
Most of you know the drill by now, but here's the quick-and-dirty version:
Every month, I mail out boxes filled with old & new treasures to all subscribers. It's $25 a month (that price includes shipping to anywhere in the United States) and you can cancel whenever you want. The Funpacks are absolutely what allows me to keep producing Dino Drac content at a high frequency, so on top of getting neat boxes of STUFF, you're also helping to keep the site afloat!
…and as for the February Funpacks? Since your boxes will be arriving around Valentine's Day, this month's theme is LOVE & MONSTERS.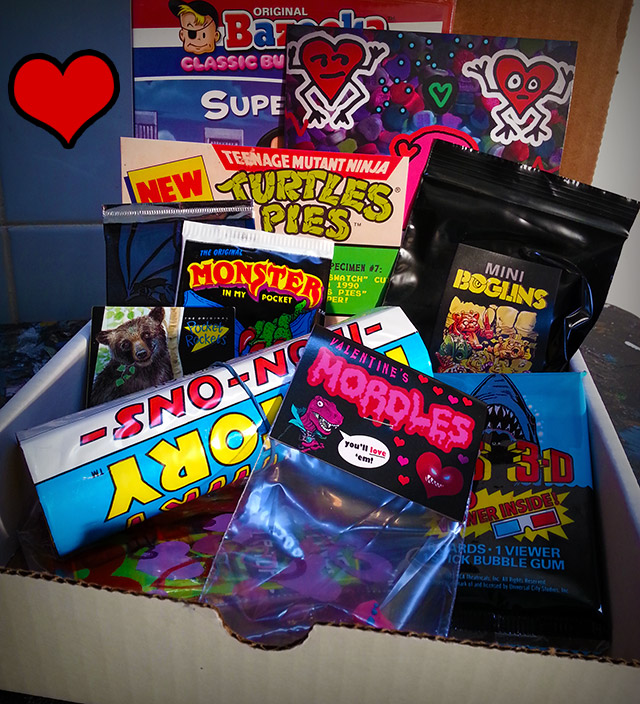 There are over ten items in this month's box! Loads of nostalgia with a hint of Valentine's goodness — and plenty of monsters! Read More…