Have the post-holiday blues? This oughta fix it. Dino Drac's January 2016 Funpack is finally ready to lauch!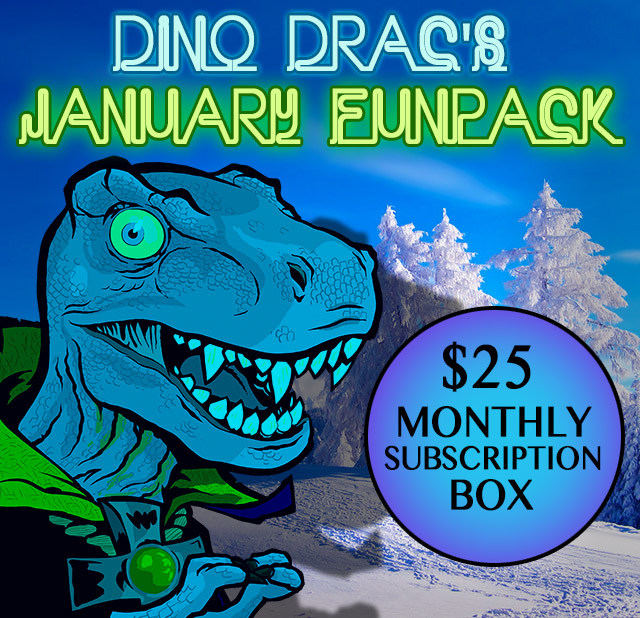 AVAILABLE IN THE UNITED STATES ONLY!
If you haven't been watching the site too closely, I sell monthly Funpacks. Without them, there'd be no Dino Drac!
Subscriptions are $25 a month (that includes shipping), and for as long as you stay subscribed, you'll continue to receive new boxes of fun junk, each and every month. You can cancel at any time without penalty. In trade for helping to keep the site afloat, you'll get a box some some (arguably) awesome stuff!
Skip to the bottom of this post for additional subscription details and notes on how to order. Or keep reading, to see what's in store for the January 2016 Funpack!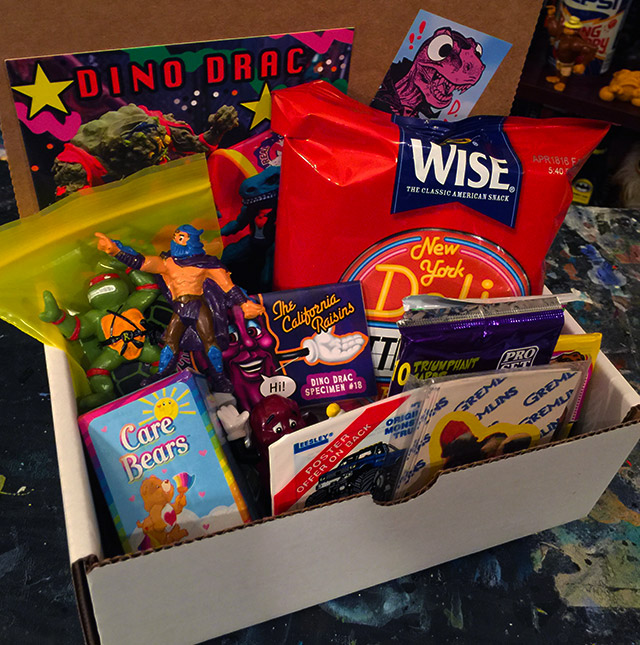 Oooh, this is a good one. The January 2016 Funpack features well over ten items in every box, including old action figures, vintage trading cards, random novelties, stories and even a dangerously delicious bag of potato chips. There are some awesomely obscure finds this month. Every subscriber will receive ALL of the following:
Read More…
You and your friends are going bowling!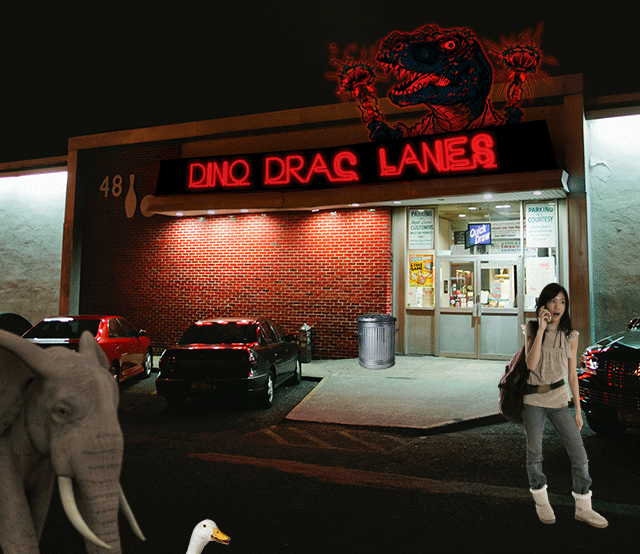 You choose Dino Drac's Bowling Alley. Of course you do. It's the one you grew up with. The one that was halfway remodeled in 1997, but pretty much looks the same way it did in 1986.
It's a warm blanket in the form of a seedy bowling alley. It used to have the TMNT arcade game. Read More…
It's been many moons — too many moons — since my last tribute to '80s and '90s comic book ads. Even during the drought, they've remained the only reason that I continually buy bundles of old comics.
It's always been that way. As a tween, when I spent every weekend clocking in as many comic shop hours as possible, old advertisements are what kept me interested in those fifty cent bins full of unloved titles. I couldn't tell you a thing about Dazzler, but I practically owned her whole series.
Back then, the ads in those comics helped me remember things that I was otherwise never prompted to think about. It's even more true today. Try skimming through a stack of comics from your childhood years. The ads are a hit parade of everything you played, played with, ate, drank, bought, wanted, loved or hated. It's awesome.
Below: Another six comic book ads from the '80s and '90s, starring Ash, Mario and the Silver Surfer. Enjoy!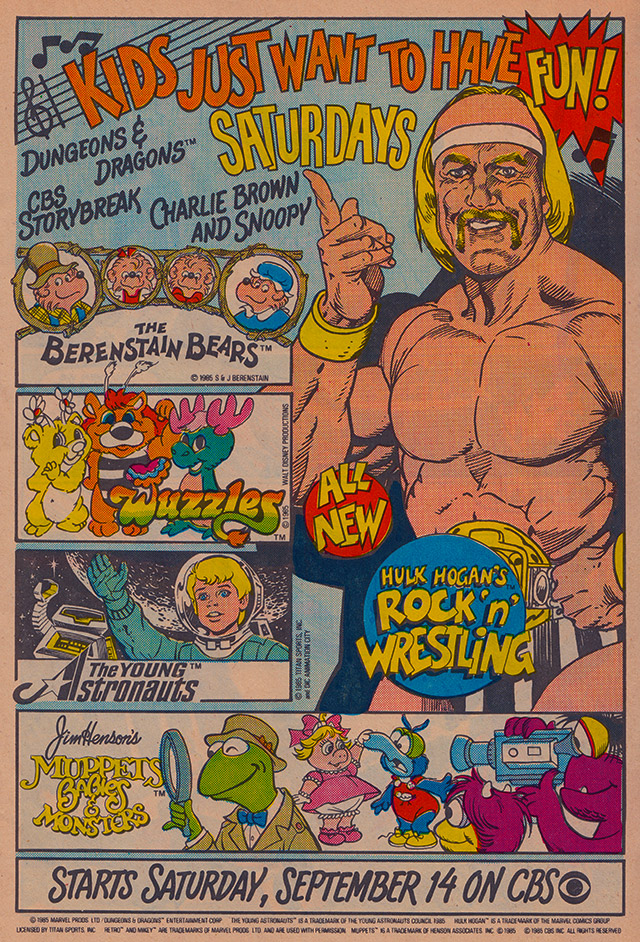 CBS Saturday Morning Preview!
(The Transformers #8, September 1985)
Throughout the '80s and into the '90s, television networks routinely advertised their Saturday morning fall lineups in comic books. Saturday morning television meant everything back then, and learning the various network lineups really revved us up.
This particular ad promoted CBS's 1985 schedule, which notably included the debut of Hulk Hogan's Rock 'n' Wrestling, starring many of the time's hottest WWF superstars. If I'm being honest, I thought the show was weirdly boring back then, and couldn't understand how an animated version of Mr. Fuji wasn't the greatest thing ever. Read More…