I'm all-in on the new Ghostbusters toys, yo. It's the first line in many years that's compelled me to spend money recklessly. I'd never go so far to say that Mattel outdid Kenner's Real Ghostbusters collection, but I think they're paying it serious homage.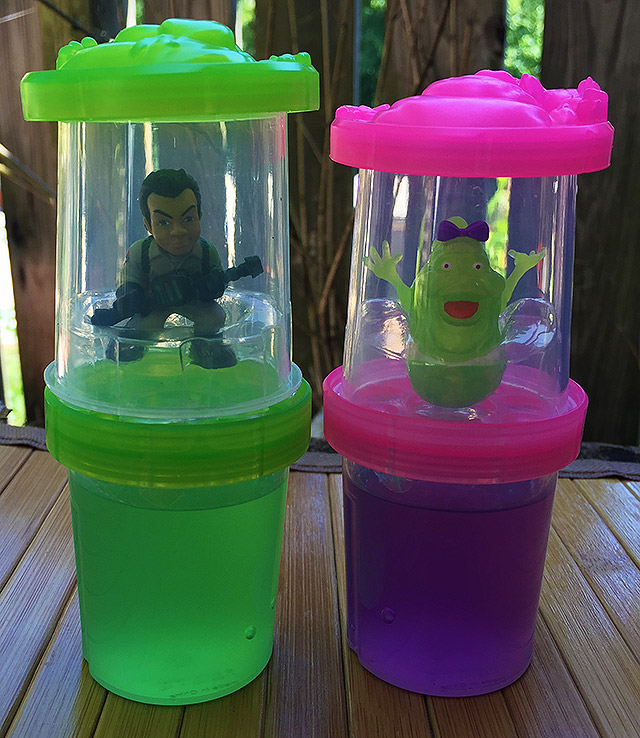 On that note, I've been trying to resist these Ghostbusters slime containers for weeks, but I knew I'd eventually cave.
They're part of the Ecto Minis line, which blend the original and reboot universes together for a series of adorably tiny figurines. Those figures — sold in three-packs or as bagged singles — are fun to collect and have an excellent mouthfeel.
Each slime canister costs ten bucks, which sounds riotously unfair until you remember that stores charge as much as four dollars for one single Ecto Mini figure. Since each slime canister comes with a figure, the prices are par for the course. Read More…
Running Dino Drac takes lots of time, money and blood sacrifices, so if you enjoy what I do here, the best way to keep it going is by subscribing to Dino Drac's Funpacks. June's looking like a good month to start!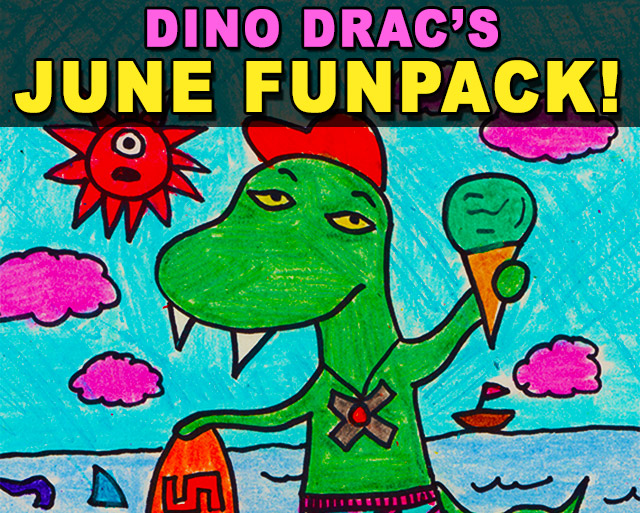 ($25 MONTHLY SUBSCRIPTION BOX. UNITED STATES ONLY.)
The quick-and-dirty: Every month, I mail out a new Dino Drac Funpack, stuffed with all sorts of retro memorabilia and random nonsense. Subscriptions are handled via Paypal, and cost $25 each month. (Yes, that includes shipping.)
For as long as you stay subscribed, you'll keep receiving new Funpacks every month. You can cancel at any time without penalty, and you'll always receive the proper amount of Funpacks no matter when you do.
Scroll to the bottom of this post for additional information and to get your subscription started… or read on to see what's in store for June!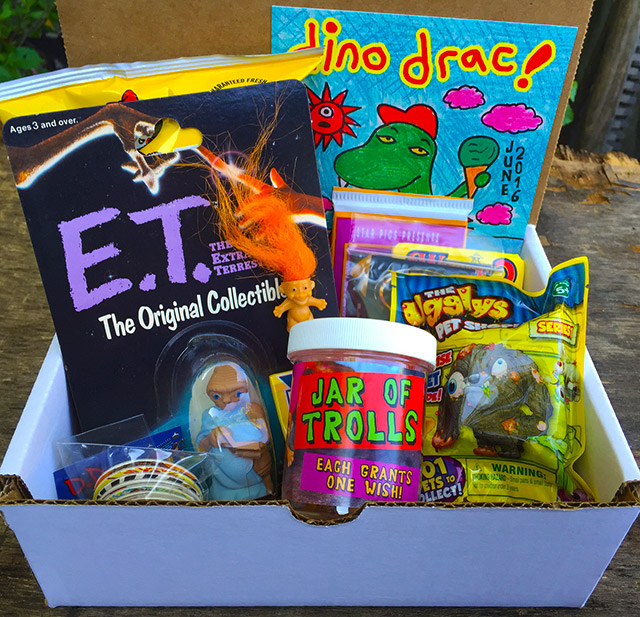 There's only one word to describe the June 2016 Funpack: Eclectic. No two items have more than a passing similarity, and that's just the way I like it. There's around a dozen items in every box, ranging from legit old school collectibles to bizarre jars full of Trolls.
Keep on reading to see the highlights, and remember: Every subscriber receives everything shown below! Read More…
It's been four months since the last edition of Junk Food of the Gods, which means that I've missed the chance to immortalize so many limited edition snacks. I'm genuinely angry about this. I want to scream.
All I can do is pick up where I left off. Down below: More junk food.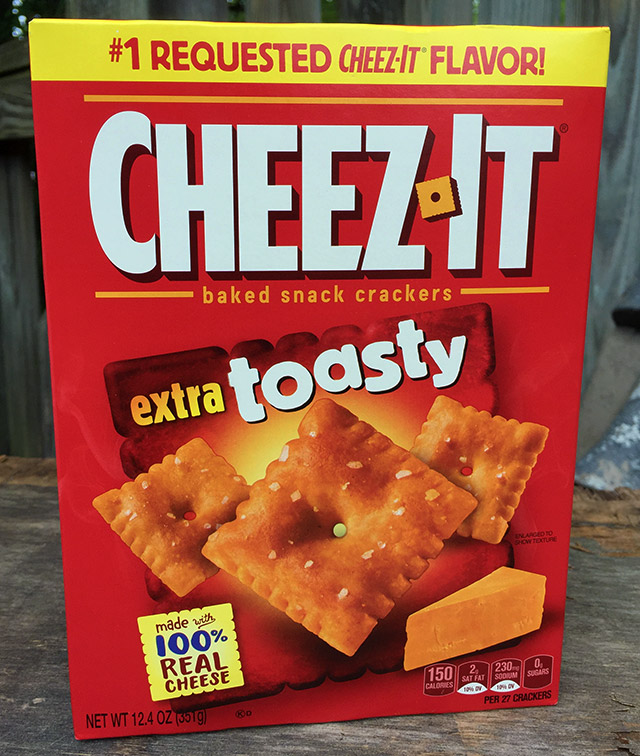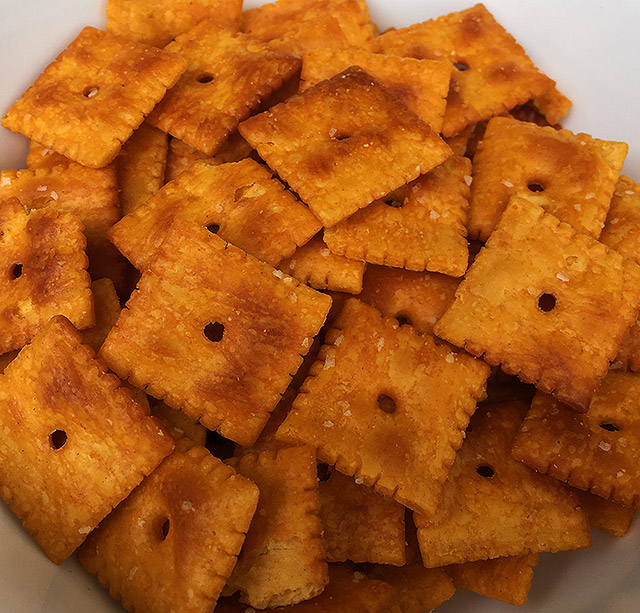 Extra Toasty Cheez-Its!
Kellogg's claims that this was their #1 most requested Cheez-It flavor, and I believe them. Count me among the apparent millions of Cheez-It fans who get irrationally excited about the burnt ones, which belie the fact that they're rejects by tasting so much better than the Joe Normals.
Extra Toasty Cheez-Its aren't nearly as overcooked as many would prefer, but they're still way browner than normal Cheez-Its, with an added flavor that really does taste like burnt cheese crackers. Not Tabasco, not liquid smoke, but actual, honest-to-goodness burnt cheese crackers. And I think to myself, what a wonderful world.
So long as these exist, I'll only buy regular Cheez-Its under protest. Read More…
1990 was a big year. A huge year! From Gremlins 2 to Dick Tracy, I'm not sure that any other year provided me with so many obsessions. Also, since I'd started junior high by the time 1990 ended, it was really my last chance to be a kid in the truest sense, free to wallow in toys, toons and bullshit without a care in the world.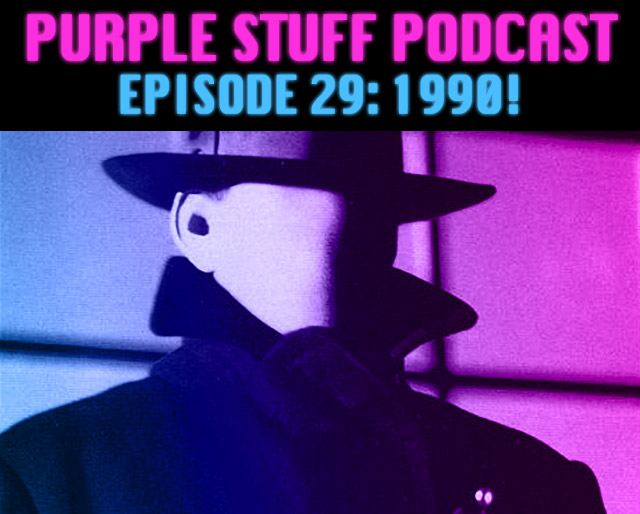 …and wouldn't you know it, this very special year is the focus of the latest Purple Stuff Podcast!
This week, me and Jay from The Sexy Armpit run through a dozen of our favorite things about 1990, from the Ninja Turtles movie to Pepsi's legendary Cool Cans. There's even a whole section about an old Roy Rogers commercial, for some reason. And Monster In My Pocket, too!
(Man, 1990 really was a great year.)
Give us a listen by clicking the giant, hideous play button down below.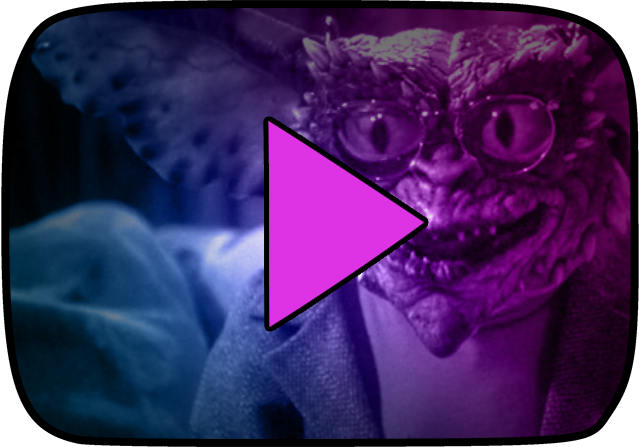 You can also download this week's episode by right-clicking here.
Reminder: The Purple Stuff Podcast can also be found on iTunes, Stitcher and Podbean.
Thanks as always for listening! We thought our Ecto Cooler bonus episode would throw us off schedule, so it was nice (and fairly miraculous) to get this one uploaded on time. Hope it brings back many memories of many stupid things! Read More…
Dino Drac turned four this week. Can't believe how fast the time went! I started the site thinking it would either be my second chance or my flat-noted swan song, and I'm proud to say that Dino Drac lasting for four years points to the former.
Hope you'll stick around for another four! Let's grow crazy stupid old together.
To celebrate the site's anniversary, I thought I'd dip back into its most dependable feature. Here's the latest edition of Five Random Action Figures, starring wrestlers, bounty hunters and supernatural garbage bugs. Enjoy.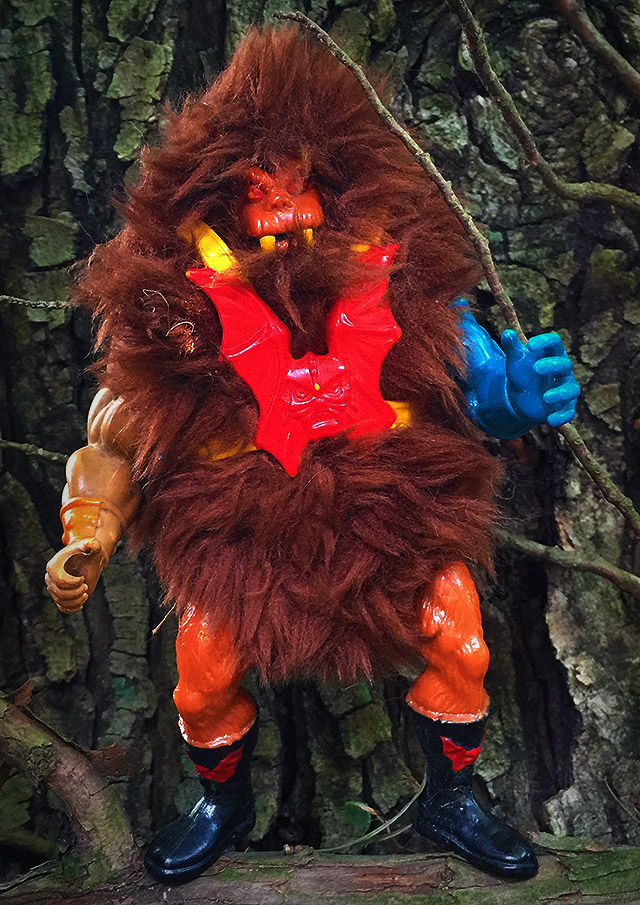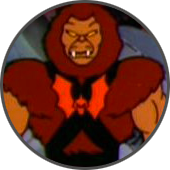 Grizzlor
Masters of the Universe (1985)
Grizzlor was easily among the top ten Masters of the Universe figures, looking like a cross between a Tribble and a Crite. Serving as a sasquatchian foot soldier, Grizzlor was the Beast Man to Hordak's Skeletor.
While more or less a bit player in the cartoons, Grizzlor's action figure was too uniquely monstrous for any kid to be passive about. If we're not counting Moss Man's astroturf skin, Grizzlor was the only figure in the whole collection that utilized lifelike fur, which made buying him feel like buying a pet rat.
(For most kids, pet rat > action figure, but only by a little. With those powers combined, Grizzlor was hot shit.)
Interestingly, Grizzlor debuted at roughly the same time as Masters of the Universe Slime, and was actually singled out by Mattel as the one of the few figures to never trap in the Slime Pit. So of course, many of us did. You've heard of the Red Button theory? Its final form is the Slime Grizzlor theory.
PS: Yeah, I know. Those aren't Grizzlor's arms. Read More…