1990 was a big year. A huge year! From Gremlins 2 to Dick Tracy, I'm not sure that any other year provided me with so many obsessions. Also, since I'd started junior high by the time 1990 ended, it was really my last chance to be a kid in the truest sense, free to wallow in toys, toons and bullshit without a care in the world.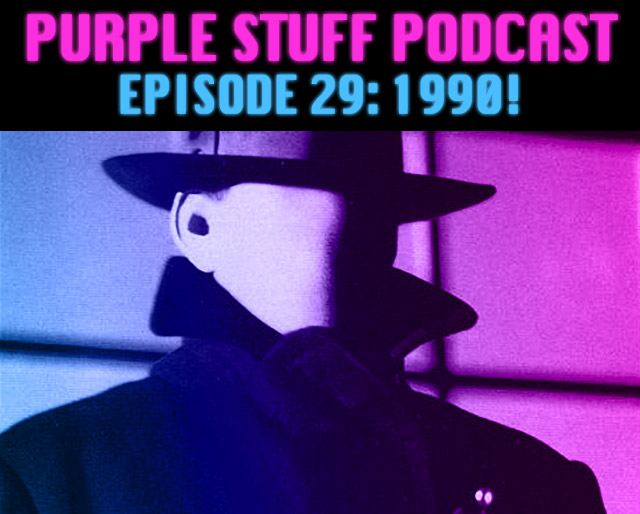 …and wouldn't you know it, this very special year is the focus of the latest Purple Stuff Podcast!
This week, me and Jay from The Sexy Armpit run through a dozen of our favorite things about 1990, from the Ninja Turtles movie to Pepsi's legendary Cool Cans. There's even a whole section about an old Roy Rogers commercial, for some reason. And Monster In My Pocket, too!
(Man, 1990 really was a great year.)
Give us a listen by clicking the giant, hideous play button down below.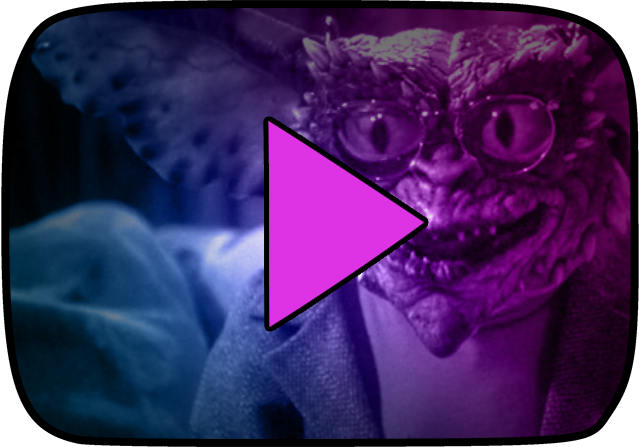 You can also download this week's episode by right-clicking here.
Reminder: The Purple Stuff Podcast can also be found on iTunes, Stitcher and Podbean.
Thanks as always for listening! We thought our Ecto Cooler bonus episode would throw us off schedule, so it was nice (and fairly miraculous) to get this one uploaded on time. Hope it brings back many memories of many stupid things! Read More…
Dino Drac turned four this week. Can't believe how fast the time went! I started the site thinking it would either be my second chance or my flat-noted swan song, and I'm proud to say that Dino Drac lasting for four years points to the former.
Hope you'll stick around for another four! Let's grow crazy stupid old together.
To celebrate the site's anniversary, I thought I'd dip back into its most dependable feature. Here's the latest edition of Five Random Action Figures, starring wrestlers, bounty hunters and supernatural garbage bugs. Enjoy.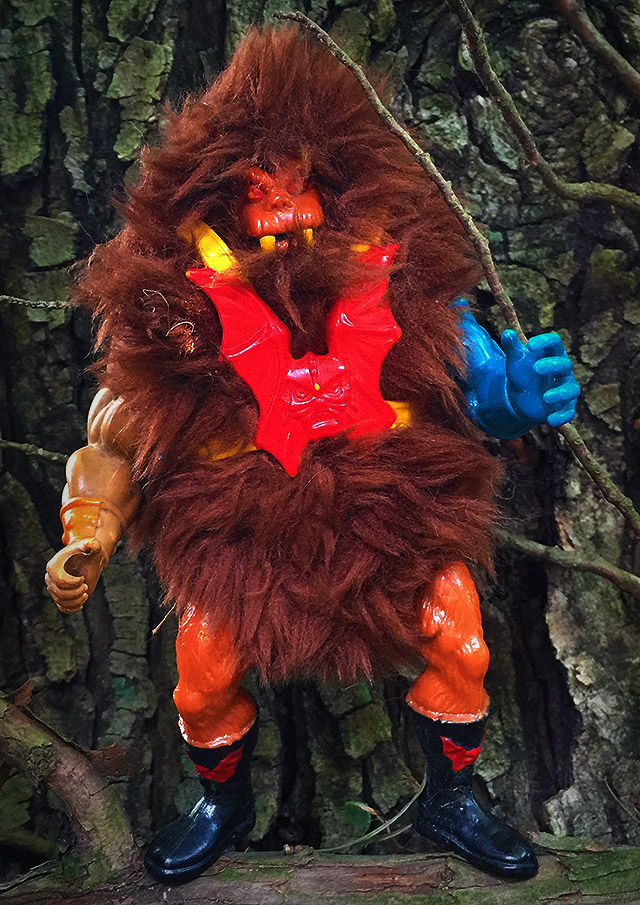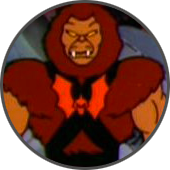 Grizzlor
Masters of the Universe (1985)
Grizzlor was easily among the top ten Masters of the Universe figures, looking like a cross between a Tribble and a Crite. Serving as a sasquatchian foot soldier, Grizzlor was the Beast Man to Hordak's Skeletor.
While more or less a bit player in the cartoons, Grizzlor's action figure was too uniquely monstrous for any kid to be passive about. If we're not counting Moss Man's astroturf skin, Grizzlor was the only figure in the whole collection that utilized lifelike fur, which made buying him feel like buying a pet rat.
(For most kids, pet rat > action figure, but only by a little. With those powers combined, Grizzlor was hot shit.)
Interestingly, Grizzlor debuted at roughly the same time as Masters of the Universe Slime, and was actually singled out by Mattel as the one of the few figures to never trap in the Slime Pit. So of course, many of us did. You've heard of the Red Button theory? Its final form is the Slime Grizzlor theory.
PS: Yeah, I know. Those aren't Grizzlor's arms. Read More…