APARTMENT 10B
Rented by: Little Yoshi
Co-signer: Zach Sapatka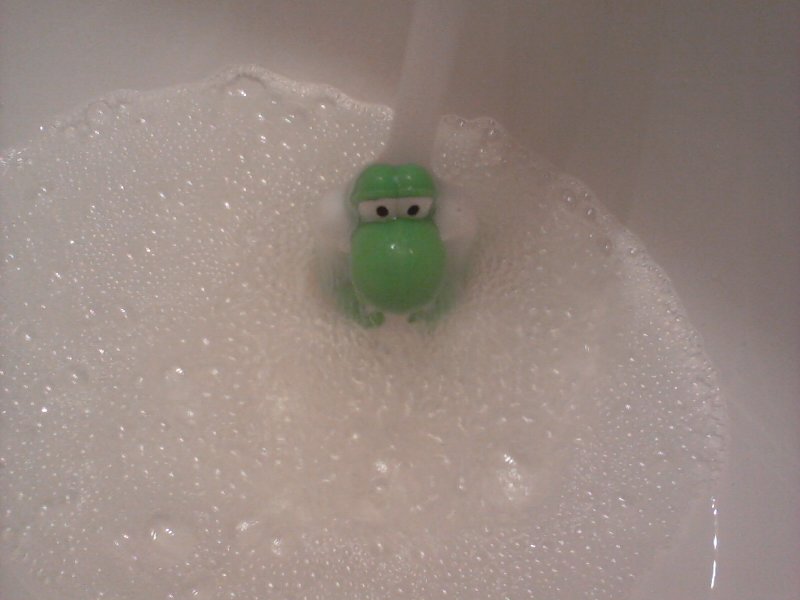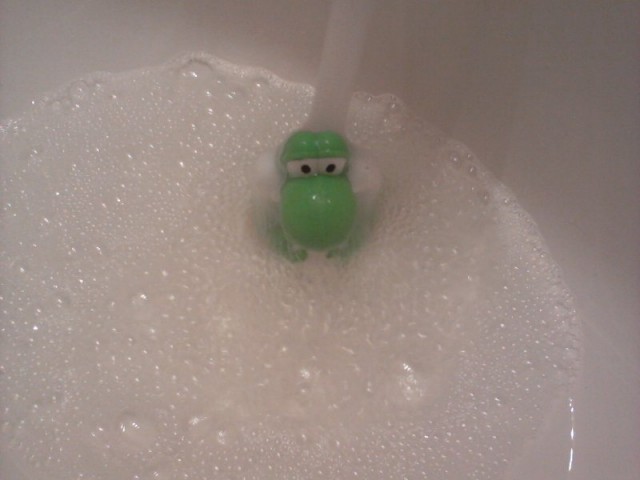 Little Yoshi, who is very small, takes a bath in the sink even though he has a shower in his apartment because he is afraid of falling down the drain where evil things dwell such as goblins and that poison stuff they put in shoe boxes.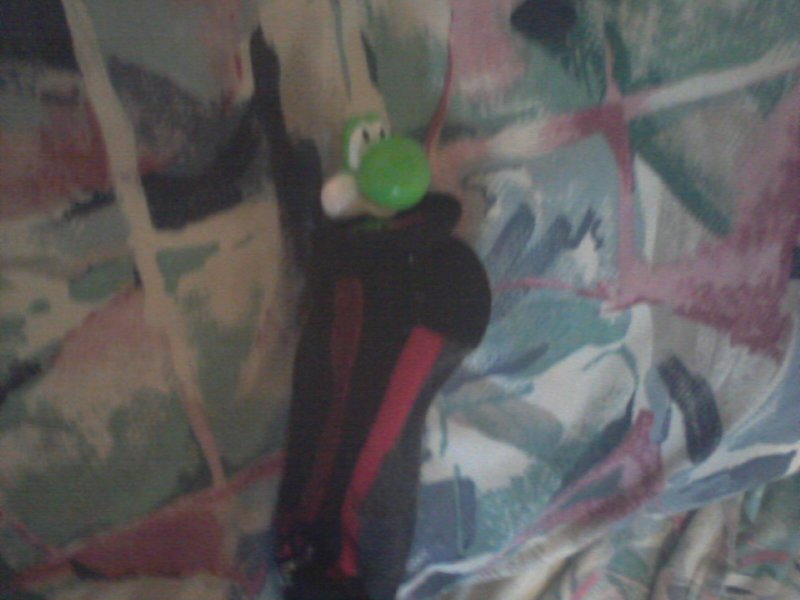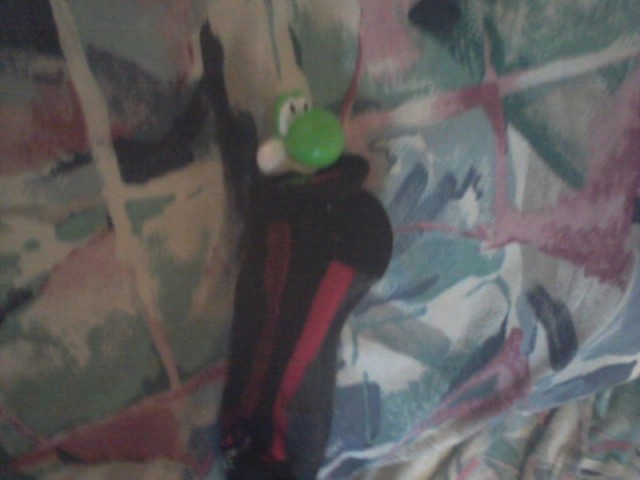 At night Little Yoshi sleeps in a sock because if he uses regular sized blankets and covers he will fall in and die, just another danger of being so small but Dino Drac's Apartments do well for him.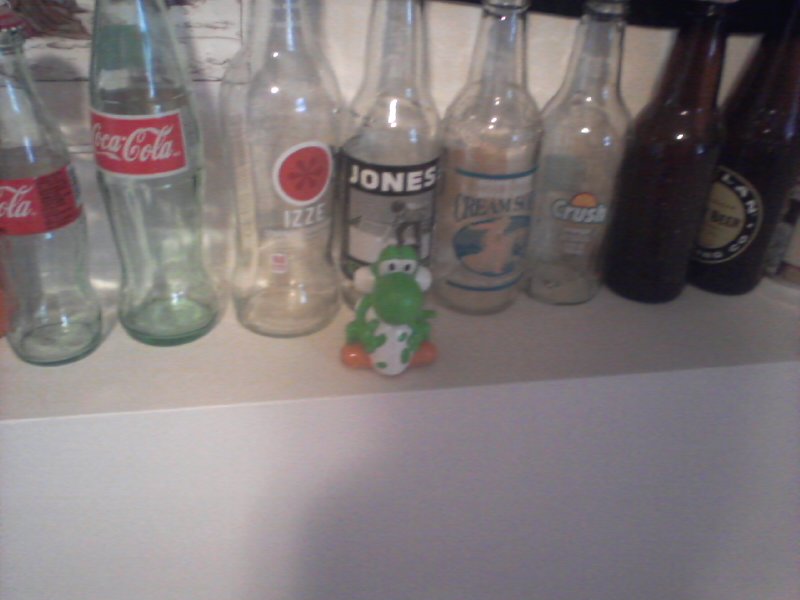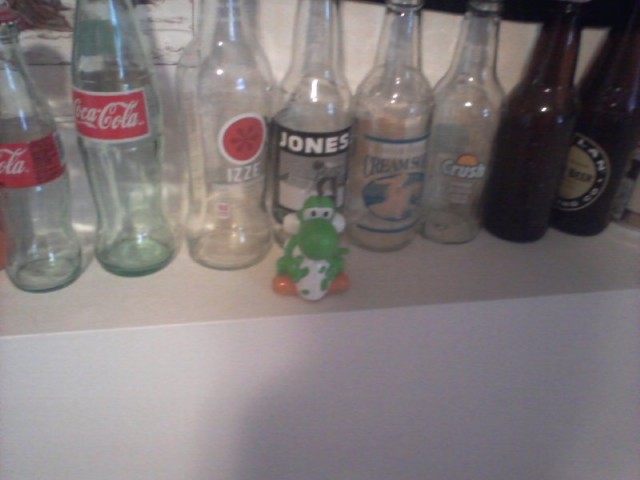 In his apartment Little Yoshi has room for his rather large soda bottle collection, no alcohol because he knows the dangers of drinking at such a small size and if did become drunken who knows what kind of trouble he'd find himself in. Nobody really has any idea how he got the bottles where they are but we could infer it was by the help of the larger Yoshi sometimes seen going into his room.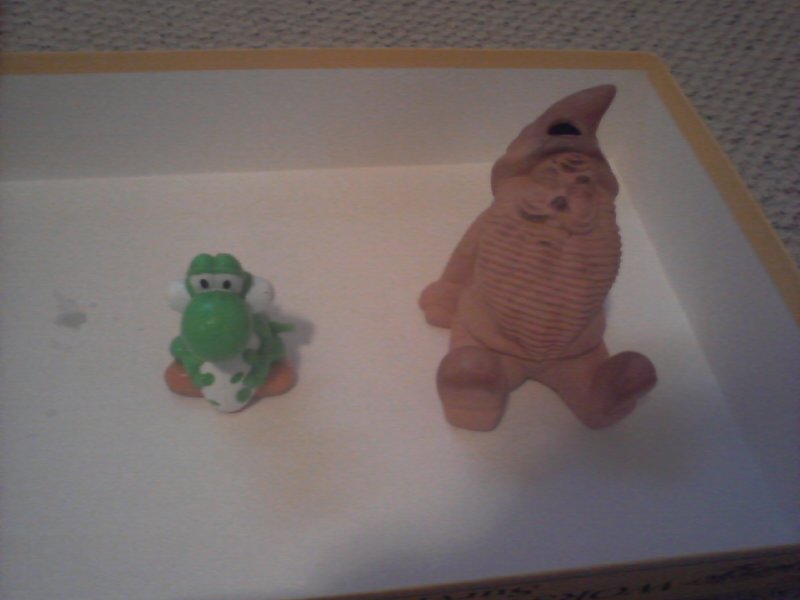 Sometimes Little Yoshi has his friend Horacio the Chia Gnome over and they sit in a box. Horacio doesn't much like coming over because sitting in the box isn't much fun for him and there isn't much else to do but he knows that Little Yoshi really appreciates it and that's enough for him.