APARTMENT 18B
Rented by: Loki
Co-signer: Annette & Daymon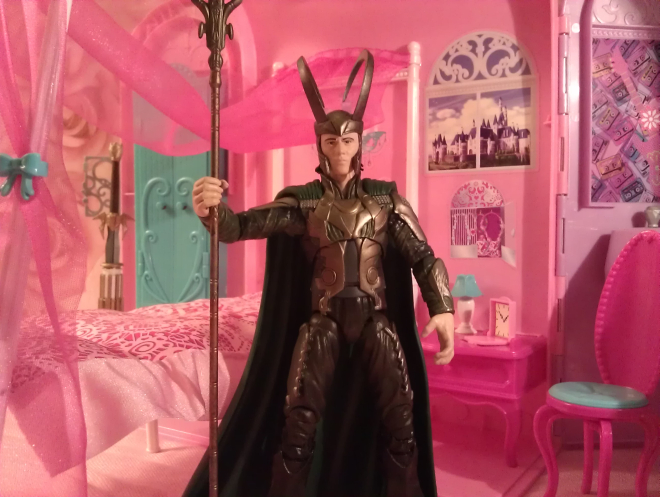 Meet Loki. You might have seen him on the news or something; he's pretty famous as a supervillain. And this is his apartment.
You may be wondering why his apartment is so…magical. Since he's an exiled prince of Asgard and is the Norse god of mischief, he rented this apartment under the guise of Brittany Sparkleston, teen pop star. Dino Drac didn't ask any questions.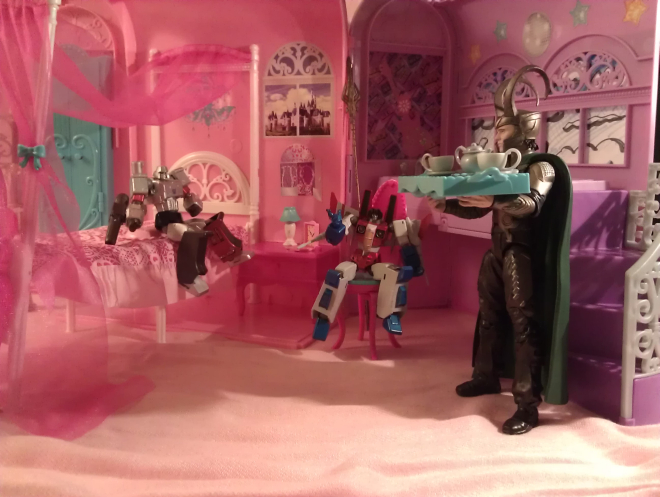 These are Loki's fellow villains (and good buddies) Megatron and Starscream. When they're not plotting world conquest, they like to have slumber parties, play board games, and sing karaoke.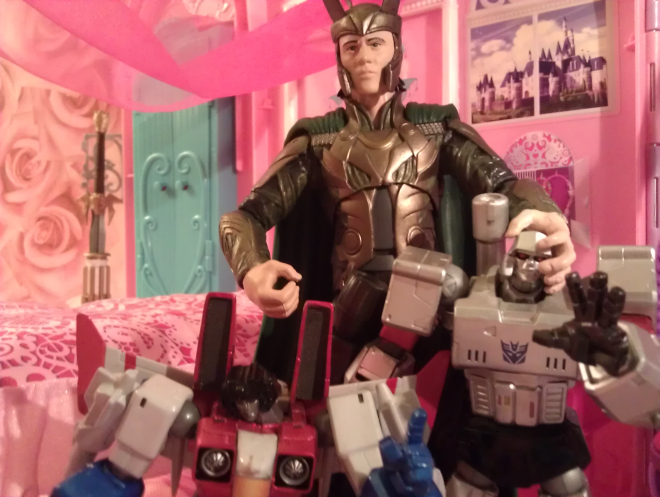 After they've had a few drinks, things can get pretty wild and crazy.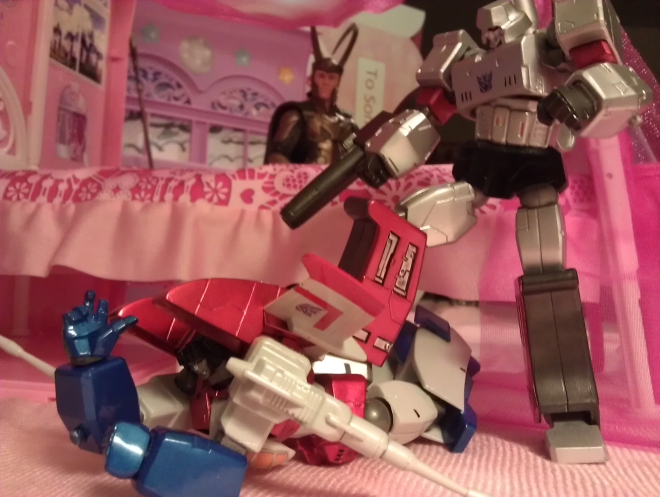 Megatron is a bad sport. Starscream just sunk his battleship.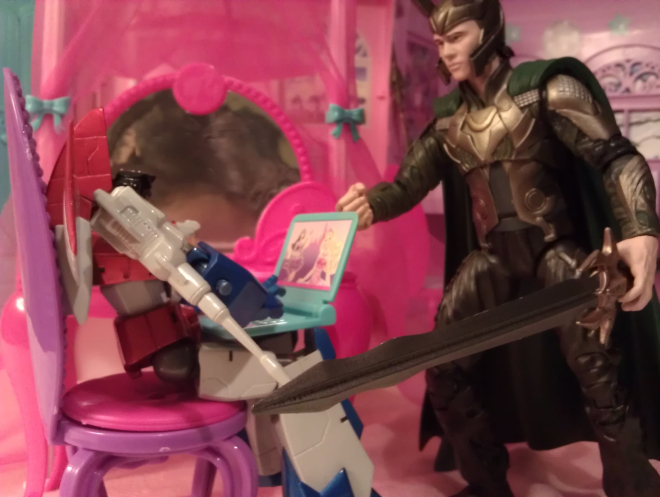 Starscream has no concept of "mine" and "yours". Loki tries to be a good host, but he hates it when people mess with his stuff. Especially when he's trying to watch his princess shows.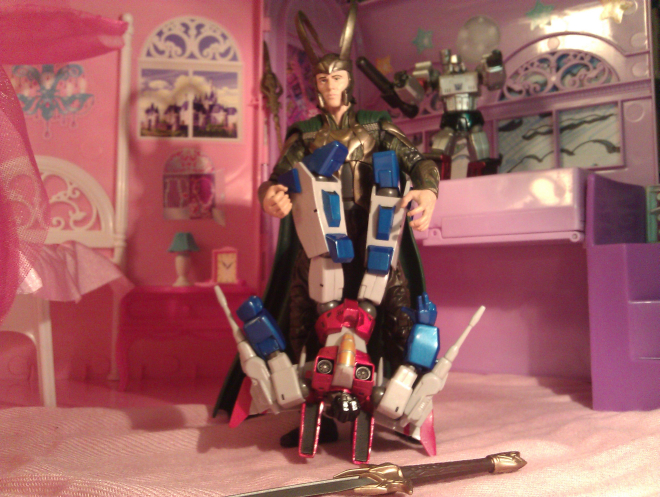 Loki doesn't like to be teased about his tastes in entertainment.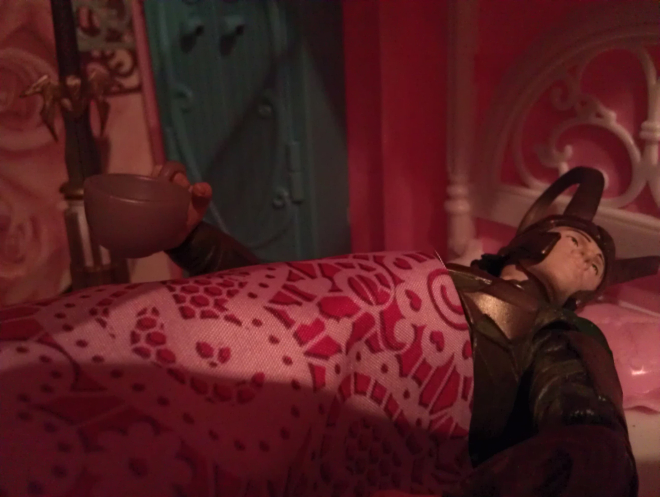 At the end of the day, Loki sometimes has a cup of tea and reflects on what his life has become…