APARTMENT 4A
Rented by: Madge Pippin
Co-signer: Whalley Range
Her stage name was Tiny Tears.  Each Christmas, she was featured in toy catalogs from coast to coast and children ordered her vinyl likeness by the thousands.  "Cries real tears," the copy exclaimed.  And it couldn't have been more true:  for the real Tiny Tears, one Madge Pippin, was a living tragedy.  Unable to age, she wandered the Earth with no direction, no love.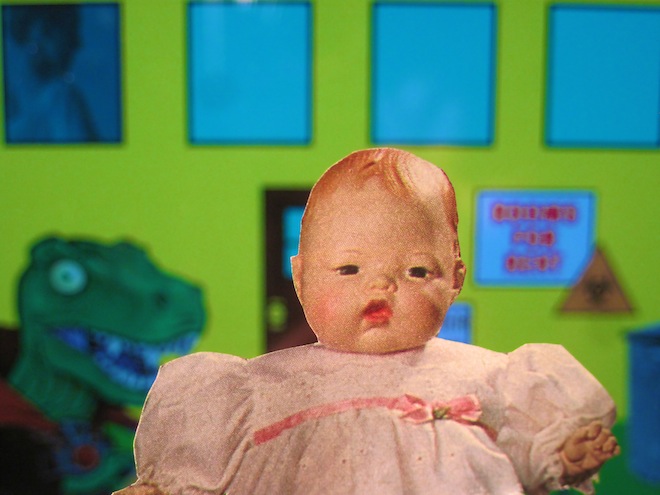 Until the day her agent gave her the tip of her life:  Dino Drac's Luxury Apartments were no Hollywood myth.  They were real…and there were vacancies.
The fortune she'd amassed through catalog work secured her a spot and now, at last, she spends her days with her people:  the misfits, the outcasts, the unemployable.  Freed from the burden of crying on cue, she has begun to showcase her many other talents.  Her latch-hook rugs, for example, are the envy of The Cupcake Lady.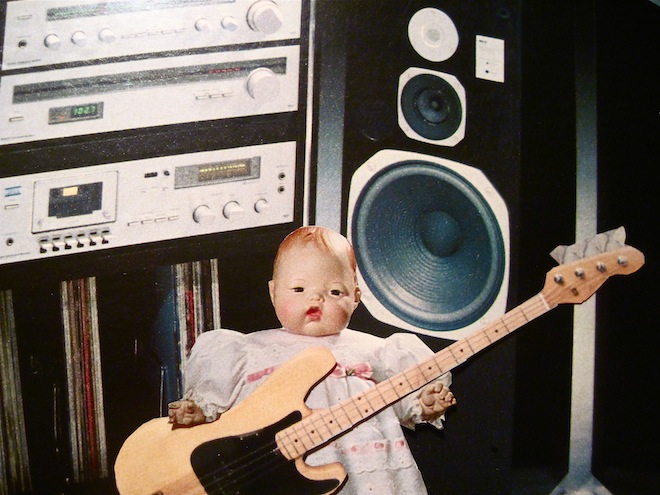 And her mastery of the bass guitar has earned her an approving nod or two from Mr. Drac himself.  (She's thinking of asking him to start a band.)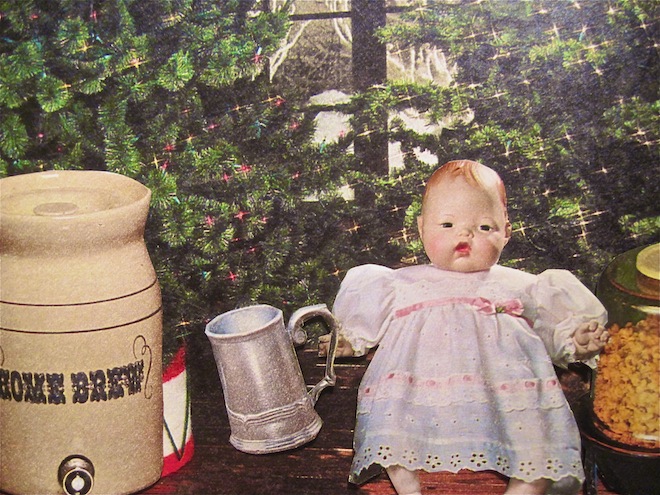 Her home brew and self-buttering corn popper keep 'em coming back for more, and the Christmas trees stay up year-round.  In her presence, they too have ceased to age.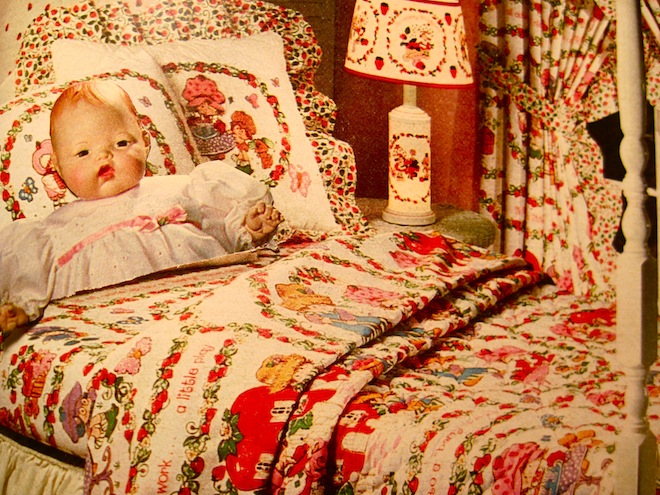 When the day is done, Madge Pippin sleeps the sleep of strawberry scented angels.  And her pillow is free of tears.