APARTMENT 5B
Rented by: Zigzag G. Cat
Co-signer: Tony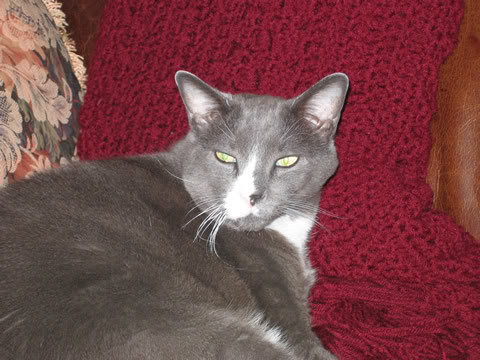 This is Zigzag G. Cat. A tuxedo-pattered tabby. One would assume he got his name from the fact that both his nose and snout each split down the middle in two colors. He hates that assumption. You may as well ask Mick Foley if it hurt when he fell off the Cell cage in WWE. It won't end well. A better question to ask would be what the "G" stands for…"Gremilin". It's the ears. Zigzag claims to have Siamese blood, but no one believes him.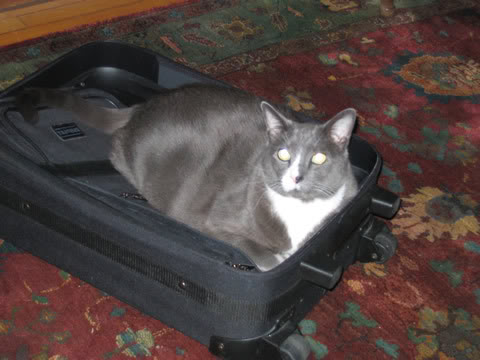 Zigzag's owner, although he loves him very much, moved to Florida, in a condo building that didn't allow animals. Zigzag begged to be brought in on the sly, but when your neighbors consist of mostly retirees whom are sticklers for the rules, it just isn't worth it. So, Zig's owner found him a nice spot in the Dino Drac Luxury apartment complex. Zigzag was so excited when he heard, he couldn't pack fast enough.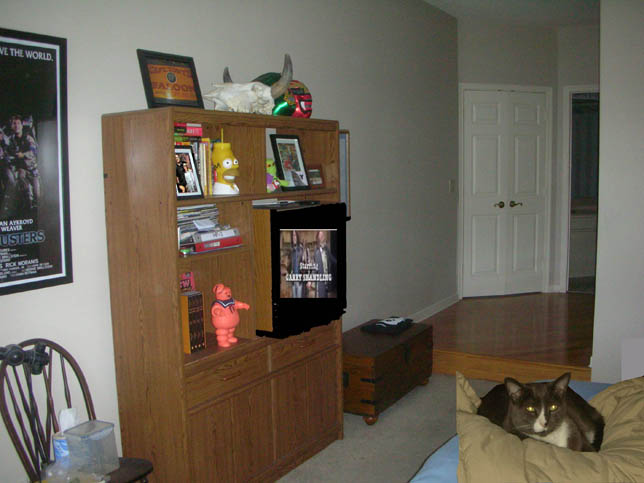 Here is Zigzag relaxing in his new space. As you can see, he's furnished it with everything he likes: The Simpsons, Ghostbusters, and anything to do with pro wrestling (especially Lucha Libre). He spent two months kitty litter budget on EBay, for that official Jushin Thunder Liger mask up there. Zigzag has quite an extensive collection of complete TV series on DVD. Right now, he's in the middle of a marathon of "It's Garry Shandling's Show." Flo & Eddie of The Turtles are signing the theme song. He doesn't care for this episode. He much prefers the one where Garry and Jeff Goldblum get locked in a freezer.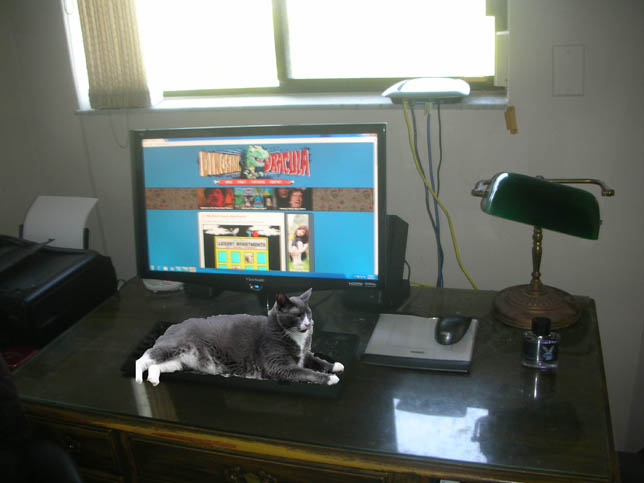 Here is Zigzag's computer station, complete with router and WiFi. No one knows how he got it inside, but he claims to have set it up himself. Why would he need WiFi if he only has one machine? He doesn't care. When he's not napping or watching mindless 80s programming, he's scouring Amazon or EBay for his next piece of wrestling memorabilia, like this gem from 1992…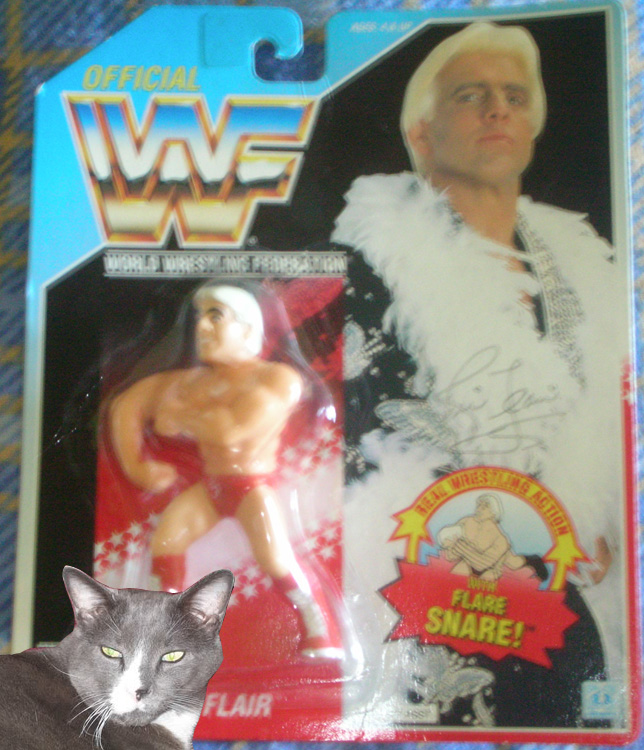 OH YEAH.