APARTMENT 6B
Rented by: 40-Year-Old Wolfman
Co-signer: Brian Kelley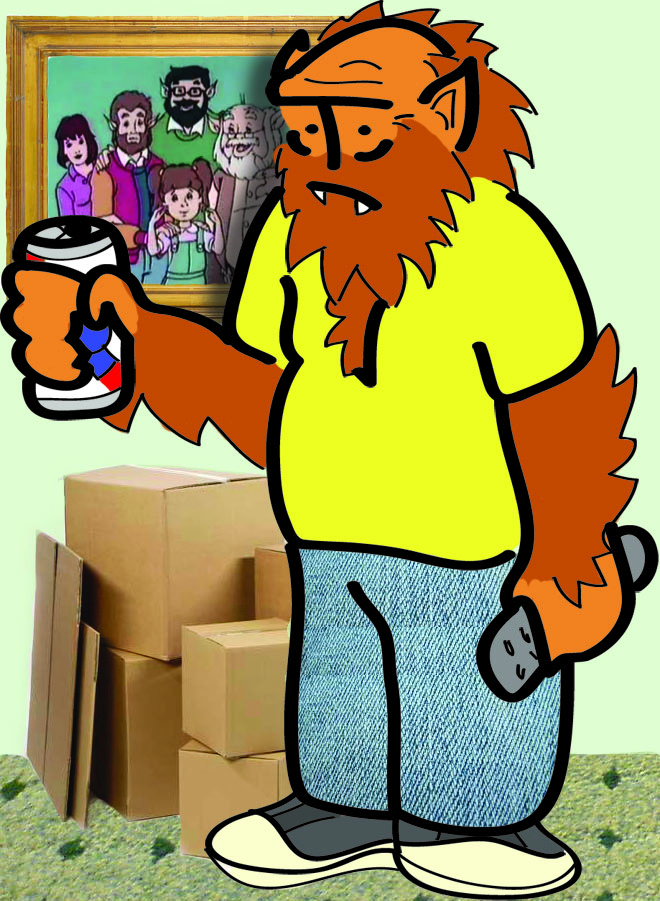 Not much to say. Just a 45-year-old wolfman in copier sales who's just finished a messy divorce and needs to find his "cool" again. 20 years of marriage and being confined to a cubicle takes it out of a "dawg." I've been confined for too long and now I'm ready to howl & growl!
It's been years since I've been active- between work and trying keep a family going I never really had time for myself. I used to play basketball in High School and did a little theater for the drama club- and I did alright with the ladies too! Just the other day I was talking to Chubby about it and I was all, "Remember the big game? Remember the parties?" He was all, "That was cool, and I'm sorry to hear about you and Lisa."
Yeah, my teen years were the best of my life. But I'll get it back. I gave Stiles my new address and his wife said it was cool for him to come over on Saturdays, so I imagine we'll get back to doing the crazy stuff we always did. I started wearing Converse and English Soccer team jerseys- no more weekend polos for this wolf. I've still got some unpacking to do, but I've got a pizza on the way and fridge full of PBR in case anyone wants chill!