Dino Drac's Luxury Apartments Common Room:
Level 7 Lounge!
Eager to set himself apart from the competition, Dino Drac spared no expense in building The Level 7 Lounge. It's a bar, yes, but it's so much more than just that.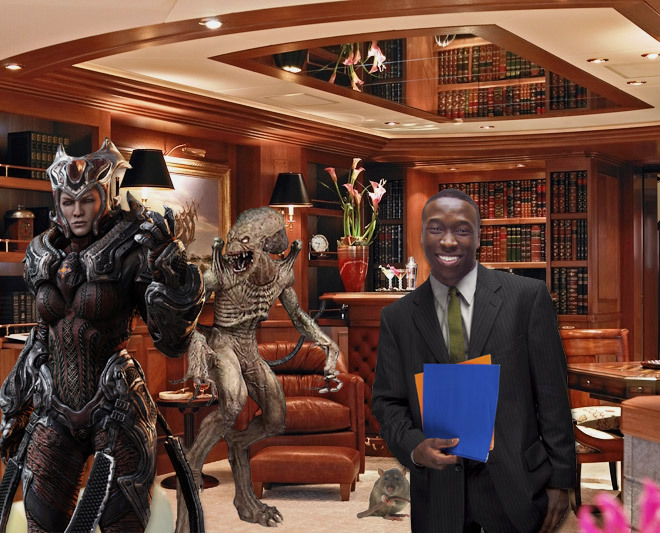 Placing it on the seventh floor may seem odd, but Dino Drac had his reasons. The Level 7 Lounge is for use exclusively by tenants and their guests. You can't just walk in off the street and get a drink. Since the lounge is so glitzy and beloved, his hope is that word will spread, and he'll end up with even more rented apartments. Such a business-oriented dinosaur, he is!
The lounge has become a popular spot for the building's richer tenants. In fact, Dino Drac has purposely inflated the prices of the drinks, hoping to keep out the trash. (He'll never admit it publicly, but yeah, some of the people living in his building are trash.)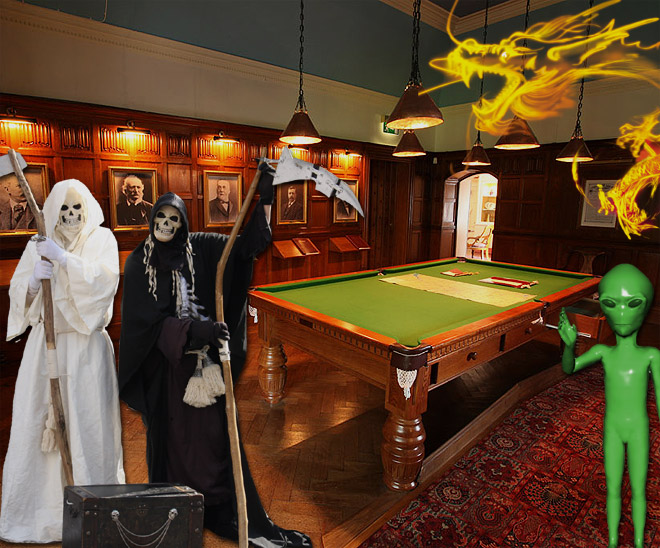 The billiards table is one of the lounge's most popular features, but good luck getting to use it. The reservation list for that table always extends at least five months into the future. Most of the tenants have simply taken to betting on the games rather than playing them themselves. And the dirty truth is that many of the people (or creatures) who shoot pool are in on it, and there have indeed been more than a few "thrown" games.
The bar, of course, is where most of the action is. The prices are so high that very few tenants can afford to be nightly visitors, ensuring an always-changing flow of "new blood." You just never know who you'll find here on any given night.
Unbeknownst to the regular tenants, Dino Drac also hired a rotating bunch of "pretend patrons," just to make the ambiance that much snazzier. See that tall tiger woman with the weird glasses? She's on the take. She's paid to show up once a week to flirt and dance and hour. In reality, she's one of Dino Drac's bookkeepers, who never dresses like that in real life.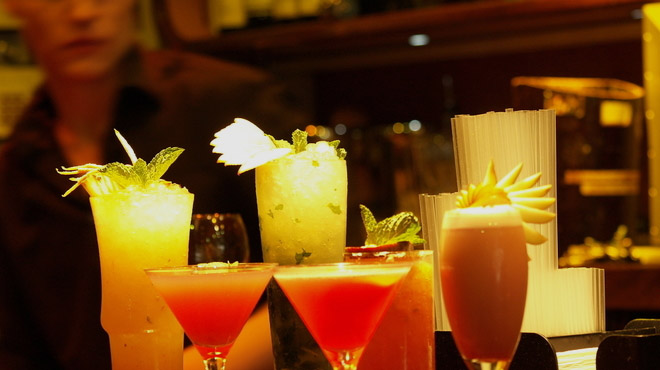 The Level 7 Lounge is an exciting place! Just try not to start a tab. Believe me, it'll be well into hundreds before you're half-crocked.