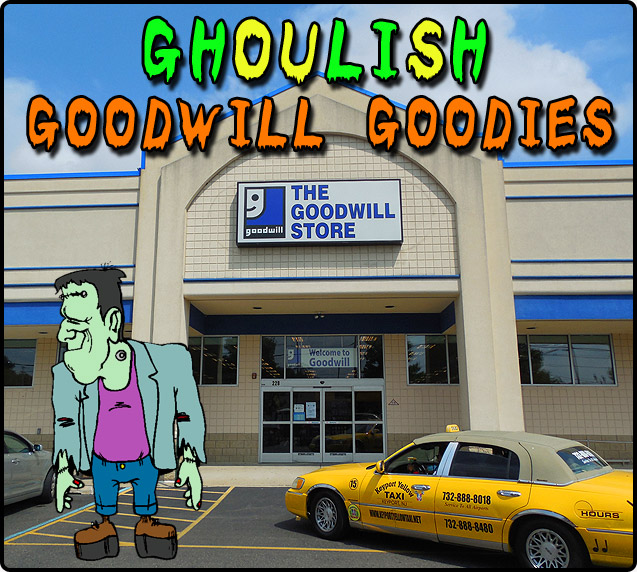 A few readers sent word that their local Goodwill stores had gone all out for Halloween, so of course, I wanted in on the fun.
Problem is, we don't have a "local" Goodwill. I was tempted to drive out to the fantastic store we found back in May, but that much highway on Labor Day weekend sounded like a lotta traffic. We instead chose a closer store, only about ten minutes into Jersey. Though my GPS was under the impression that its address did not exist, it was so worth the navigational hassle. As a final FYI, this paragraph flows nicer if you read it in a staggered robot voice.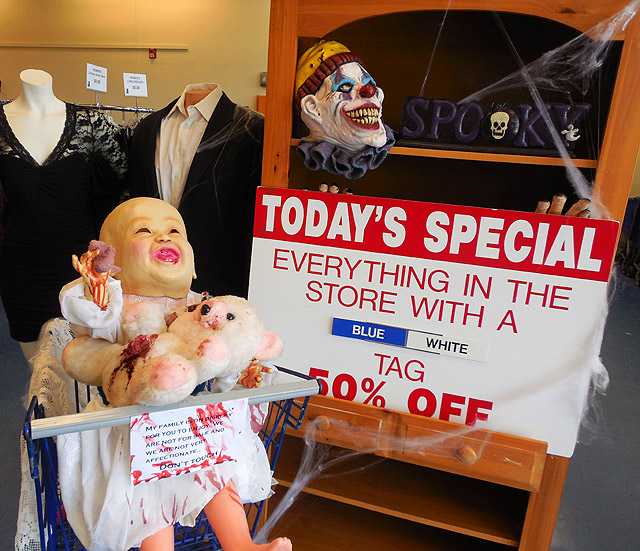 Halloween was ALL OVER this Goodwill. Entire aisles full of still-packaged and apparently-unused costumes were everywhere we turned, and for the first few moments, I was floating.
Then I got a look at the prices.
Oof. That was a spirit killer. I thought I'd landed in Halloween Valhalla, but it was really just another overpriced costume shop, somehow masquerading as a Goodwill. You know those "bagged" costumes that come with a mask and a cheap bodysuit? They wanted as much as 30 bucks for some of them. I suppose the prices weren't outrageous for unused costumes, but when I go to a Goodwill store, I expect to treat my potential purchases with the same apathetic budgeting that one might employ in Dollar Tree. I don't want angels and devils arguing across my shoulders. Not at Goodwill. Read More…