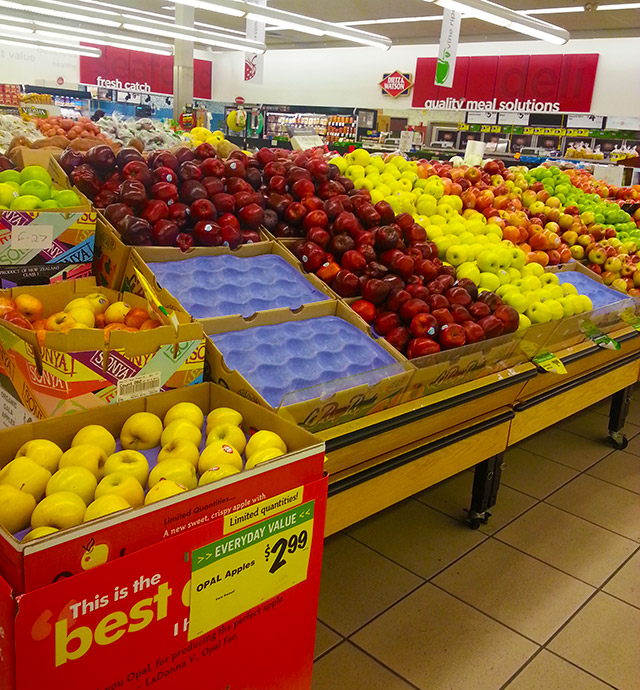 GROCERY SHOPPING!
Here are thirty dumb haikus
About what I saw.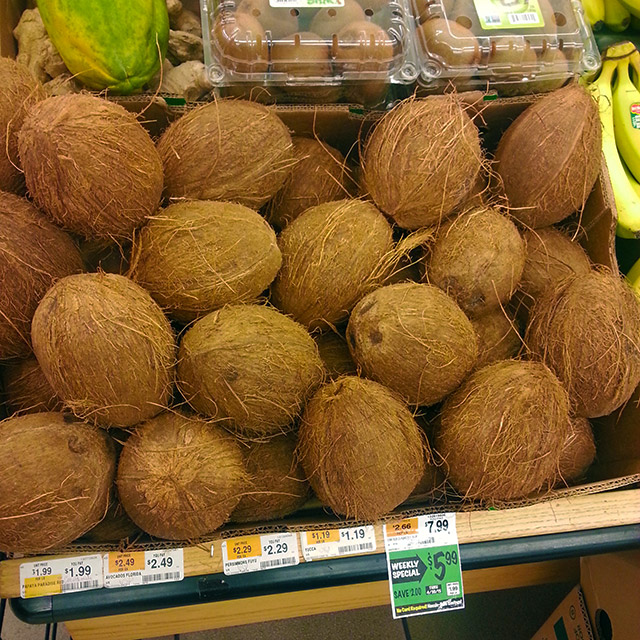 I hate coconuts.
But I still like to buy them.
'Cuz they're secret toys.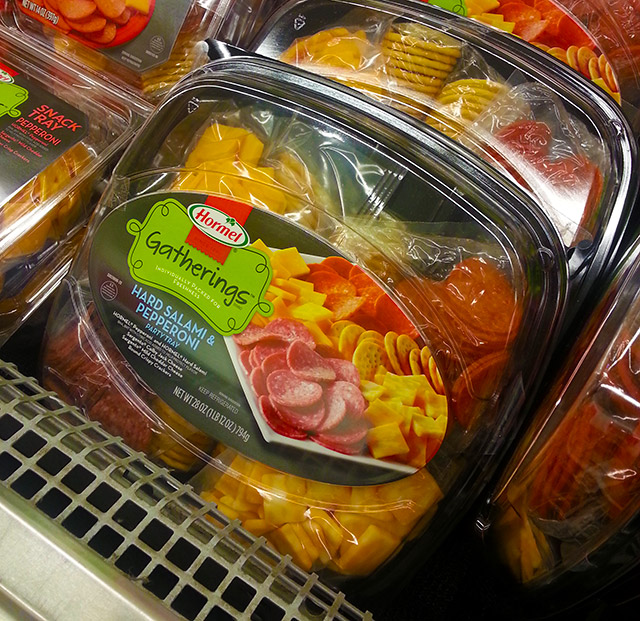 A party platter!
With exactly enough food
For me and just me.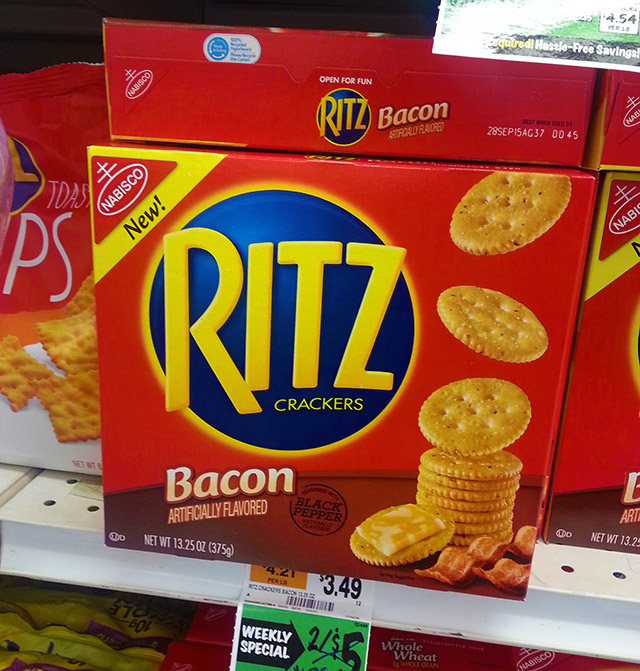 Bacon Ritz Crackers.
Unless I saw them myself…
I'd cry "Photoshop."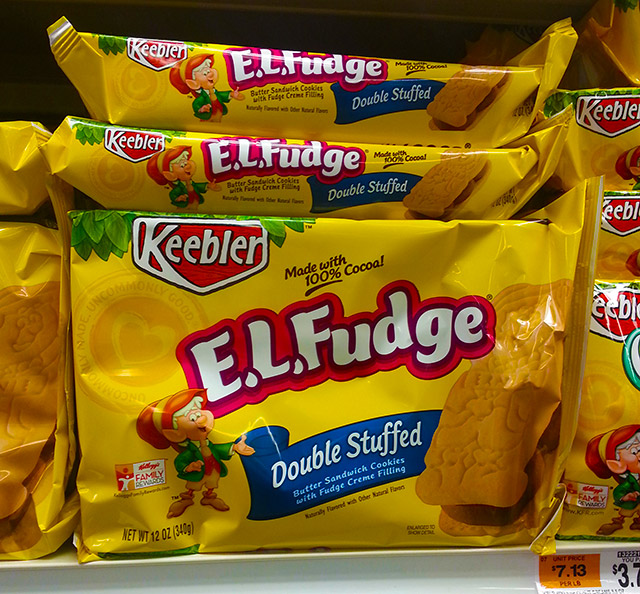 Way up in heaven
God serves these things for breakfast.
And lunch. And dinner.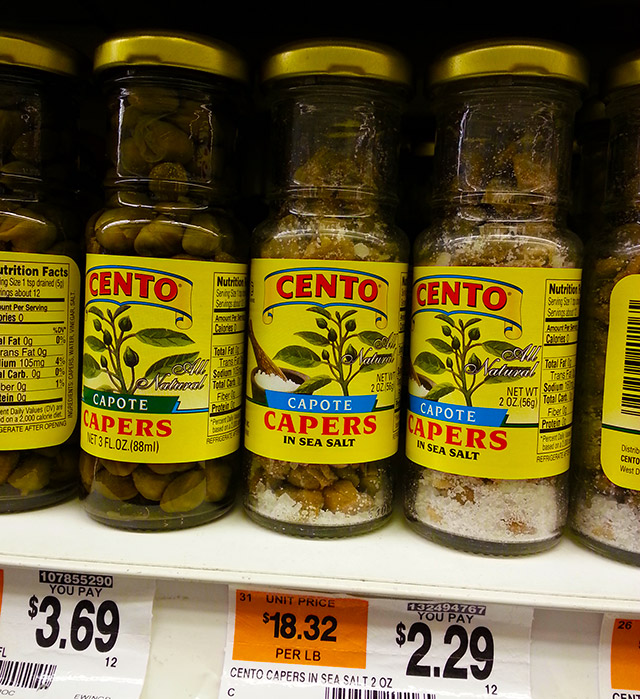 Capers! My fave snack.
They are pickled flower buds.
They taste like olives.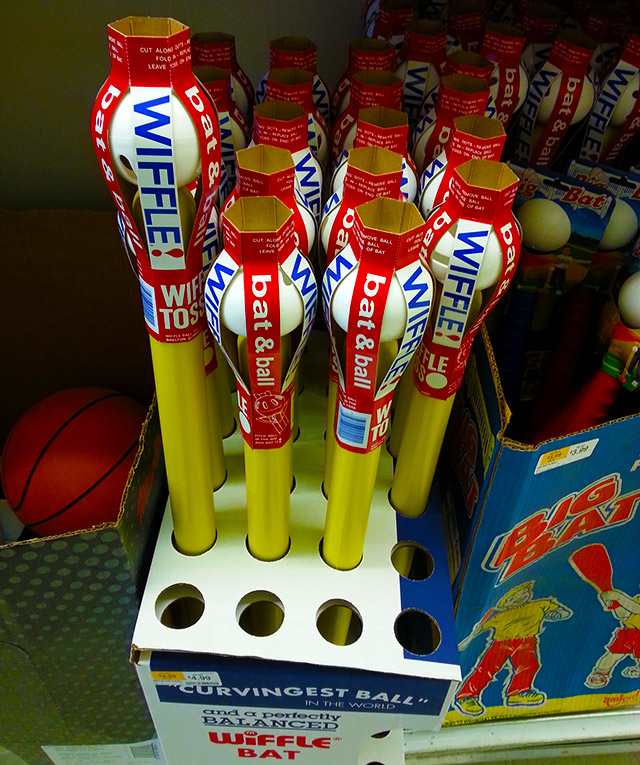 Wiffle bats and balls?
I thought this place was for food.
Get them out of here.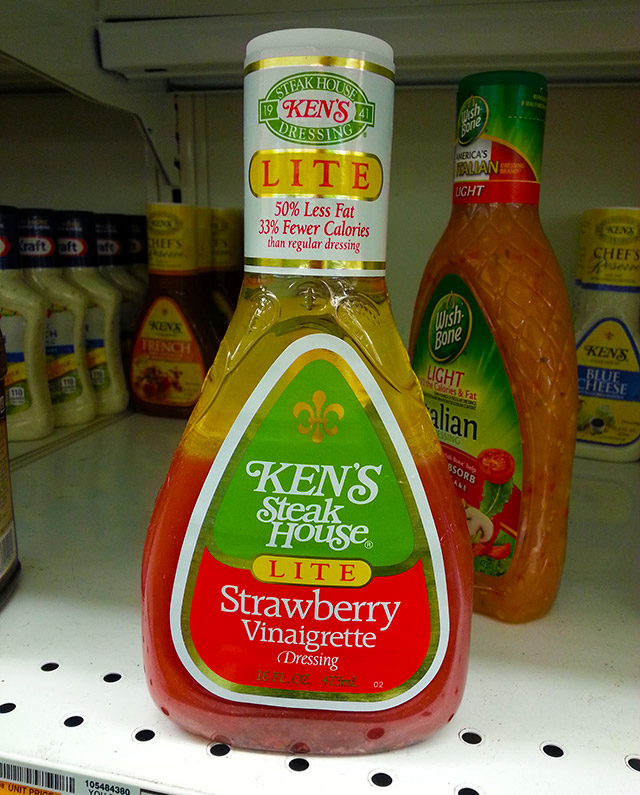 I believe I am
Sexually into this.
Do you think that's wrong?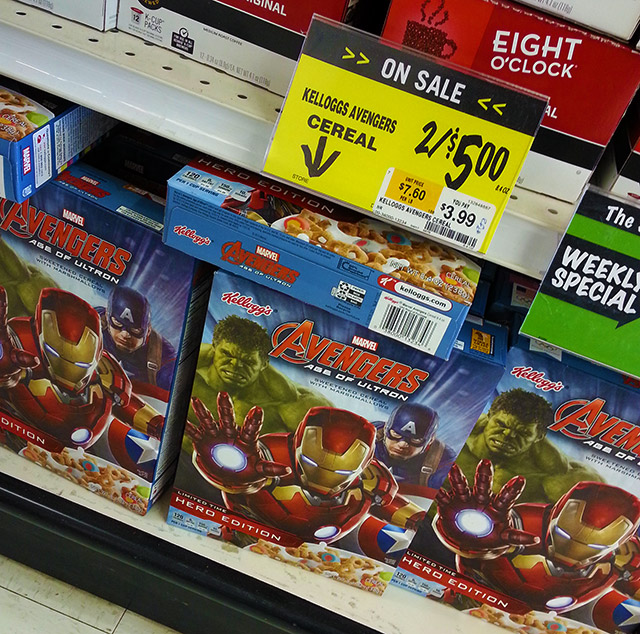 Avengers Cereal!
Wait, that had six syllables.
I suck at haikus.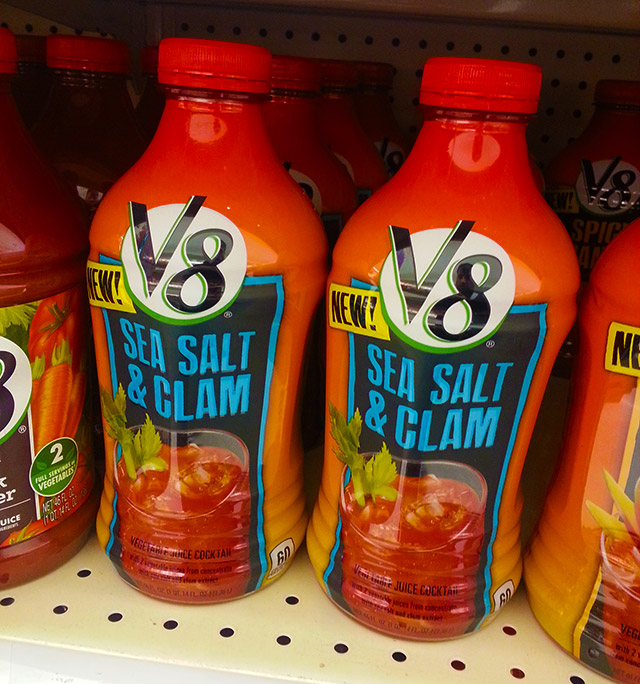 V8 with clam juice.
I could drink it all day long.
Haters gonna hate.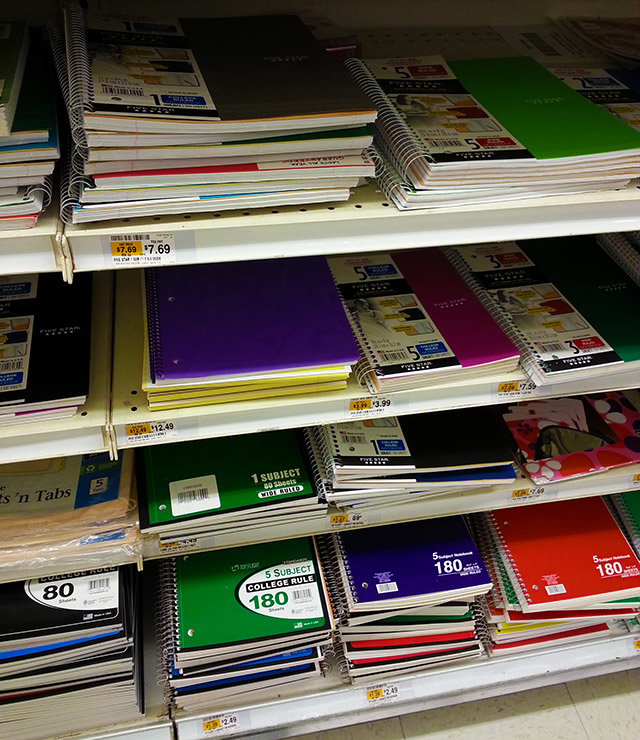 SHINY NEW NOTEBOOKS!
I always go crazy for
SHINY NEW NOTEBOOKS!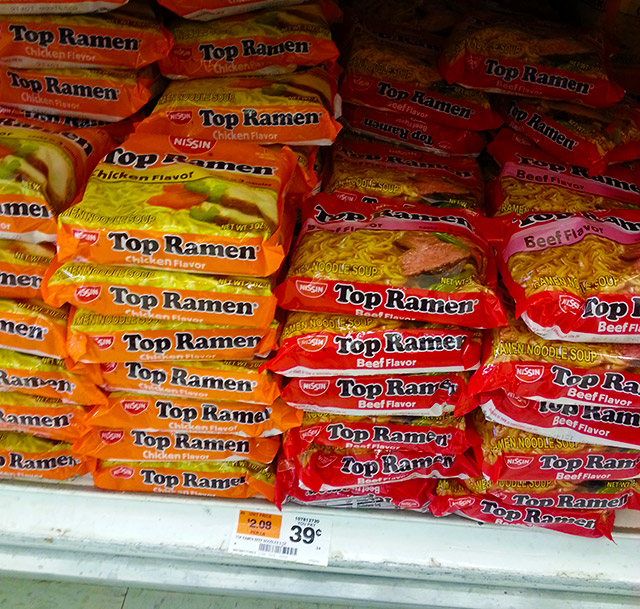 Best shit in the store.
And the cheapest shit there, too.
Sometimes, life is good.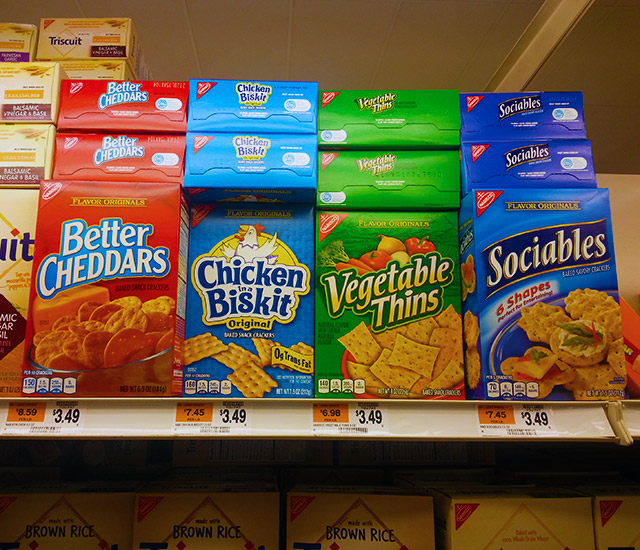 These four cracker brands
Always struck me as siblings.
(Triscuit can play Dad.)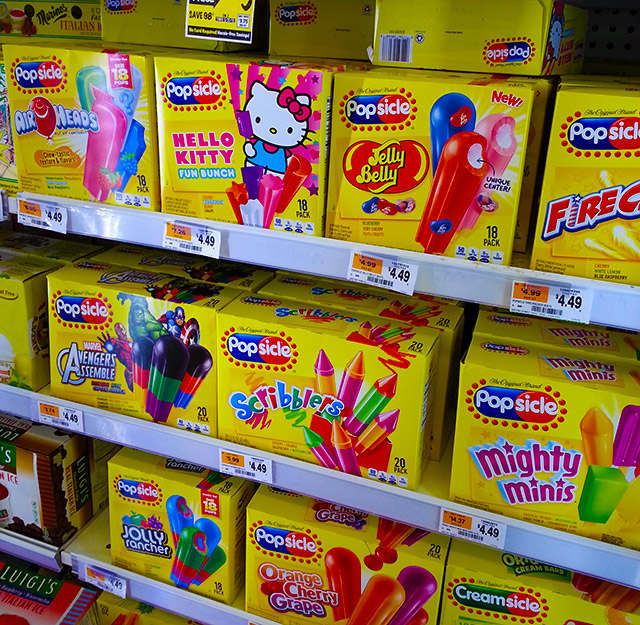 The popsicle aisle.
When the store gets real busy…
It's a place to hide.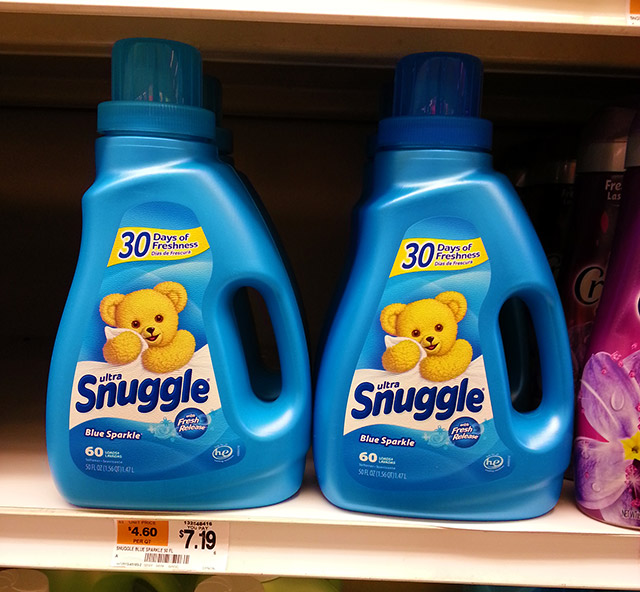 Confession time, friends:
I want real life Snuggle bears
More than real Gizmos.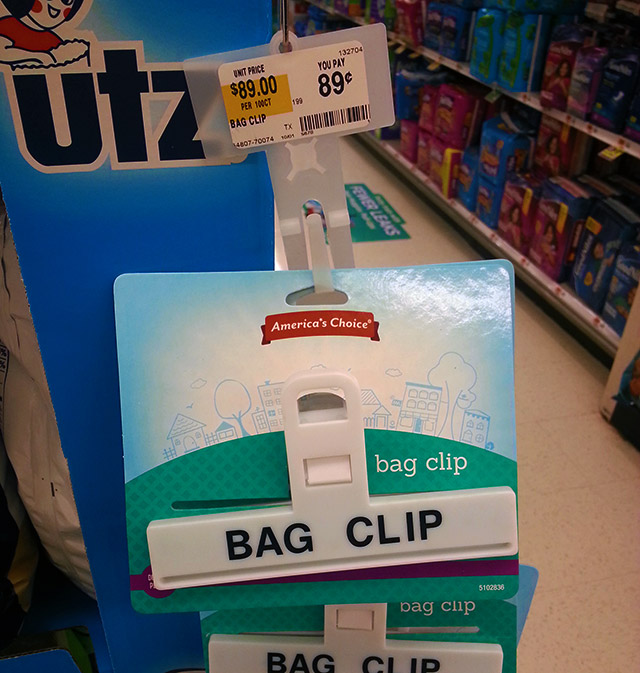 90 cent Bag Clip.
Well, 89 cents, plus tax.
I don't know. "Bag Clip."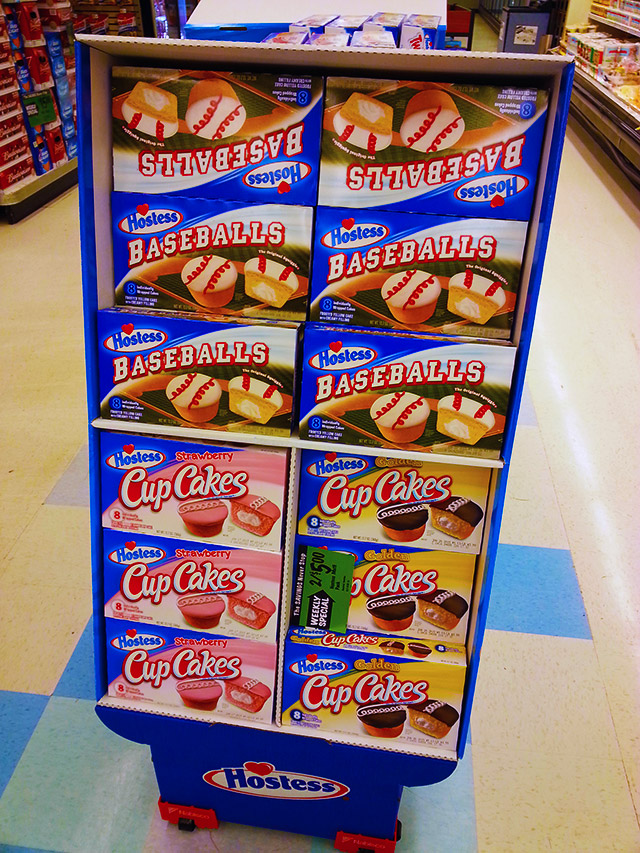 Hey! Hostess cupcakes!
Some of them look like baseballs.
I didn't want those.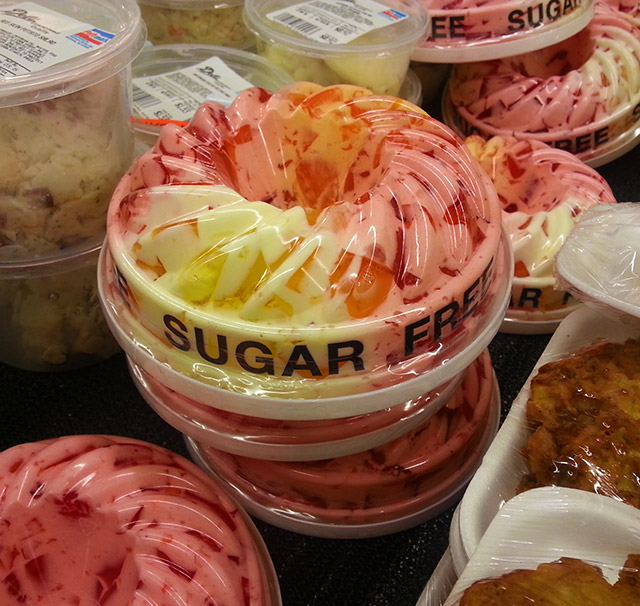 Not sure what these are.
Give me a second to think.
Exploding frisbees?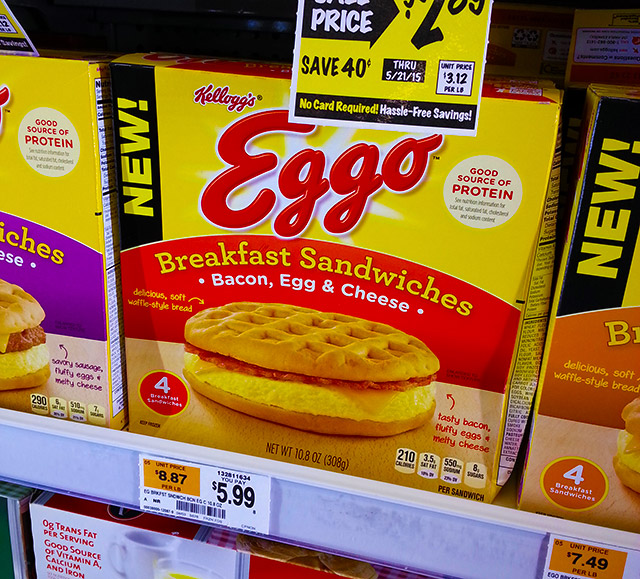 Bacon, egg and cheese!
What a good source of protein!
Breakfast sandwaffle.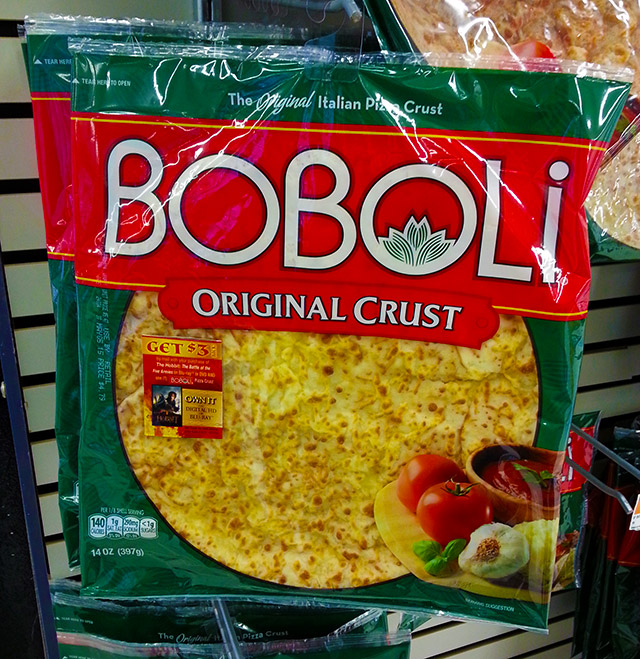 Poor old Boboli.
Used to be so popular.
Those days are over.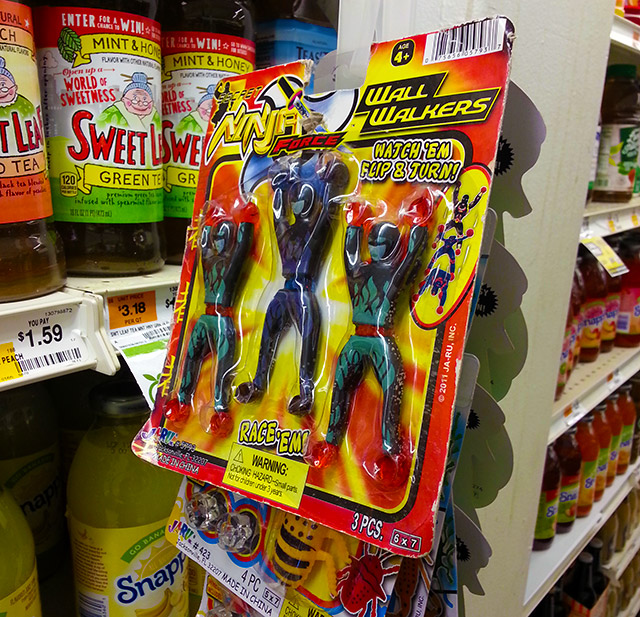 Ninja Wall Walkers?
Fuck bread, fuck milk, fuck apples.
This is all I need.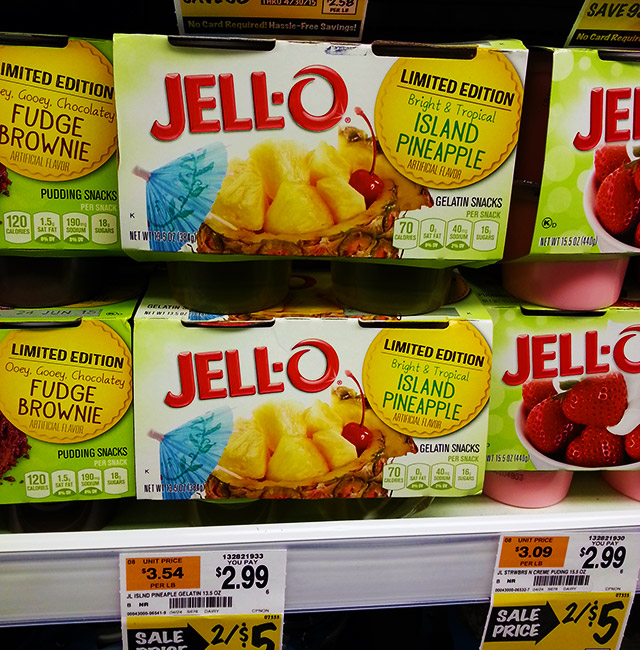 I wish I bought this.
But not so I could eat it.
I just like the box.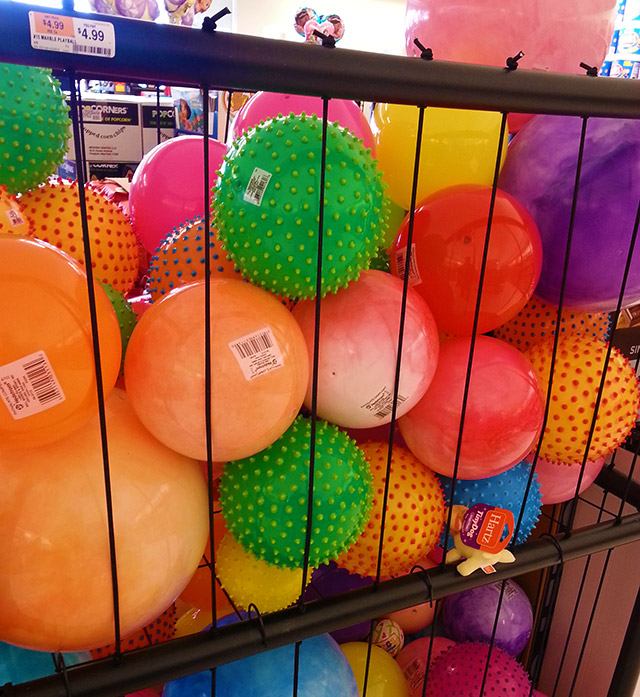 A cage full of balls!
Some are spiky, some are not.
But they are all balls.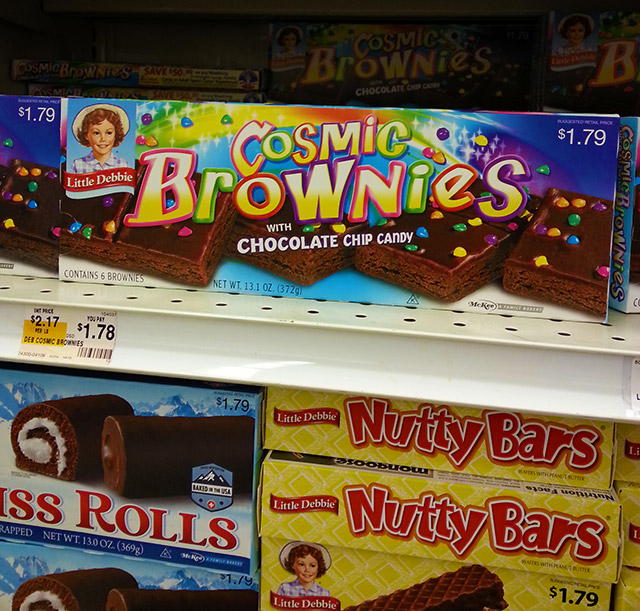 Ah, Cosmic Brownies.
Figured we would meet again.
Just not quite so soon.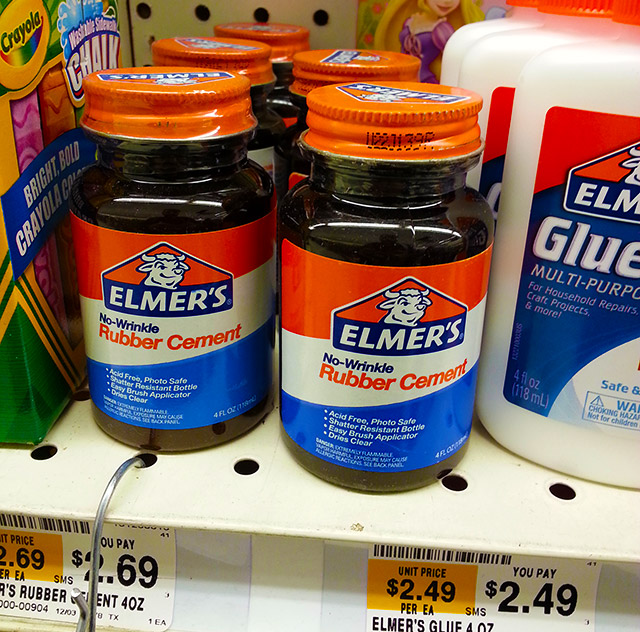 Outside gasoline
Rubber cement smells better
Than anything else.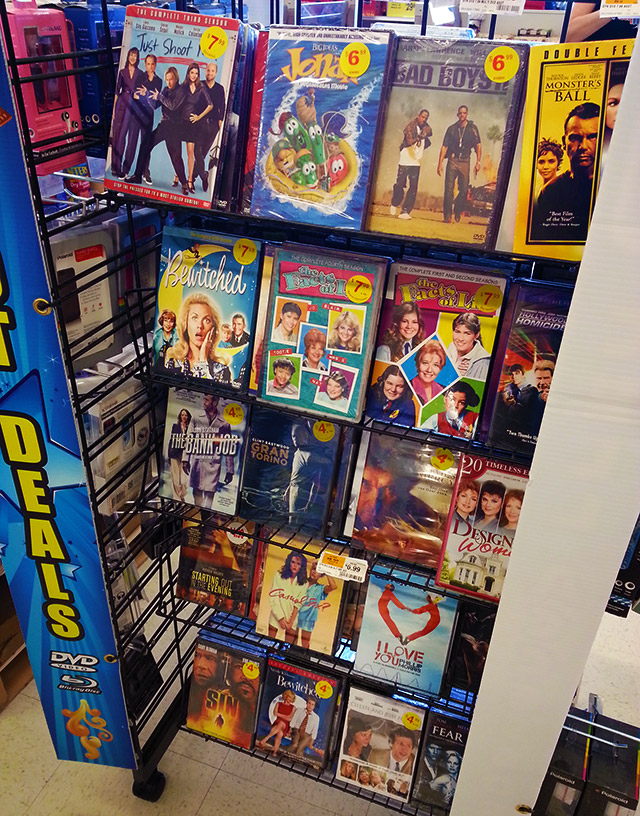 I can't believe it!
A single store that sells food…
AND The Facts of Life!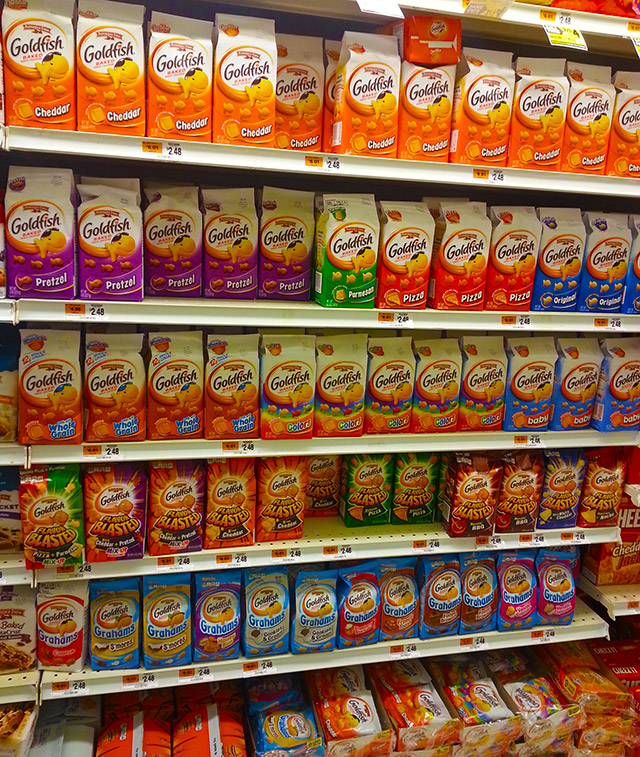 So many Goldfish.
But I don't mind that at all.
They're my religion.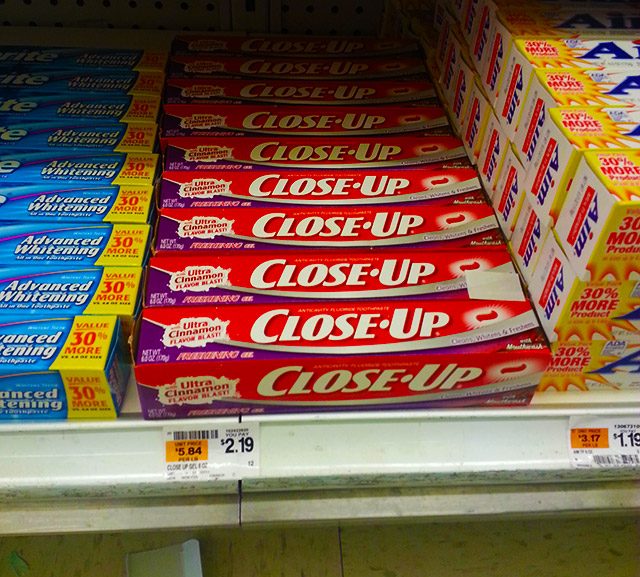 What? Close-Up Toothpaste?
How'd they escape Dollar Tree?
Someone arrest them.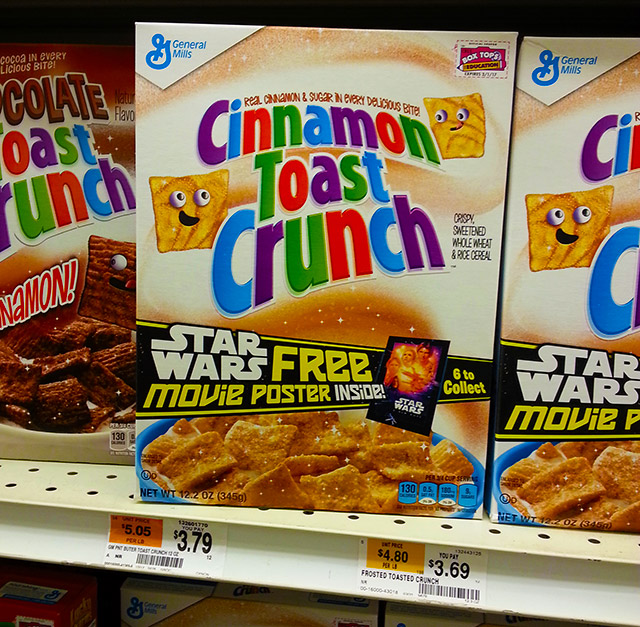 Cinnamon Toast Crunch.
With a free Star Wars poster.
Of course I bought it.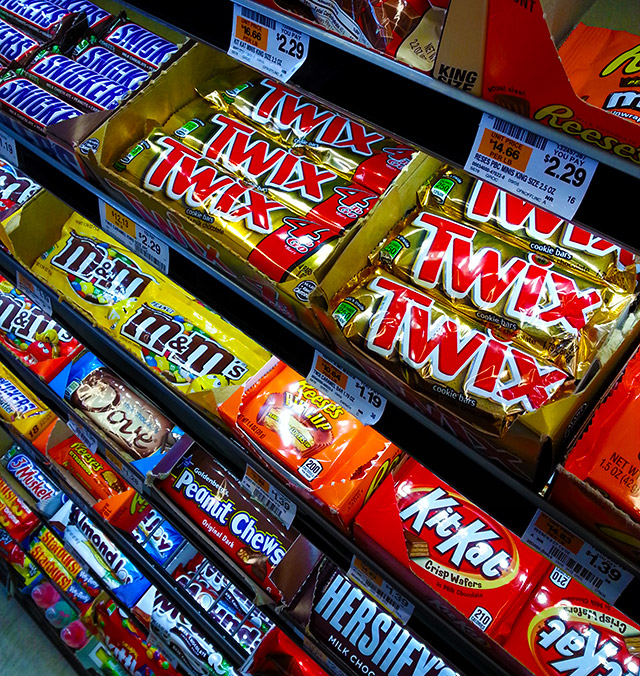 Impulse candy shelf!
I try to resist the Twix.
But I don't try hard.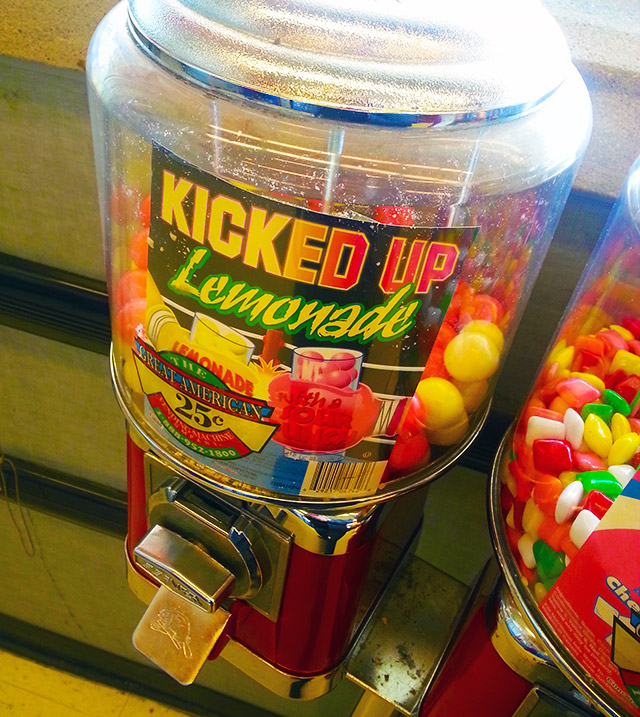 Upon my exit…
I saw lemonade gumballs.
They were so damn old.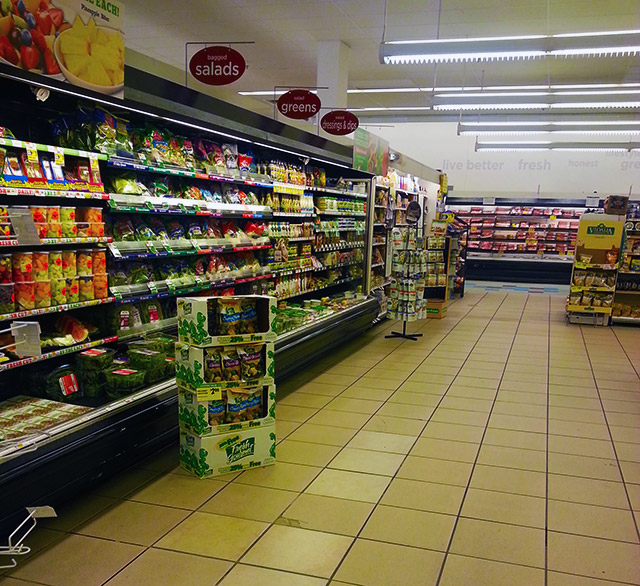 Thanks for reading, guys!
"Haikus about groceries."
Man, I owe you one.