October is just around the corner, which, of course, is our universal signal to kick our spooky celebrations into second gear. I have much to prepare, so pardon me if I rush through this!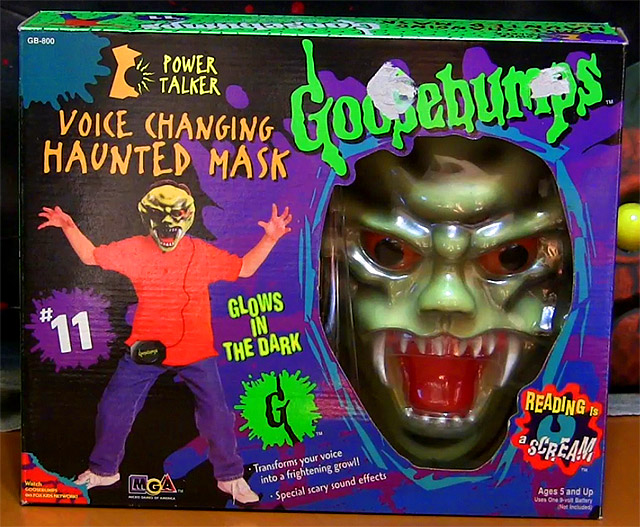 Everyone knows about the Goosebumps books and TV series, but have you ever seen the amazing merchandise that came with them? There were weird toys, screwy decorations and even a sprawling line of school supplies.
Goosebumps also brought its fair share of Halloween costumes – and not just the standard rubber masks, either. Check this baby out: The voice-changing, glow-in-the-dark HAUNTED MASK, based on the same-named book and TV episode. Assuming your head is the size of a cantaloupe, it's everything you could ever want from a facial disguise.
Get the whole story, in roughly five minutes:
Enjoy!