Guys, we need to talk about this Mother's Day card.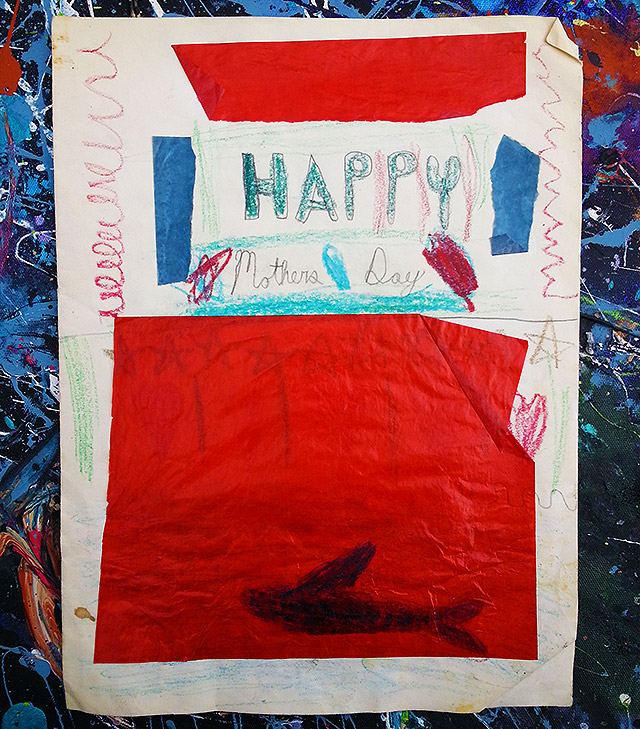 I made it for my mother in 1986. 1987 at the absolute latest. Considering the card's enormous size and use of strange paper, I can only assume it was an art project from grade school.
The cover looks innocent enough, or at least as innocent as a cover featuring a shark swimming through blood could look. It's what inside that troubles me. It's very curious that both my teacher and mother saw this card and never thought, "hmmm the boy needs help."
Who knows, maybe they did.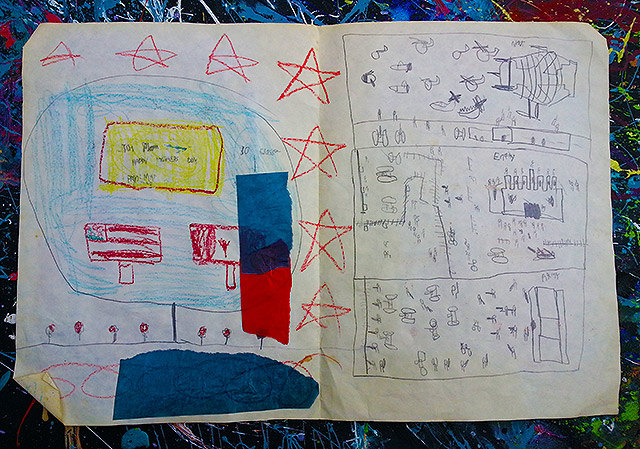 Okay, this is too much to describe all at once. Let's do it bit by bit.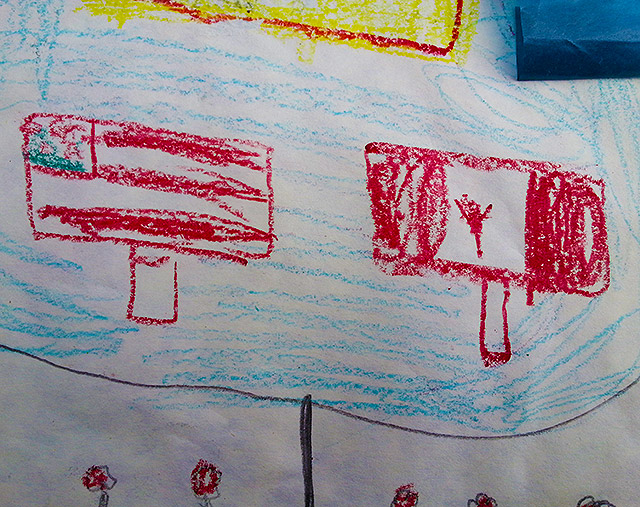 For starters, I saw fit to draw both the United States and Canadian flags… in my Mother's Day card.
You see, as a child, I was obsessed with Canada. More specifically, I was obsessed with telling people that I was Canadian. The truth was that we didn't have a single Canadian relative, and all I knew about the country was that it owned half of Niagara Falls.
So what led to this lunacy? A freakin' Commodore 64 game.
Summer Games pit players against one another in various Olympic sports, like pole vaulting and skeet shooting. At the start of each game, everyone would choose a country from a scrolling menu of national flags. I adored Canada's. Nobody else's flag had a big red leaf on it.
I also fell in love with Summer Games' "rendition" of the Canadian national anthem, which you can hear in the above video. I still can't listen to it without humming along.
So yeah, I spent the better part of my childhood pretending to be Canadian, all because of a video game. And I decided that Mom needed to be reminded of this on her special day.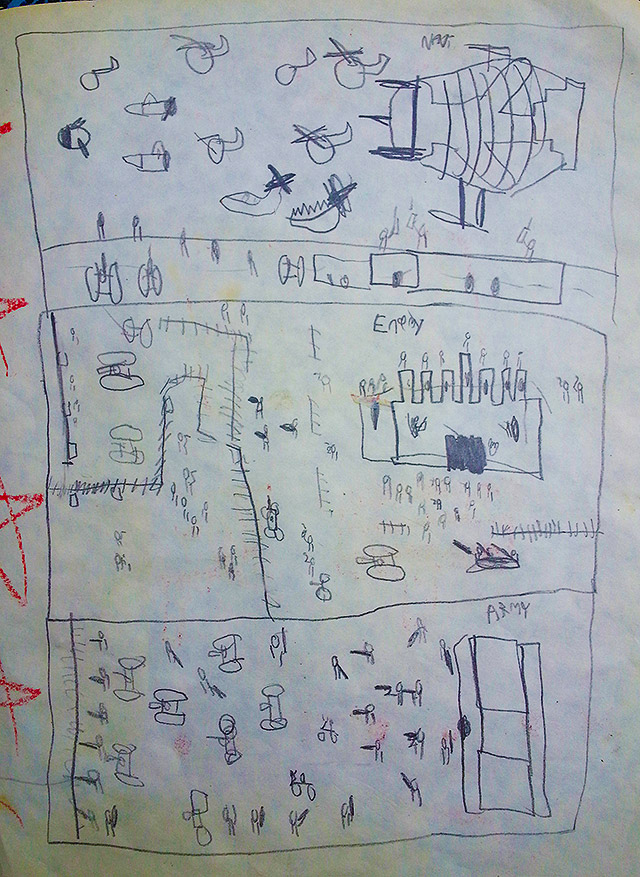 Things get worse from there. A typical Mother's Day card might include drawings of roses, pink hearts or maybe some happy faces. Mine included WORLD WAR VIII.
It's a three-way battle between the "Army," "Navy" and "Enemy," with each team carefully labelled as such. Dozens of stick figure soldiers hoped for the best and prepared for the worst, and I'm in absolute disbelief that nobody sat me down to ask why I drew these things for this particular occasion.
A closer inspection of WORLD WAR VIII reveals nods to several old passions…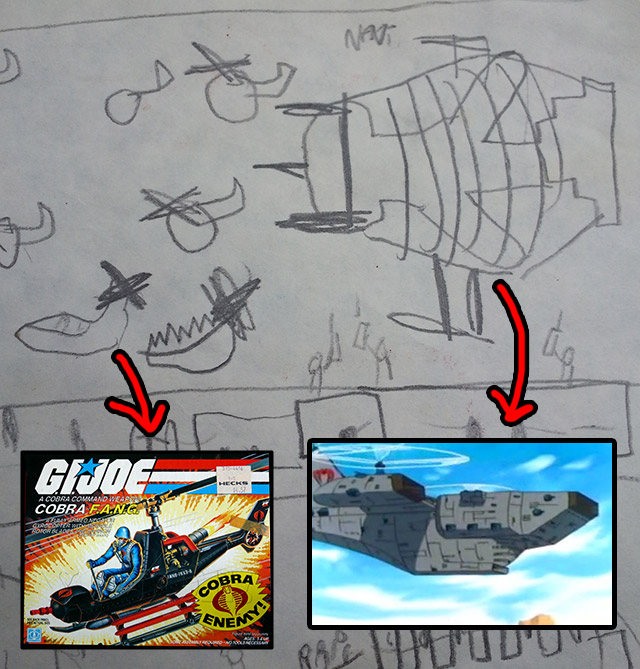 Looks like my "Navy" was actually the deadly forces of Cobra. The helicopters may have been based on the Cobra F.A.N.G., but I'm positive that the bigger vehicle was my screwy take on the Cobra Air Ship.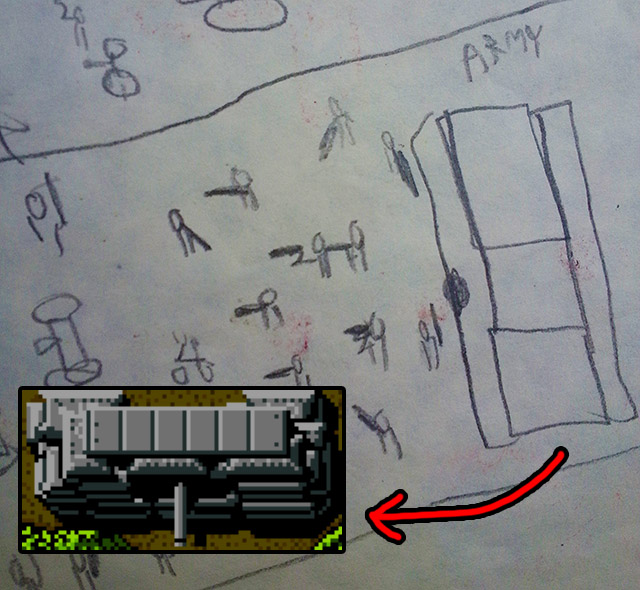 The enemies in the Ikari Warriors Nintendo game really captured my imagination. I'm pretty sure that my "Army's" base was actually one of the "turret" obstacles from that game. (The shield generator bunker from Return of the Jedi is also in the running.)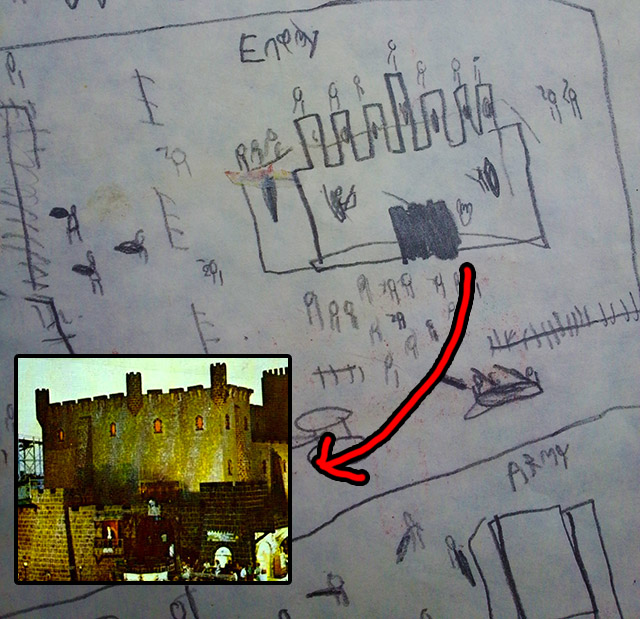 Finally, we're in "Enemy" territory. As usual, I gave the bad guys the most love. Here they're shown protecting their headquarters, which was unquestionably based on the Castle Dracula ride from Wildwood, NJ.
Never before nor since has a son expressed appreciation for his mother in such fashion.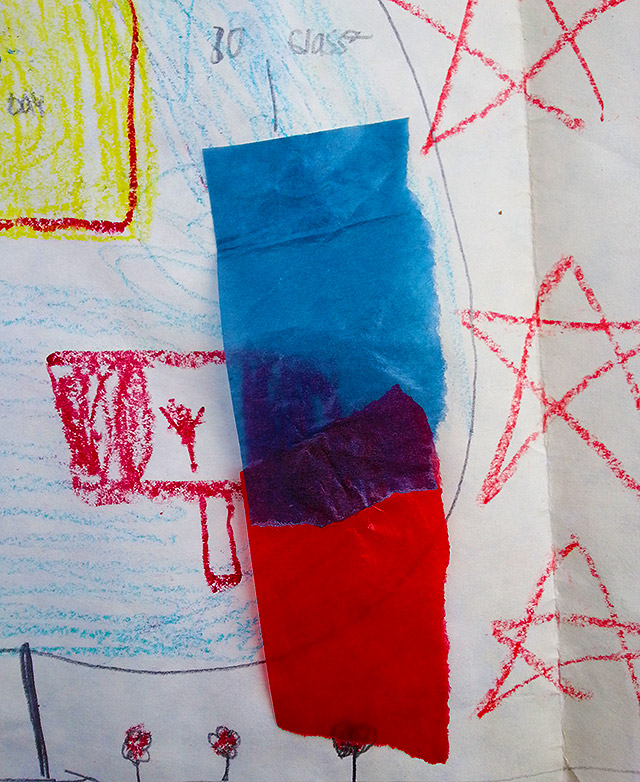 And now this… THIS is the real showpiece. A pair of tear-off "3D glasses," made from poorly cut paper. I stared at these for a while, unable to think of any remotely plausible reason for their inclusion. Then I remembered the card's front cover…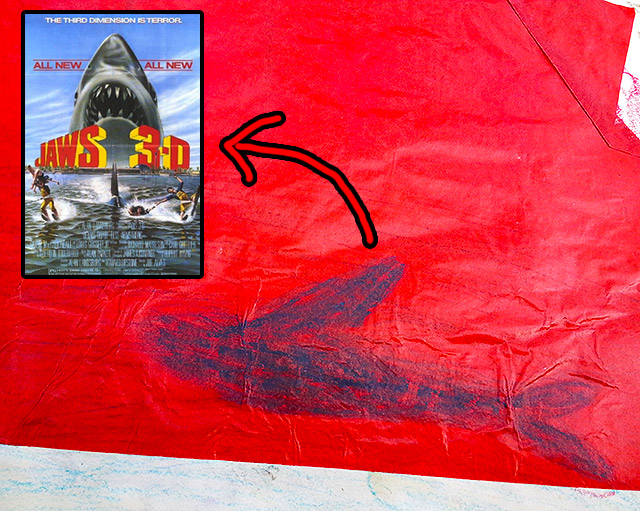 Oh, right! Mom was supposed to use the glasses to look at the shark! I was paying tribute to Jaws 3-D!
(The glasses obviously didn't alter the image, and in fact, trying to view the shark through them would've only made said shark impossible to see. Maybe that's why my mother never tore the glasses out?)
I didn't see Jaws 3-D in theaters, but it was on TV often enough, and I also rented it many times. Back then, it was my favorite of all Jaws movies. It still might be.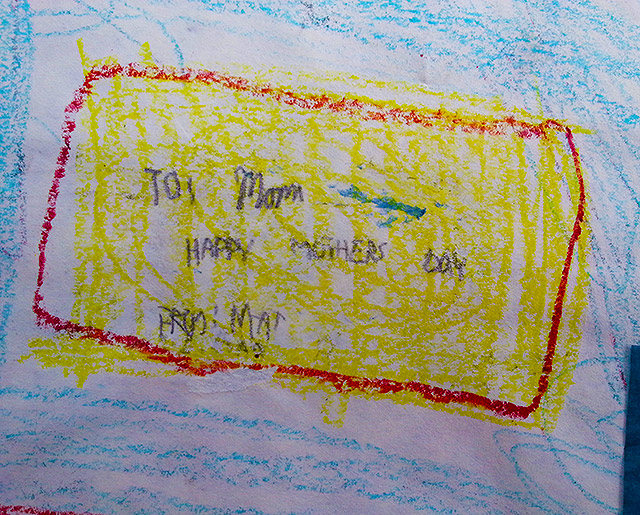 God knows what Mom thought when she opened this card. Mothers save things like this as mementos, but in this particular case, I can't rule out the possibility that she held onto it as evidence.
HAPPY MOTHER'S DAY.
HERE'S YOUR BLOODY SHARK AND YOUR WAR AND YOUR 3D GLASSES AND THE CANADIAN FLAG.
IF YOU NEED ME I'LL BE IN THE SHED. DON'T ASK WHY.