With all of the fuss surrounding this year's debuting Halloween goodies, some of you may be ignoring the old faithfuls. Big mistake!
Let's take General Mills and their Monster Cereals, for example. Historically the gatekeepers of Halloween (General Mills is usually the first company to make announcements about the pending season), they keep finding new ways to make us go crazy for old cereal. It's no different in 2015!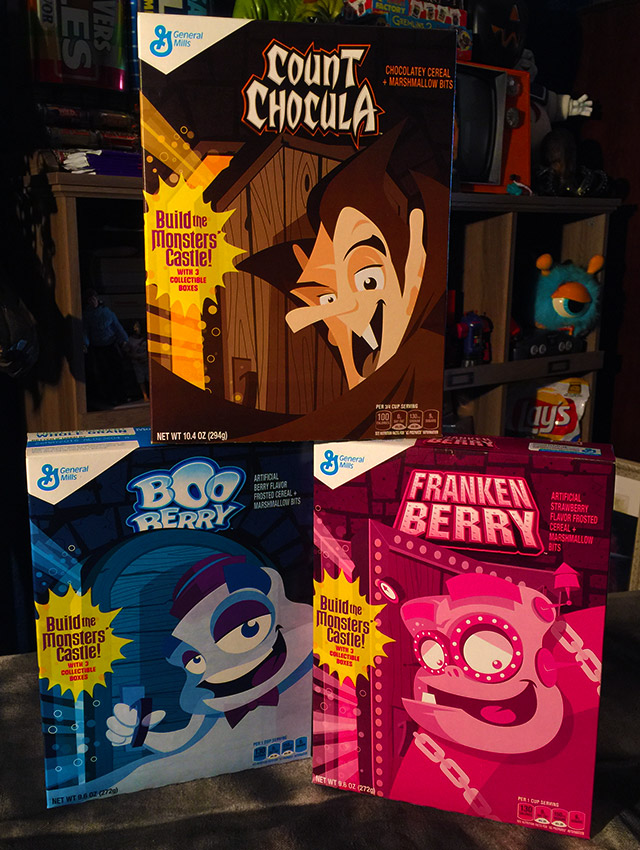 This year, General Mills has released our beloved trio in no less than three different box styles. Most stores will carry the "standard" boxes, which allow for interaction with your phone by way of a free app. Then you can head to Walmart for different boxes with cutout masks on the back. Last but not least, the Target-exclusive boxes have their own gimmick, and in my view, it's clearly the best of the three.
Shown above, Target's Monster Cereal boxes arrive with cutout pieces that can be joined to form THE MONSTERS' CASTLE. Just so we're clear, this is the part where you silently mouth "holy shit" before prematurely scrolling to this post's final photos. (No, really, don't be that guy.)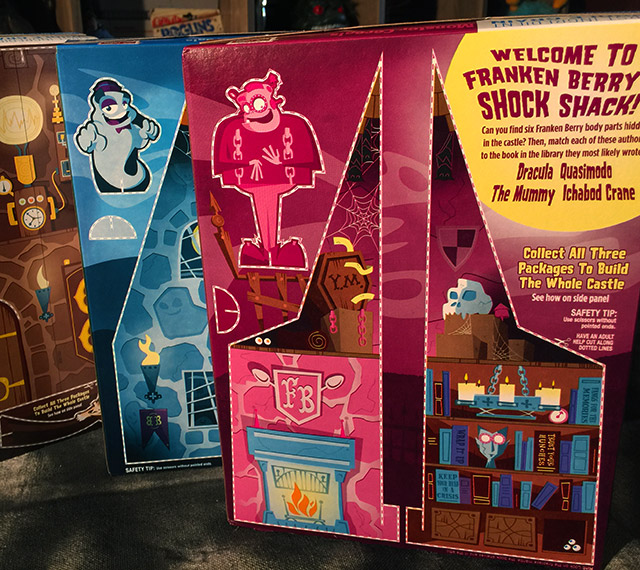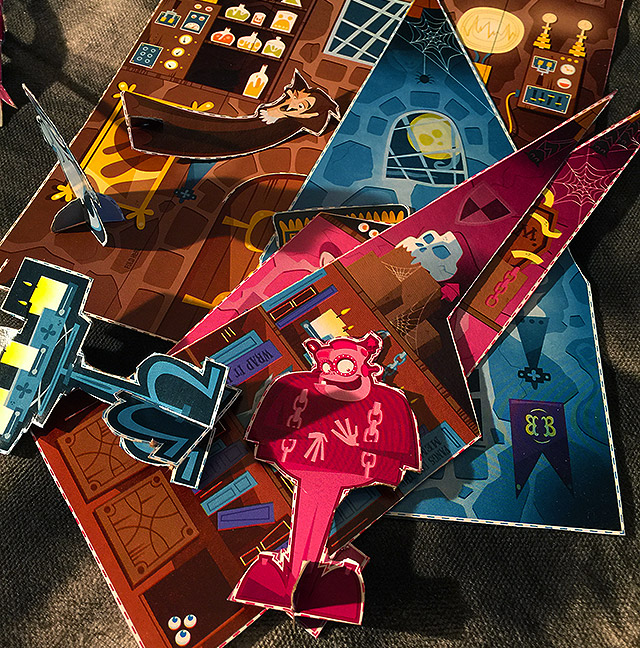 You'll need to buy all three boxes to complete the castle, but most of us do that anyway. (Besides, at $2.50 a box, they're pretty cheap.)
Assuming you do the entire thing in one sitting, get set for a full hour of frustrating scissor cuts and slipshod paper folds. I can only advise you to stay patient, because if you don't cut and fold these things precisely as directed, your castle's gonna look like some dark commentary about the ravages of earthquakes.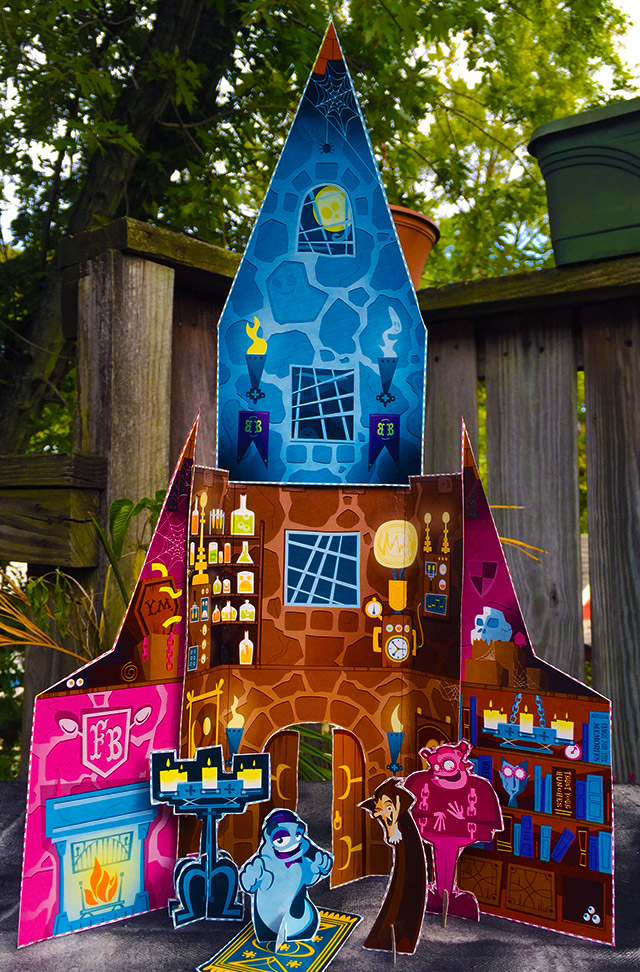 Upon completion, I leaned back in my chair and did the Griswold drumroll. This thing is beautiful! And HUGE!
While admitting that I used a bit of tape to reinforce the structure, it holds together well, and it's roughly 200 times cooler than you'd ever expect a castle forged from cereal box cardboard to be.
The art is gorgeous, and there are so many neat touches. (Note how Boo Berry fittingly haunts the attic, and how Franken Berry's presumed origins led to a spread of "mad scientist" equipment on the second floor. My God, there's even a coffin for Fruity Yummy Mummy! So cool!)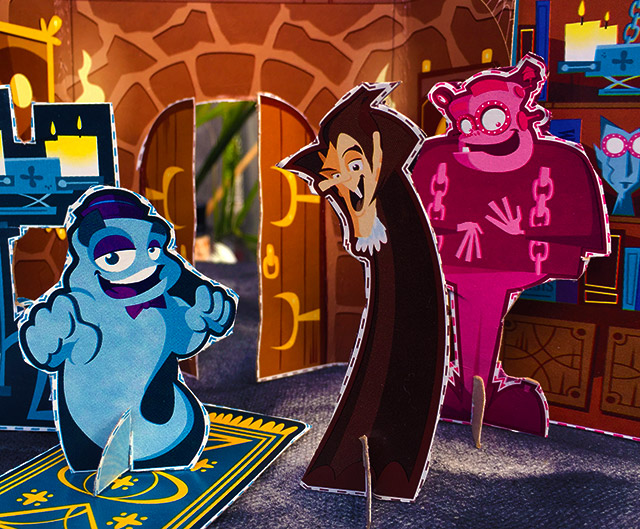 Best of all, you even get each mascot as a cutout figure. In terms of play value, it's like getting Castle Grayskull and three Masters of the Universe figures from a single store trip.
(Okay, that's a stretch… but not a big one.)
Kudos to General Mills for always finding new ways to keep their seasonal cereals essential. Like, are ANY of you REALLY gonna pass on this? A churchy haunted castle with tiny 2D monster figures? I'd wager that by the time October 31st rolls around, more of you will have one of these than a carved pumpkin. It's just that important!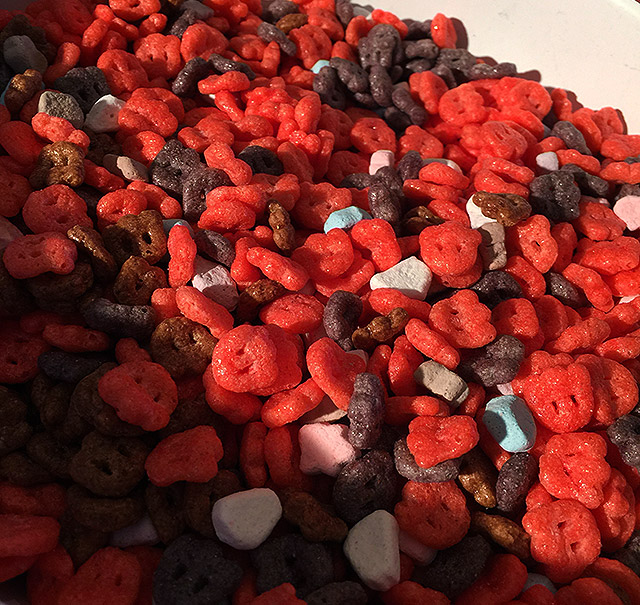 And hey, you get a bunch of goofy cereal out of the deal, too.
I like to mix them all together and treat it like mutant popcorn. I know I'm not alone in this.
Remember, you can only find the "castle" boxes at Target. (Well, you can also find them in stores that received them in error, because that seems to happen strangely often. But if you want to play it safe, stick with Target!)
PS: You can stay up to date with Dino Drac by liking it on Facebook or following me on Twitter!