Just want to alert you to two new features on Dino Drac.
First, musings about ten old soda cans, from Dr Slice to Jolt Cola. Second, the most gloriously complex TMNT Colorforms playset ever, featuring a two-level city and a little cardboard Tokka.
In celebration of these two features, here's a photo of Dino Drac, chewing through a can of Orange Crush, which for some reason is covered in Ninja Turtle Band-Aids.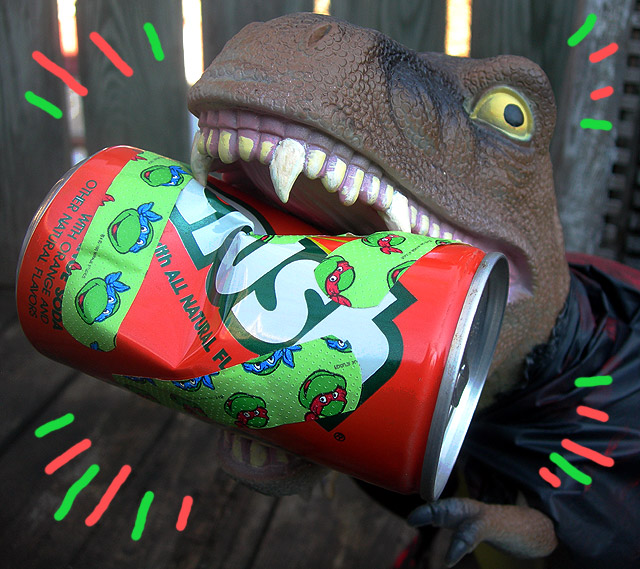 Also, one of my 2013 resolutions is to be more aggressive (obnoxious) about the site, so in addition for a plea for you to share articles when you think they're worth sharing, I'd also love to boost the site's Facebook likes and Twitter followers. (And, if you follow Dino Drac on either, you won't need posts like this to tell you when new things are published!)
I leave you in the hands of a random survey. In the comments, discuss your favorite and least favorite TV show finales. Series finales, not season finales. Due to the nature of this survey, assume the thread will be spoiler-filled.