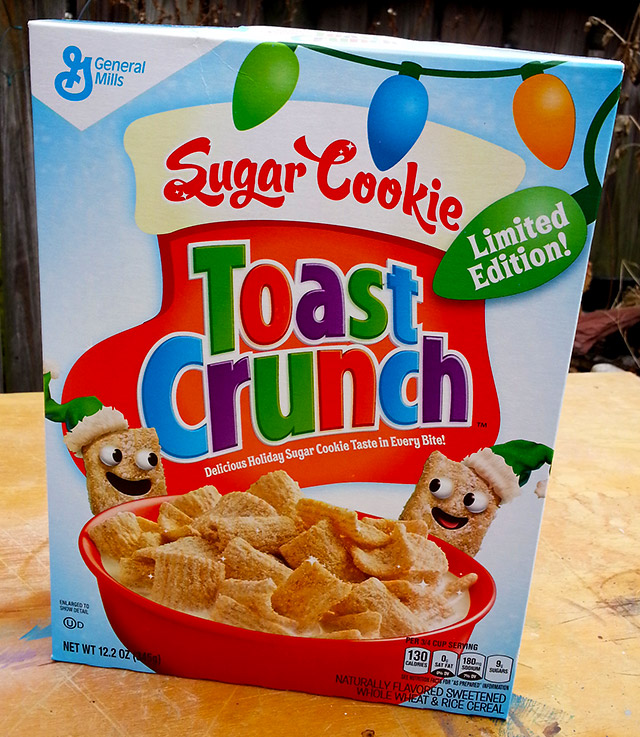 I know everyone's giddy over the return of French Toast Crunch, but don't forget about this one!
Sugar Cookie Toast Crunch is the second of General Mills's two new holiday-themed cereals. I covered Holiday Sprinkles Cookie Crisp a few weeks ago, and as great as it was, I think this stuff is even better.
Christmas decorations are my warm blanket, and this box hits so many of the best bullets. The icy background and oddly horizontal stocking are great, but I'm especially loving those old school "big bulbs." The ones that you weren't supposed to use inside, but did, because Christmas trees wearing those kinds of bulbs matched your living room's illumination to that of a smoky cocktail bar.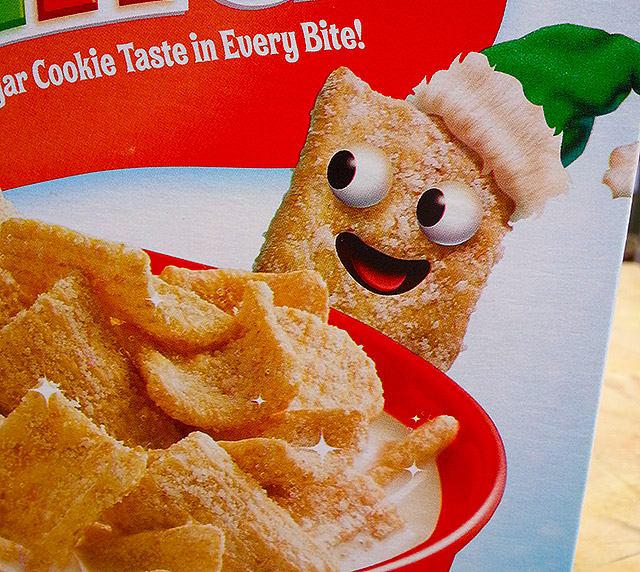 Oh, and check out the mascots! Anthropomorphized cereal squares, dressed like elves. Yes!
It's too bad that Saturday morning cartoons went kaput, because these guys are just begging to become a fancy cartoon. I see them as helium-voiced do-gooders who'd teach kids right from wrong. Most of them would have names like "Toasty" and "Crunchy," but then there'd be one named "Pete," who'd wear a reverse-color hat and too often speak out of turn.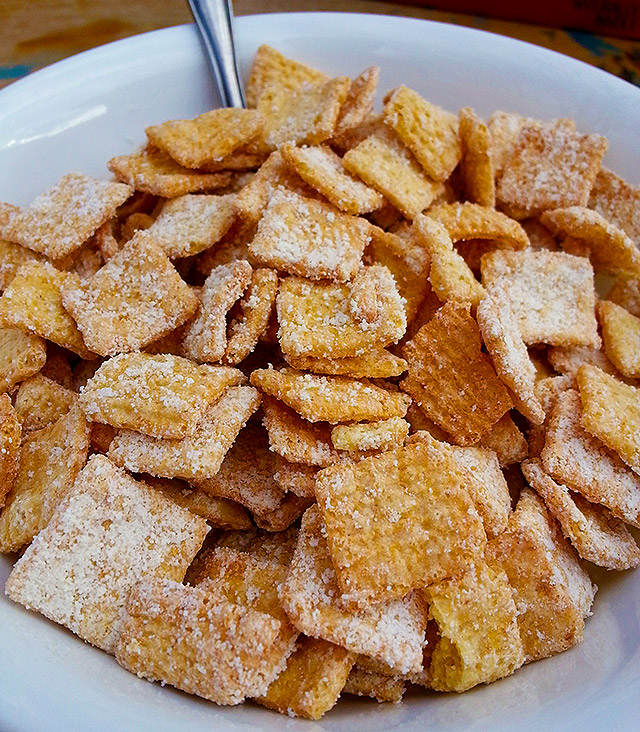 They smell like sickly sweet sugar cookies, and that's pretty much what they taste like. Many pieces only have a sprinkle, but you'll frequently find squares with so much sugar cookie dust that they practically demand you to suck them individually, like palate-scraping cough drops. I've actually been doing that while writing this, and so my current blogging execution rate is at about two words per minute.
(Seriously, they're good. I know these seasonal cereals have a reputation for being all sizzle and no steak, but this is a rare case where future nostalgists are going to pine more for the taste than the ambiance.)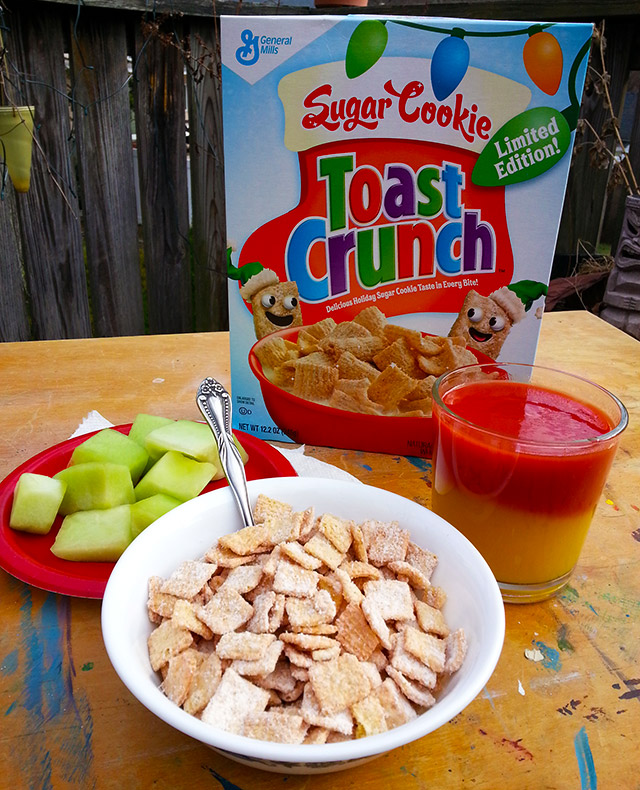 Sugar Cookie Toast Crunch is part of balanced breakfast, which I assume also includes chopped honeydew and a glass of pineapple/tomato juice, neatly divided as if by magic. And no milk. And you have to eat it outside.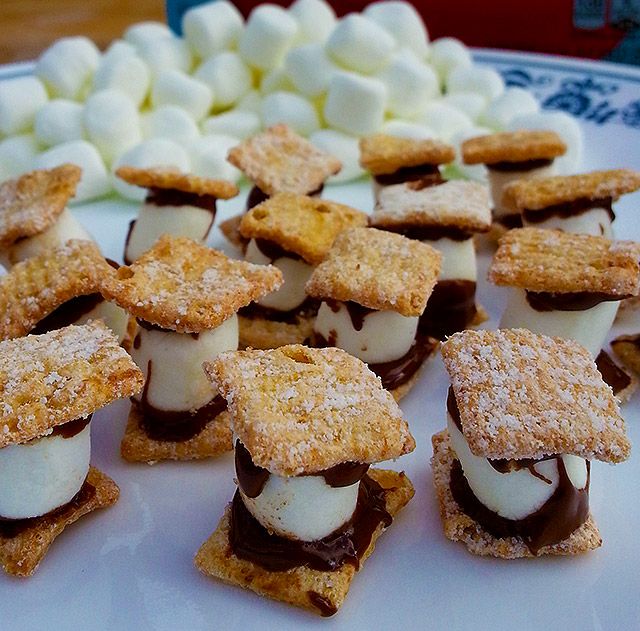 The cereal inspired me to get creative, so I'm proud to present my completely original recipe for Sugar Cookie Toast Crunch S'mores:
1. Melt some chocolate.
2. Dip both ends of a tiny marshmallow into the chocolate.
3. Sandwich the marshmallow between two pieces of Sugar Cookie Toast Crunch cereal.
4. Rinse and repeat Steps 1-3 around 40 times.
5. Allow to cool and harden, or serve chilled.
They're ridiculously tasty. You'll feel like you invaded a gnome family's Christmas dinner and ate all of the good stuff despite their protests.
As much as it hurts to say it, the holidays are almost here. There isn't a lot of time left to grab at the many trivial blessings that make this season great. If you've been lax, buy a box of Sugar Cookie Toast Crunch. As soon as you open it, cardinals will chirp and the air will grow crisper. Not bad for a couple of bucks and a trip to Target.