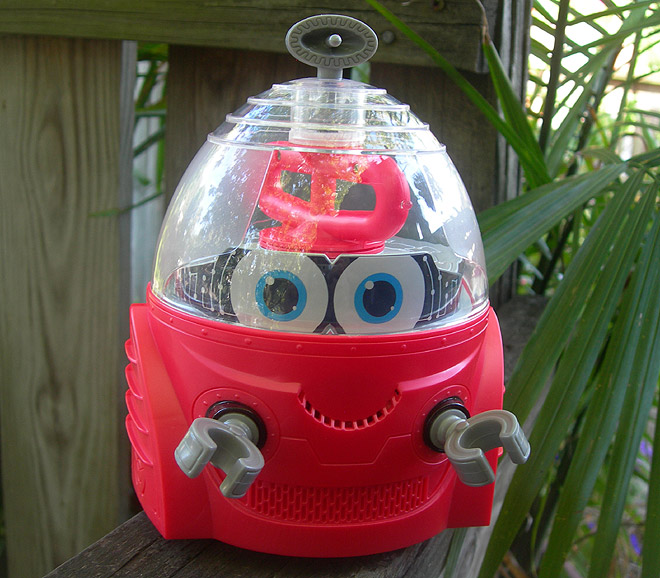 At one of those random discount stores, there he was. Buried deep in a pile a Nissin Cup Noodles in flavors that haven't existed since 1998, there he was. I've named him Kid Galaxy. He is a wonderful wadio-controlled wobot.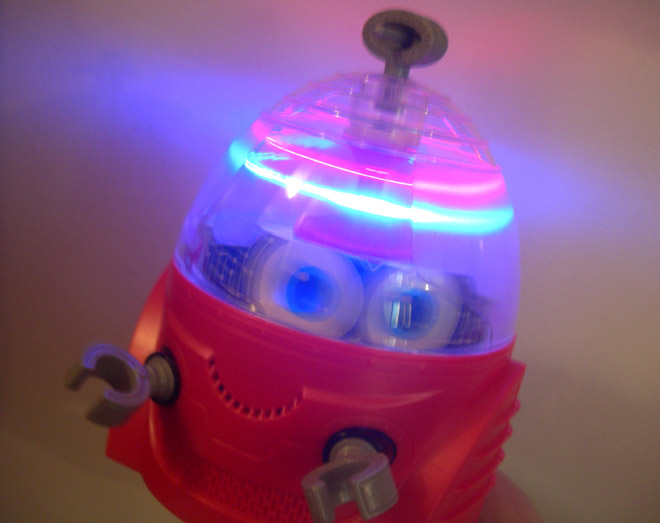 Presented as an easy-to-operate doodad for only the youngest of tykes, I can't see how such a terrific robot could have any sort of age restriction. He was twenty bucks, and even if a generic robot hidden in a discount outlet should've cost less, I won't complain. He's cute, he makes robot noises, and he lights up like a cop car.
Get the full scoop in exactly eight minutes:
Alternate link for YouTube people: Click here!
This is my favorite frivolous purchase in a good long while. Even the cats have accepted him. Kid Galaxy rules.