Imagine a costume that gave you two extra heads, gold skin and a bib with the planet Saturn on it, for one low price. It sounds impossible, but in 1983, it happened.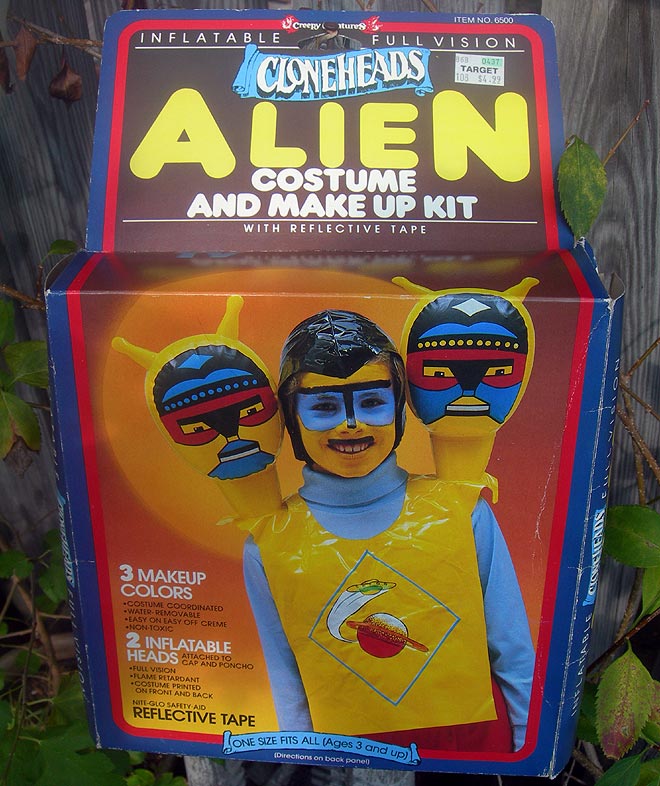 Distributed by Spearhead Industries, the Cloneheads collection was a series of inflatable Halloween costumes that, among other things, gave you two more heads. Spearhead wasn't the first to do this gimmick, and they were far from the last, but their Cloneheads series mixed a great vintage feel with such a generic charm that, at least for today, it's my favorite thing in the whole wide world.
Tomorrow, it'll probably be those Candy Corn Oreos. Yeah, I heard.
A demonstration:
My "Alien" set is pretty rocking, what with its extraterrestrial robot heads and Saturn smock. Still, when I look back at the other Cloneheads sets, I can't say that it would've been my top pick.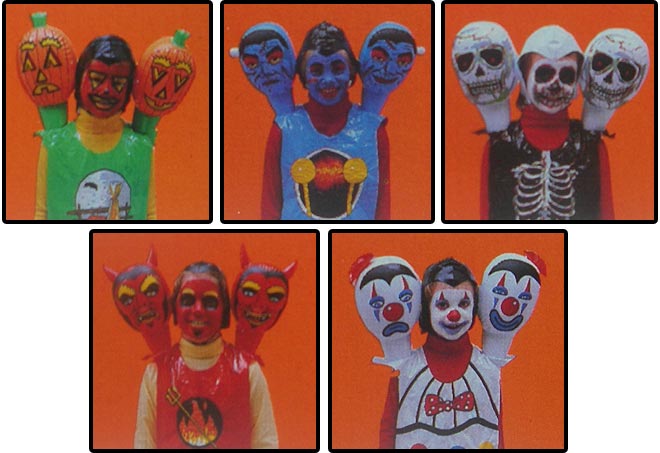 Actually, I have no idea what my top pick should be. They're all awesome. Every last one, except the clowns.  If I'm imagining myself as a six-year-old, I know I'd go for the skeletons, but as an old man, I see so much more absurdist delight in those blue-headed Frankensteins.
The really incredible thing is how well they work. Easy to inflate, easy to put on, and even after nearly three decades, the makeup still applied just fine. Since I'm forcing a six minute video on you, I'm going to hold back on the textual love confessions. But just know that I could go on for another sixty paragraphs and still have more great things to say about Cloneheads.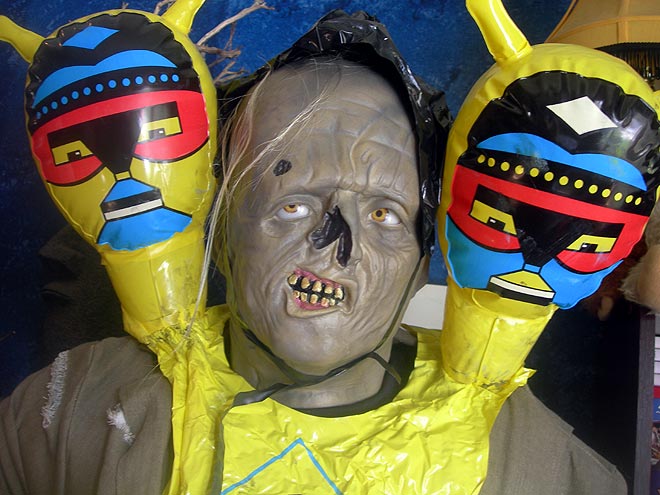 Can you believe that it's only September 7th? Oh, Halloween. Don't go changin'.