Amazing Stories: "Mirror, Mirror" Episode Review.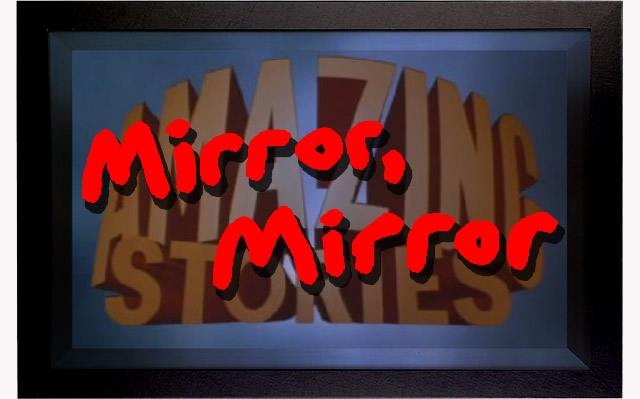 Amazing Stories
"Mirror, Mirror"
Airdate: March 9th, 1986
I've professed my love for Amazing Stories in the past, but our recent survey about spooky things inspired me to do it one more time.
Because what I'm about to show you really messed me up.
First, some background. Amazing Stories was an anthology series that ran for two seasons beginning in 1985. Created by Stephen Spielberg, it was in the vein of The Twilight Zone and Alfred Hitchcock Presents, albeit without the "mandatory" slant on scares.
Airing Sunday nights on NBC, it was presented as a really big deal for a while. In contrast to shows like it, Amazing Stories didn't aim for a niche market: The episodes were positioned more like top shelf made-for-television movies, often boosted by famous actors and directors.
Though a critical success, the series was never a hit. In retrospect, of course it wasn't. When firing on all cylinders, Amazing Stories was just as impossibly weird as Tales from the Darkside, Tales from the Crypt and all of the other "black" shows that simply weren't made to have a universal appeal.
I was seven-years-old when the series caught my interest, and man, I bought the hype. I'll admit to being choosy with which episodes I watched (Amazing Stories had some duds), but when I was interested, I was really interested. The right episodes turned Sunday nights into huge events, and I can remember watching this show just as clearly as I can remember going to see that era's biggest movies.
Go on, check out that intro. Tell me it doesn't amp you up. It's confusing, brilliant, adventurous and creepy, and when Amazing Stories was on its game, that's exactly how I'd describe it.
My all-time favorite episode was Go to the Head of the Class, starring Christopher Lloyd as a psychotic schoolteacher who managed to torment his students even after he literally lost his head. My second favorite episode was Brad Bird's Family Dog, an animated short that hasn't aged well, but once made me laugh harder than anything else in the world.
Today, we're taking a look at my third favorite episode. Mirror, Mirror.
Course, qualifying this as my favorite anything feels strange. As much as I appreciate it today, this episode spooked me to death as a child. It really, really freaked me out. It was as scary as anything I'd seen on television by that point. Its story and "villain" stayed in my brain and haunted me for weeks, if not months.
In fact, until Tuesday night, I'd only seen Mirror, Mirror once, on its original airdate. I've written bits and pieces about the episode over the years, but they were all based on memory alone. When I finally sat down to watch it again, I expected to find that I'd misremembered certain things. Nope, it was exactly as I'd remembered. We're going back around 25 years, here. For Mirror, Mirror to have made that strong of an impression, you can just imagine how much it messed me up.
Before I walk you through the terrifying tale, just one final note. Mirror, Mirror was directed by Martin Scorsese!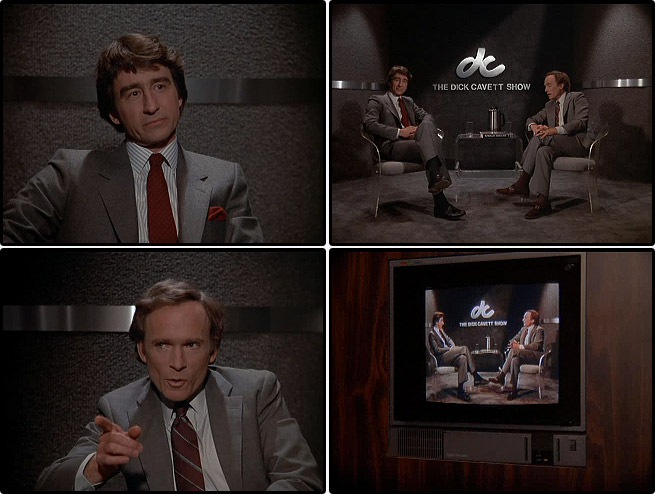 Sam Waterston plays Jordan Manmoth, a successful horror novelist who's pretty ambivalent about his chosen genre. We learn that the monsters and mayhem he writes about don't really scare him, by way of an interview with Dick Cavett. Who I'm just now realizing looks very much like Robocop-era Peter Weller.
(Waterston, by the way, is a big reason why I root for The Newsroom.)
The setup is obvious and familiar: Dispassionate, smarmy horror writer thinks he's above being frightened. Well just you wait, Jordan Manmoth. You will get your comeuppance for falsely advertising yourself as a man slash moth.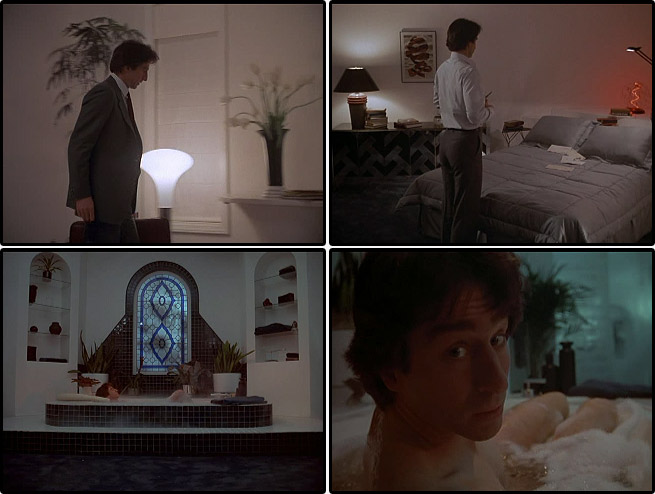 Returning home from the interview, we get several glimpses of one of my favorite TV "tropes," if I can call it that: The 1980s Rich Guy House. They're always great and they never make sense. Jordan's house is full of hoity-toity bric-a-brac, but then the set dresser went and ruined it with one of those $30 neon plasma balls that anyone could've bought from Spencer's.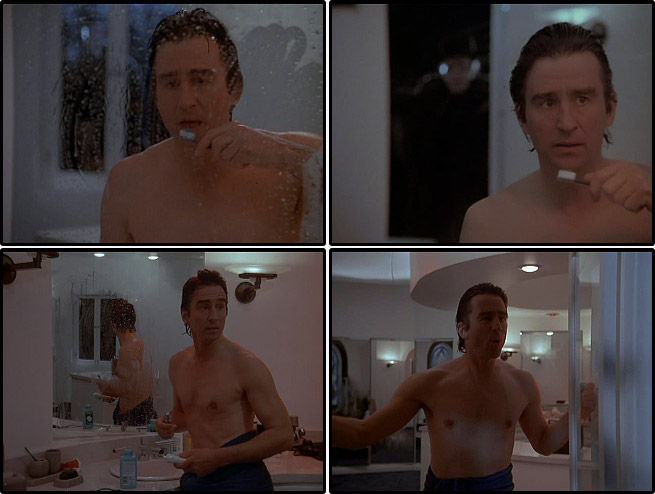 One great thing about Mirror, Mirror is that it wastes no time. We're only a few minutes in, and the scares are already coming.
While tending to his teeth, Jordan sees an intruder in his mirror's reflection. When he turns around, nobody's there. Rinse and repeat a few times. Jordan ultimately yells out the window, believing that the would-be intruder is only a young, harmless fan that he'd earlier shooed off. Evidently, Jordan has poor vision, because whatever was in that mirror was obviously no kid, but rather some kind of death demon.
But hey, maybe Jordan was just tired. Maybe his eyes were playing tricks on him. What do you think?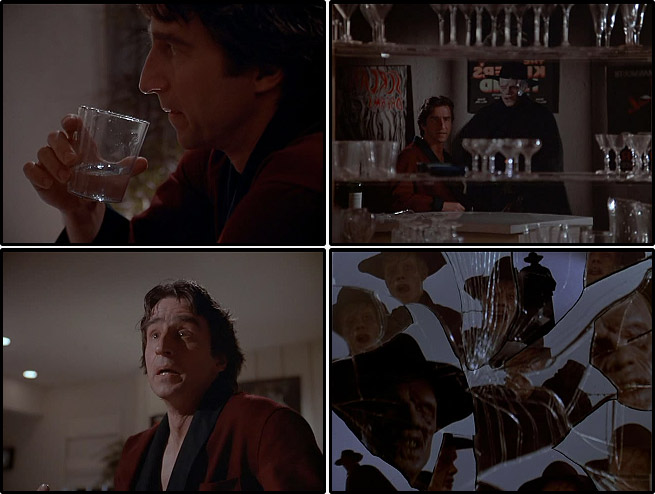 If you guessed, "nahhh, I think we're going to see the Wacky Demon Guy again," congratulations! In a killer scene, Jordan tries to drown the moment with some vodka, only to see the monster in another mirror. This time, he's much closer, and appears to be wielding some form of choking device. Piano wire, maybe?
The problem with doing a "screencap recap" is that I rob you of all sense of suspense. Make no mistake, this shit was SCARY. Jordan hurls a bottle, shattering the mirror into dozens of shards that each show his supernatural stalker. Come on, look at this: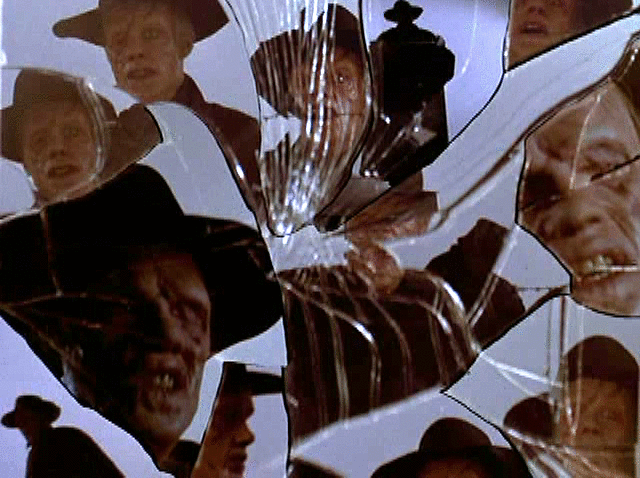 Now picture me as an innocent seven-year-old, watching that. Amazing Stories was never the basis for "family night" in my house, so I saw this stuff alone. Huge mistake. As hollow as the "it's only make believe" speech often rung, this was one time when I could've freakin' used it.
And hey, here's a challenge: If you can stand the sight of him, stare at that demon for a while. See if you can figure out who played him.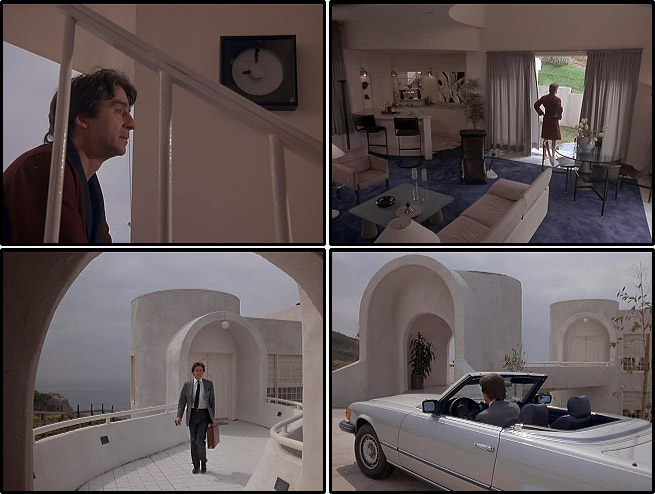 After more of the same, Jordan falls asleep on his staircase. The next morning, all seems serene. There's broken glass everywhere, but Jordan's willing to write the previous night off as just "one of those things."
So he gets dressed and heads off to work, cautious but not nuts. Of course, vital parts are left out of this sequence, because I don't know how Jordan showered, got dressed, fixed his hair and DROVE TO WORK without even once looking into a mirror. If anyone's self-worth is linked to their number of IMDB plot oversight submissions, have at it.
Also, the outside of Jordan's house looks like the Lars homestead from Star Wars. A little.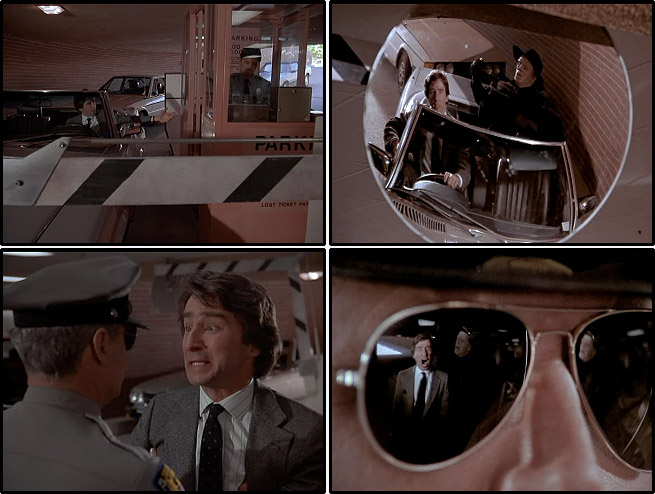 Okay, now this is one of the scenes that SERIOUSLY screwed me up. Jordan arrives at work, and once again catches a glimpse of the monster. (This time, the monster is literally right behind him, ready to strangle.) Jordan flips and attracts security attention, and as he tries to explain the unexplainable, he sees the monster again – in the reflection of a security guard's sunglasses!
AWESOME.
Awesome, and SCARY. And it only gets worse from here. The monster (or "phantom," as he's more officially titled) was obviously a heavy sight for a little kid, but what really set me off was the idea that monsters could appear from nowhere, in any reflective surface. This episode made me terrified of mirrors, windows, turned-off televisions… you name it. By the time I got over it, I'd forgotten what I looked like.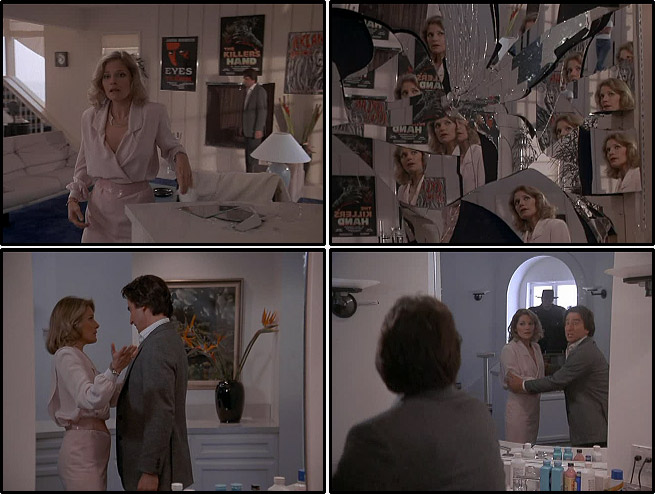 After spending a night in jail (demon or not, you just can't slap the sunglasses off of a security guard), Jordan's ex-wife tries to help out. Karen doesn't believe his story, obviously, and chalks everything up to Jordan being sick and/or exhausted. Coaxing him into the house with affirmations that there's nothing in the mirrors, Jordan takes a hope shot and looks up… and see the damn thing AGAIN.
Relentless! I love that this episode was so RELENTLESS! None of that "everything's okay but duh we're just building to that big final scare" bullshit. Here, the scares never stop. LOVE that.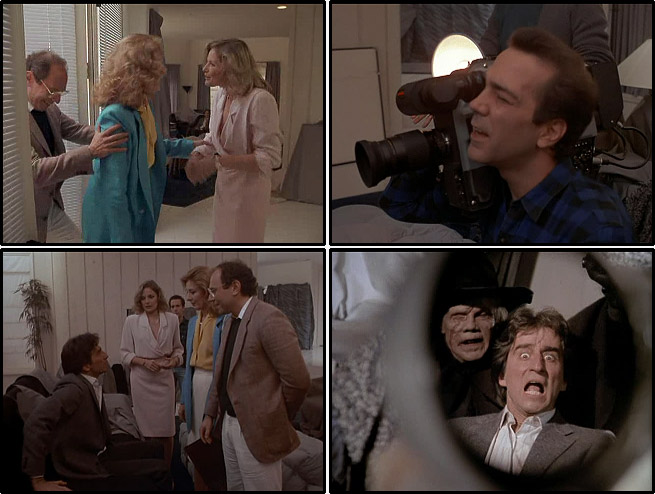 After settling Jordan down, Karen's surprised when a TV production crew busts into the house with cameras and lighting equipment in tow. Turns out, Jordan had previously signed on for an interview segment. The crew won't take no for an answer, because an interview with a horror novelist is apparently the story of a century.
And yup, you guessed it: Jordan sees the monster in the reflection of the camera lens, and freaks out again. At least, I'm pretty sure it was the camera lens. It was kind of a vague shot. I could go back and check, but the beauty of 1500-word reviews of obscure TV episodes is that nobody will ever know or care if I had the facts straight.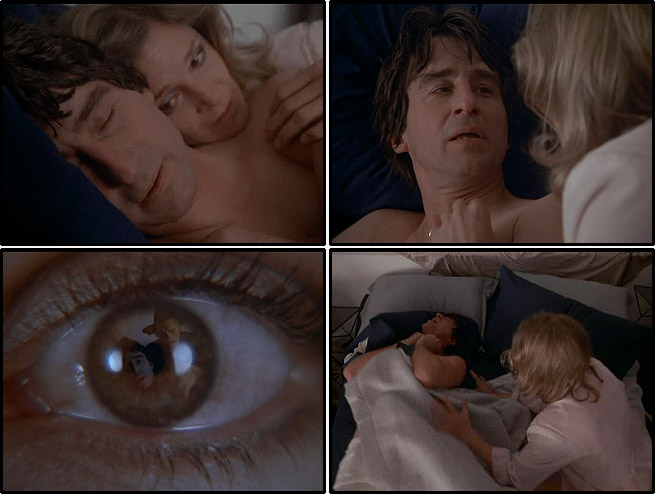 And now it's game time.
In the final moments, Jordan and Karen rekindle their love. We know this because they say it, but also because of the romantic music.
Just when things seem as safe as they've been in the entire episode, Jordan sees Mr. X… in the REFLECTION OF KAREN'S EYE. Oh God, that is SO GREAT. I'm sure they ripped it off from somewhere, but that is still SO GREAT.
This time, the monster is close enough to snatch Jordan with his piano wire or chain or whatever, and despite existing in another dimension, the effects are quite real. Jordan writhes in agony, and Karen watches on helplessly as something even WORSE happens.
Jordan becomes the monster.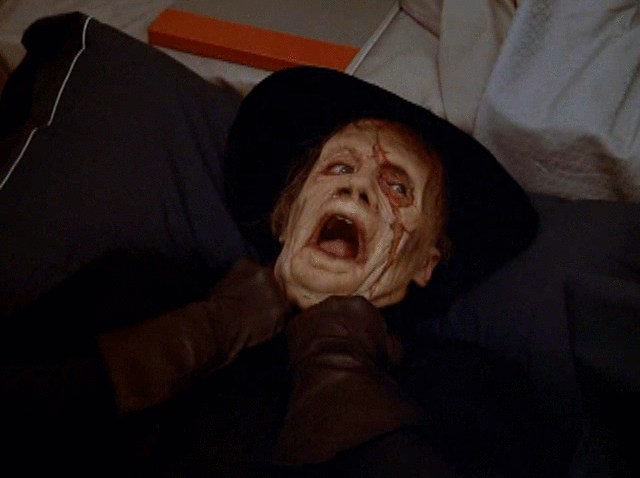 WHAT.
WHAT.
WHAT!!!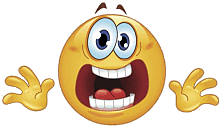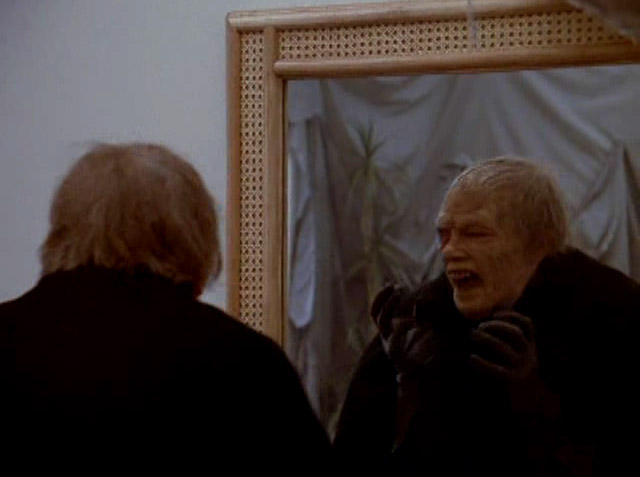 I didn't get it then, and I don't get it now. But I'm not sure I WANT to get it, because it's just so much scarier when it makes no sense. As Jordan screeches in horror at what he's become, we get our first clear-as-day glimpse of the phantom. That was some killer costuming. Like Darkman mixed with Pruneface mixed with The Undertaker.
We will call him… Dark Underprune.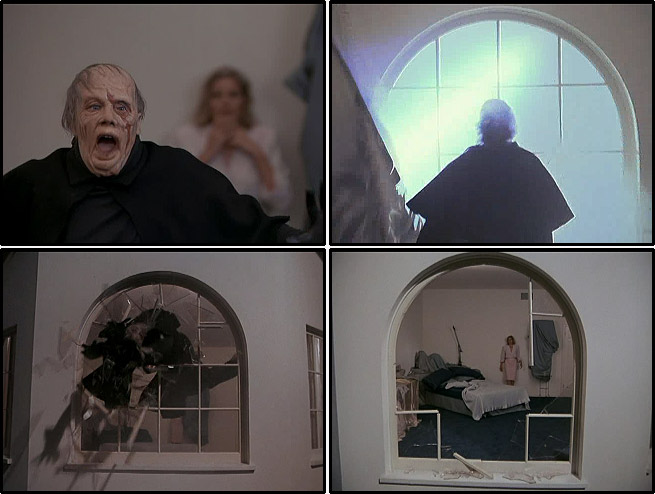 Unwilling to spend the rest of his life looking like this, Dark Underprune leaps through the window in an apparent suicide. We'll never know for sure, as the episode fades to black a moment later. Still, judging by the angle of his leap, I'm thinking suicide. He would've looked a bit more rascally if the intention was to go hide in the sewers and become "that" guy.
I'm horrible with subtext. If there was a deeper meaning to this, I didn't catch it. I can't find much in the episode that would lead to a "the monster is me" reveal, but the thing is, even if it those clues were there, I saw this when I was seven. I wouldn't have gotten it anyway. I took it literally, and it was way worse literally.
At the time, I'm sure I regretted watching Mirror, Mirror. This kind of stuff can be exhilarating, but there are limits. Whatever "roller coaster emotions" I got certainly weren't worth the weeks of treating mirrors like Medusa.
At least, that's what I probably thought at the time. Looking back, I have such enormous love for the harmless things that scared me to pieces. I can see how they made life more interesting, however temporarily. If fear couldn't be fun, things like this wouldn't exist.
If you'd like to see Mirror, Mirror, the first season of Amazing Stories is available on DVD. (I prefer the second season, but if you want to see a guy turn into Undead Zorro, this is the only way.)
Oh, and about Undead Zorro. Want to know who played him?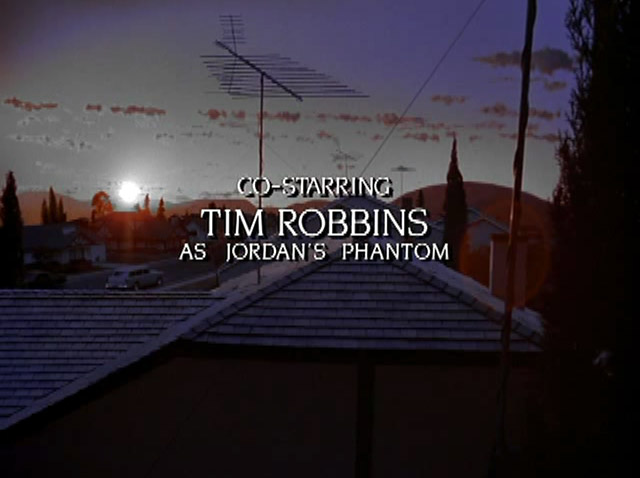 Yup, Tim Robbins. And not just some random guy who happened to be named Tim Robbins, either. The REAL Tim Robbins. I'd call it a quirky cameo, but Robbins hadn't achieved much stardom by '86. The funny thing is that once you know he played him, you can totally see him in there.
Now here's a multimedia section.
Because this review just wasn't long enough.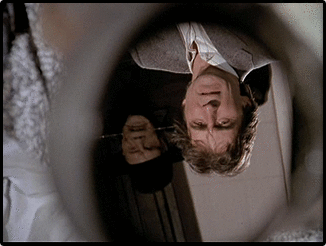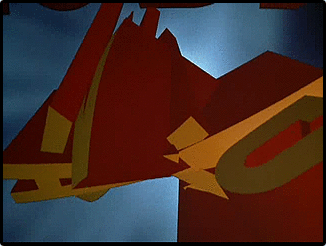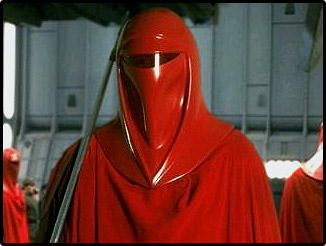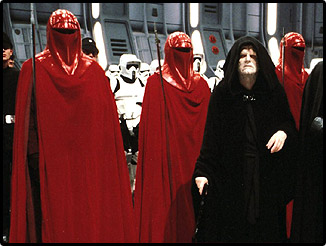 Since I mentioned the Lars homestead earlier, I do not feel that the Emperor's Royal Guards are out of place. I heart those dudes with a love that is as red as they are.