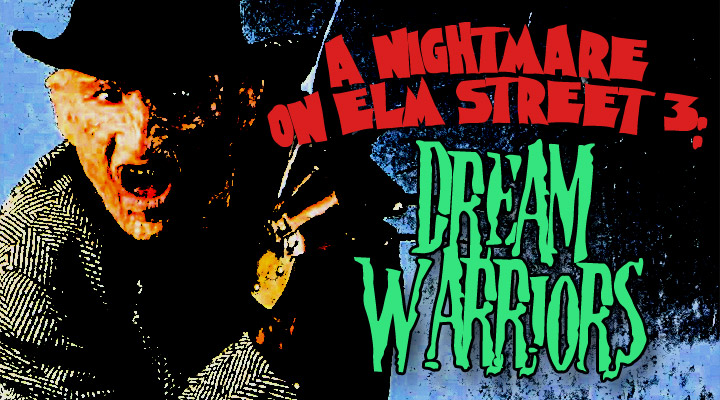 A Nightmare on Elm Street 3: Dream Warriors.
A Nightmare on Elm Street 3: Dream Warriors
PAGE 1 | PAGE 2
Though Dream Warriors debuted in 1987, I didn't see it until 1990. Or was that 1989? One of the two.
The WPIX network ("Channel 11," as I knew it) was running their semi-annual Shocktober event. They'd assembled an absolutely killer batch of horror movies, which aired at scattered times all throughout the month. I wasn't a horror fan by that point, but hey, I didn't have cable in my bedroom, and these movies were often the only interesting things on. Besides, spooky shit on television made otherwise boring nights interesting.
Dream Warriors was part of the lineup, and I can still distinctly recall watching it, late at night, all alone on my weird "high bed but not really a bunk bed" thing. It absolutely fascinated me. It was scary, funny, weird, charming, sexy and mean, all at once. It'd take me several more years to really "get" horror, but on that long ago October night, the seed was firmly planted.
A Nightmare on Elm Street 3: Dream Warriors is still one of my favorite horror movies ever.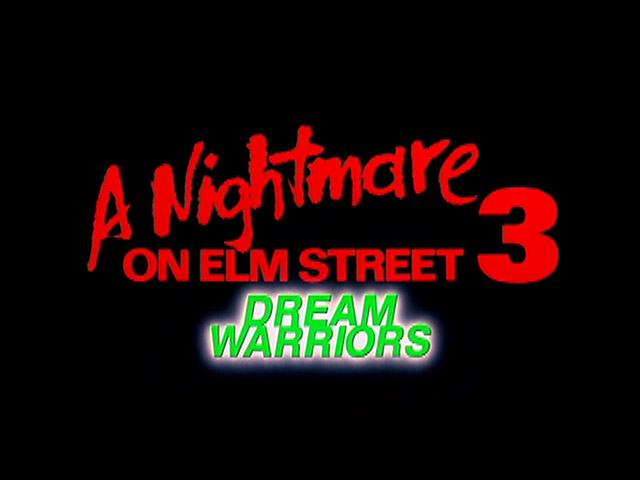 I've seen it a hundred times since then, and it's never gotten old. It's one of the fan favorites for sure, but I'd even argue that it was the franchise's most important entry. After the critically slaughtered but still successful second film, Wes Craven returned to his baby and devised what he considered the "final" Freddy movie. And he went for broke, even if it took seventeen shelved concepts and the death of four elephants to end up with what we got.
Not to discount the original film, but I think Dream Warriors is the one that gave the series its best and most cherished flavor. It's the one where Freddy is scary, funny and never too much of either of those things. It's the one that "locked the canon" and turned elements into series trademarks. It's the one that mixed "hope" with "horror" so incredibly well.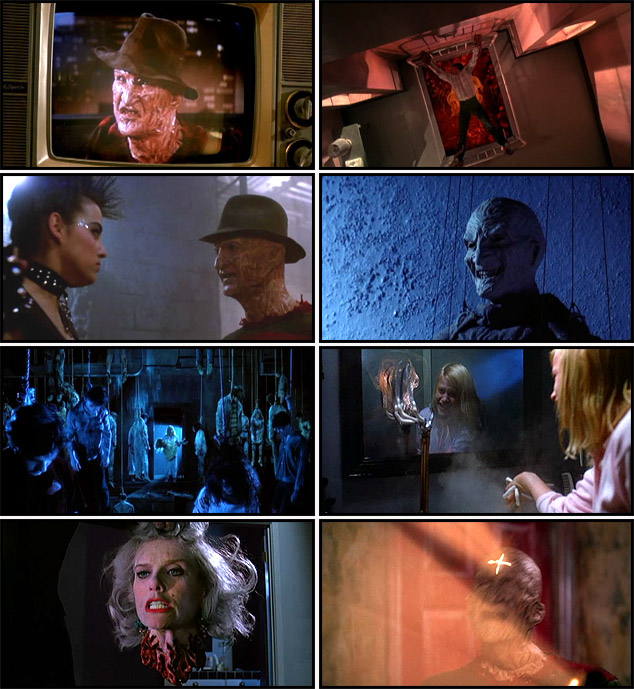 It's also just a fucked up Freddy Krueger movie, if that's your idea of fun. There are creative deaths, crazy effects, great one-liners, and at least one instance of an ex-junkie's track marks morphing into squeaking little mouths.
I've occasionally been asked to help people pick movies for horror movie marathons. Dream Warriors is always on my list. One neat thing about it is that it's such a gateway drug. So long as you aren't inherently averse to horror movies, you definitely don't need to be a fanatic to love this movie. Moreover, this is the kind of movie that turns you into a fanatic.
Below are ten reasons to see Dream Warriors. More truthfully, they're my ten favorite things *about* Dream Warriors. Since something cool happens every other minute in this movie, other fans might have completely different lists. Oh well. Let them spend twenty hours grabbing images and making sure they're not too dark.
Put your feet up. This is gonna take a while.


Patricia Arquette plays Kristen Parker, a brooding blonde plagued by terrible nightmares starring you-know-who. As we'd learn later in the film, Kristen wasn't the only one having bad dreams.
During the film's opening scene, Kristen struggles to stay awake on a mix of Coke and instant coffee. To keep focused, she builds a wackadoo house out of paper mache and popsicle sticks. Oblivious to what she's doing, it's of course a scale model of Freddy Krueger's house – the one that was so important in the previous films.
It's freakin' awesome.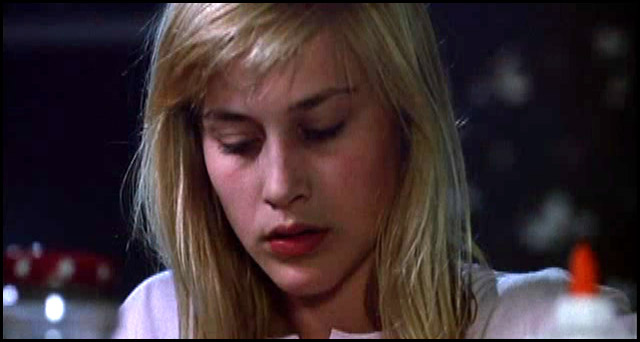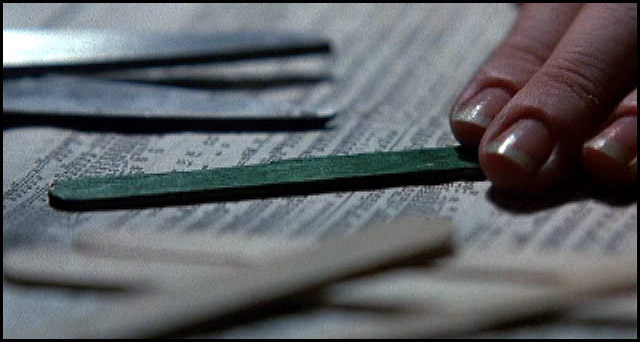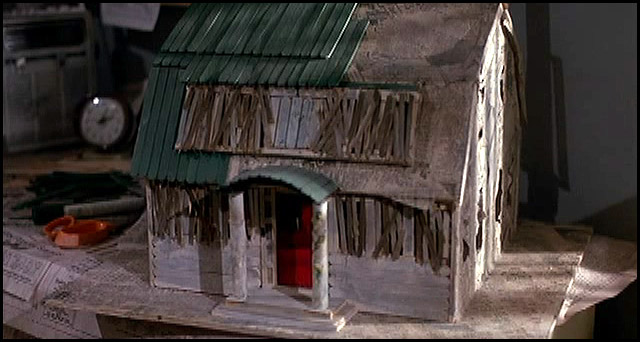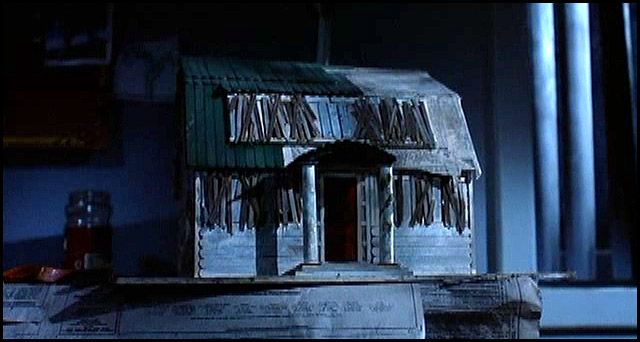 The "dollhouse" ends up playing a bigger role in the film, acting as an ill-defined portal to Freddy's nightmare universe. Maybe I'm overstating things, but no matter. Its role in the movie isn't why I'm including it. That house inspired me, and still inspires me, to make crazy things out of sticks and stones. Given the amount of custom jobs seen online, I know I'm not alone.
I love how she used darkened popsicle sticks to board up the windows. That's so boss. If this is what the marriage of Coke and Maxwell House can bring, I have a new vice.


Dream Warriors has a lot of characters. Ensembles are typical in horror flicks (to meet the kill quotas, I guess), but the great thing about Dream Warriors is that you actually care about so many of them. The film features my favorite characters in any Elm Street movie, by far.
Aside from the returning Heather Langenkamp (who even managed to dig up "dad" John Saxon), the kids in this movie cannot be counted as mere "fodder." Well, I guess a few of them could, but everyone still got a personality, a quirk, or at least some psychological mountain to climb.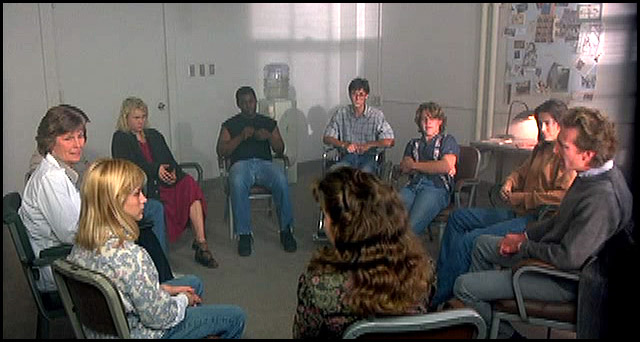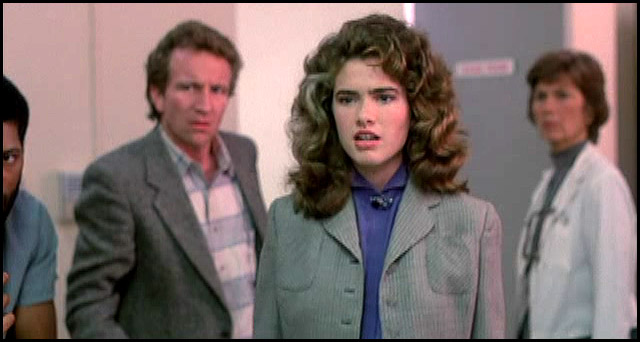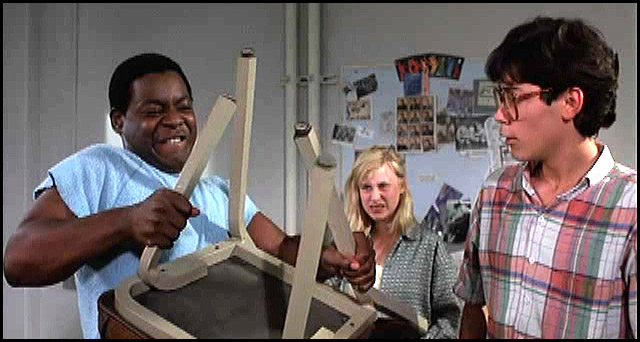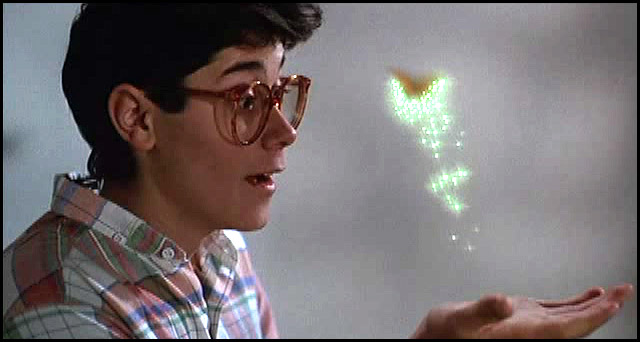 The bulk of the film is set in the Westin Hills Asylum, where the young patients are totally misunderstood by their caretakers. Only after Krueger expert Nancy Thompson arrives do the kids start to feel like someone might actually get it.
They eventually figure out how to battle Freddy as a team in their dreams, but more importantly, each discovers their special "dream power." That's where the film's title comes from. These kids ain't going down without a fight.
One guy becomes super strong. Another can perform magic tricks. Kristen, for her part, is suddenly great at gymnastics. It's a terrific twist, and it paved way for some of my favorite moments in the movie. More on that later.


Freddy takes many forms over the course of the Elm Street movies. It's one of the hallmarks of the series. In Dream Warriors, his most impressive disguise is that of an enormous, slimy snake.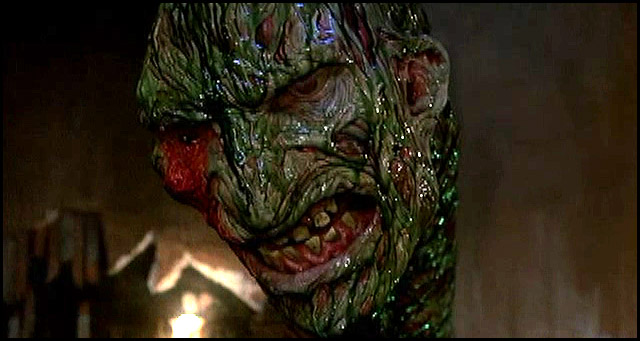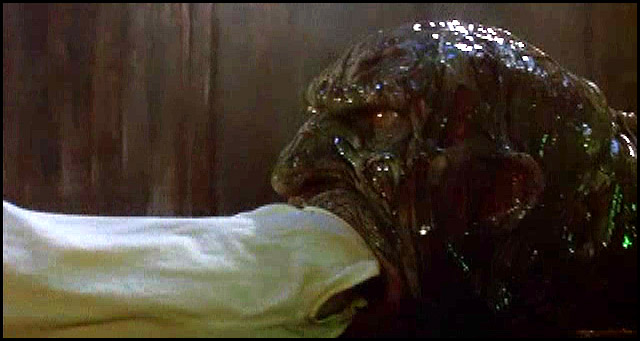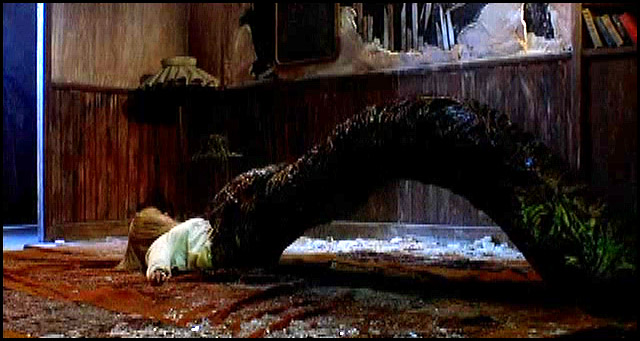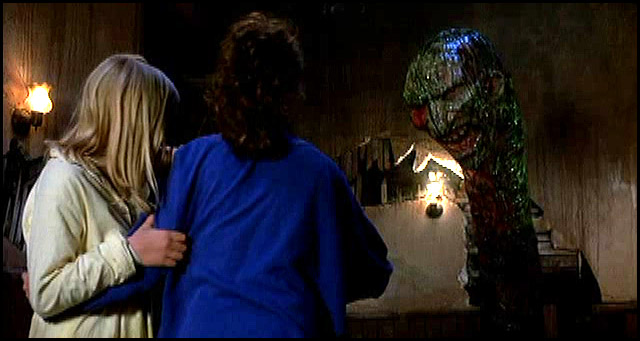 If you think it looks a bit like a giant penis, the production team agreed with you. The snake was actually slathered in green goo as a last minute effort to make it seem a bit less phallic. (Originally, it was to appear in Freddy's usual pinkish color.)
It's amazing where the line between good and bad taste lies with these movies. Ripping out a guy's guts and using them as puppet strings to lead him on a suicidal plunge? A-okay. But a monster snake that looks a tad dickish? That needs consideration.
Now would be a good time to mention that Patricia Arquette was an excellent screamer. Holy cow, was she ever. Keep the remote handy when you watch Dream Warriors, because there will come a point where you need to turn that shit down. Basically, the system works like this:
Dokken: Volume up.
Arquette screams: Volume down.
Kincaid says anything: Volume way up; rewind and repeat five or six times.
Arquette screams again: Volume down.


Philip never got to be a Dream Warrior; he died too quickly. It was brilliant in a way. Philip was positioned as a fairly major character, so when his death happened early, it was pretty surprising.
…and while I don't want to leave myself open to grief from Elm Street fans with their own opinions, it's at least one of the most iconic deaths of the entire series. Philip was an expert puppet maker, and since Freddy's game is to use everything about you against you, it only made sense that he'd invade Philip's dreams and turn him into a gory marionette: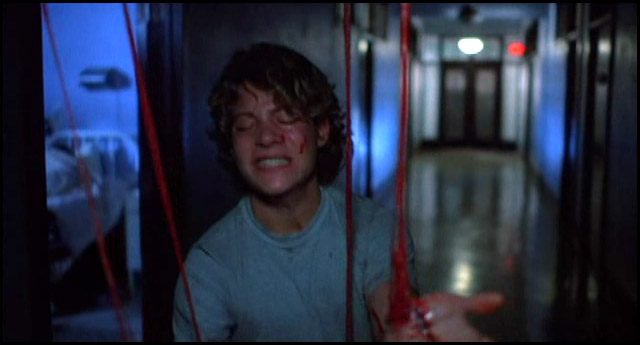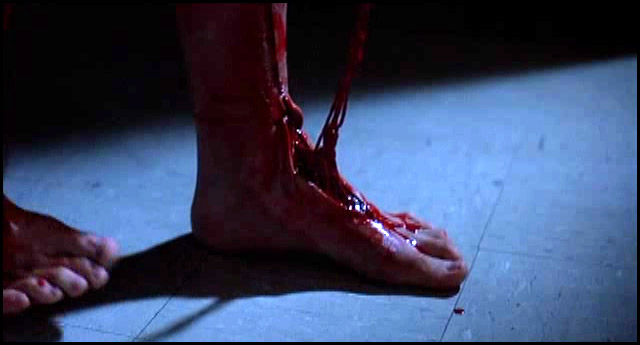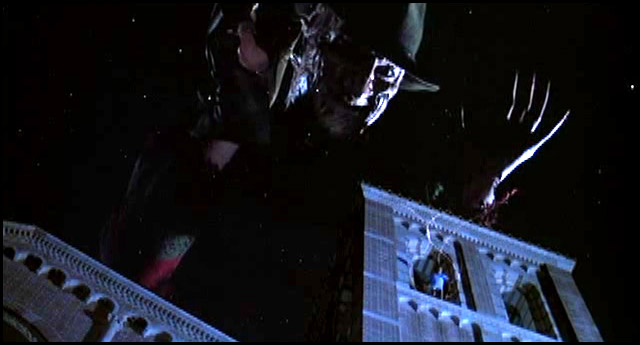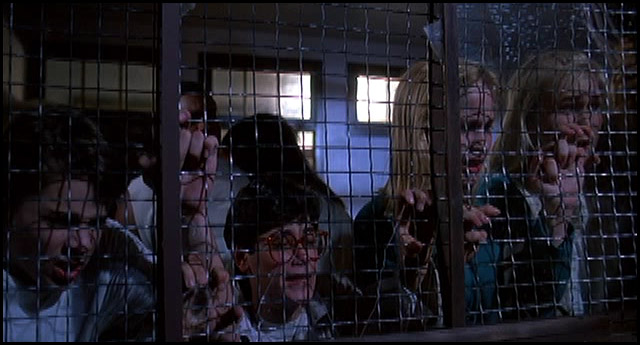 The rest of the kids watch in horror as Philip – seemingly under his own power – crawls outside a high window and plunges to his death. Of course, in his dream, he has no choice. Freddy turns his own meaty tendons into puppet strings, walking him through the asylum and ultimately to his "suicidal" plunge. (The image of "giant cosmic Freddy," high in the sky, became so remembered that it was even seen during a "catch-up montage" in Freddy vs. Jason, around fifteen years later.)
When I first saw Dream Warriors on WPIX all those years ago, it was edited for content. The nurse's nipples were out, as was the scene where Wildly Ineffective John Saxon got impaled at the junkyard. But they somehow didn't do much editing to this scene, because I distinctly remember being so grossed out by that "foot shot." It wasn't Freddy as his absolute meanest, but it was up there.


Speaking of famous death scenes, of course I was going to include this one. Jennifer is another patient, who dreams of Hollywood stardom. After Philip's death, she becomes more afraid of sleep than ever. Attempting to stay awake by watching The Dick Cavett Show, she's shocked when the host morphs into Freddy and takes a swing at Zsa Zsa Gabor! Yes! That alone was greater than great, but it got even better: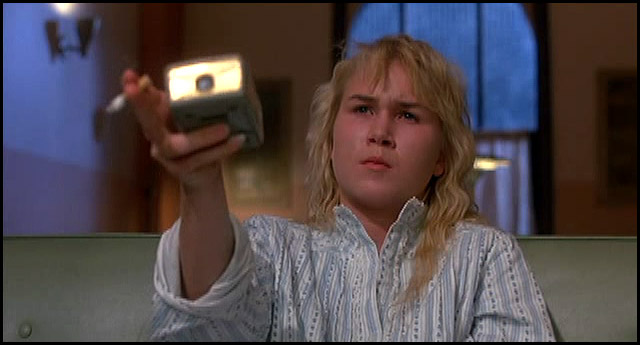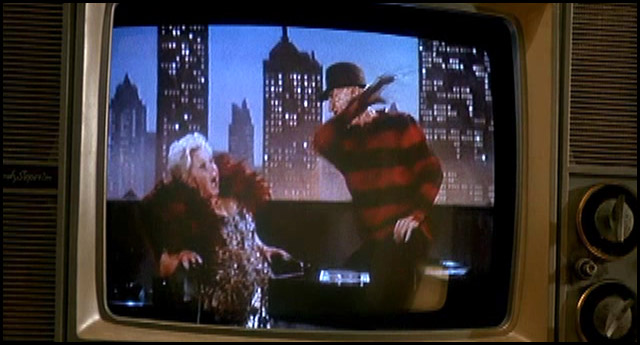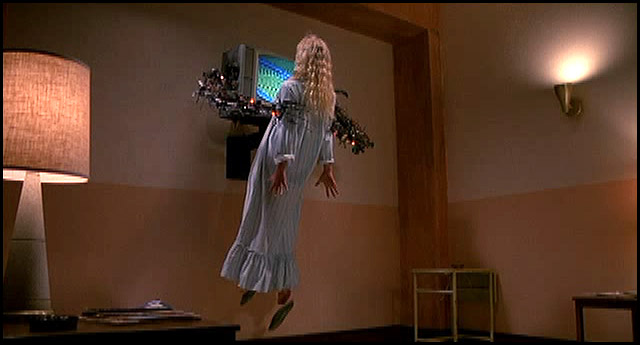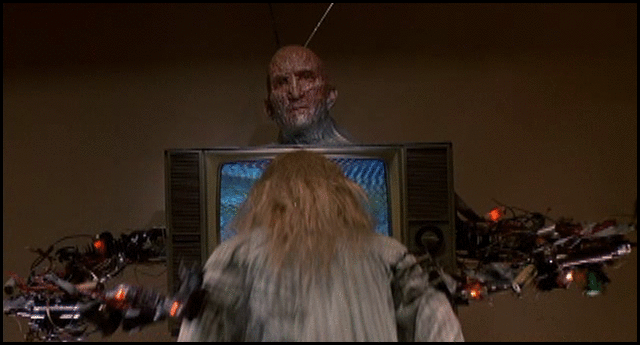 The TV set grows robot arms and snatches Jennifer, ultimately revealing itself as a techno-organic Freddy Krueger! One "WELCOME TO PRIME TIME, BITCH" later, and Jennifer's gone head first through the screen. (I never understood how the staff wrote this one off as a suicide. Even Kristen's gymnastic dream powers wouldn't have allowed for such an impossible leap. Poor Jen.)
Oh, one last note. I must've been half-asleep myself when I first saw Dream Warriors, because I sincerely believed that Tina Yothers played Jennifer. And she did, technically… it just wasn't in Dream Warriors. In my defense, they did sort of look alike.