Tonight is the first chapter in what I guess we could call my personal pantheon of shitty food. From the '80s and '90s, here are six snacks I want back: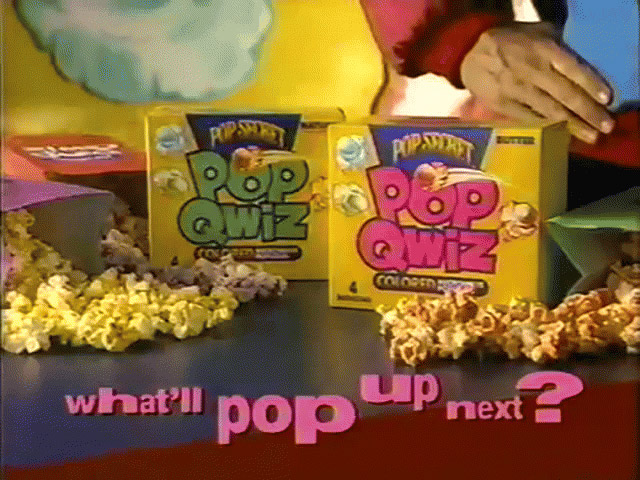 Pop Quiz Popcorn! 
Made in 1992, Pop Qwiz was my jam. Believing that kids would love popcorn even more if it came in ridiculous colors, this was Pop Secret's attempt to turn junk food into SUPER junk food.
Each bag was filled with popcorn in a neon mystery color, and until you ripped 'em open and narrowly avoided the killer steam, you didn't know if you'd be eating something blue, red or purple. What fun!
The coloring didn't affect the buttery taste — it was just in play to make us feel circussy. As I recall, Pop Qwiz's only negative was that the small bags were very easy to overcook, leaving you with popcorn that was half blue and half unforgiving coal. Of course, since black, smoldering popcorn is one of life's most covert delicacies, that never bothered me too much. Read More…