APARTMENT 11A
Rented by: Professor Parasaurolophus (and Mr Sloth)
Co-signer: Nerys Baker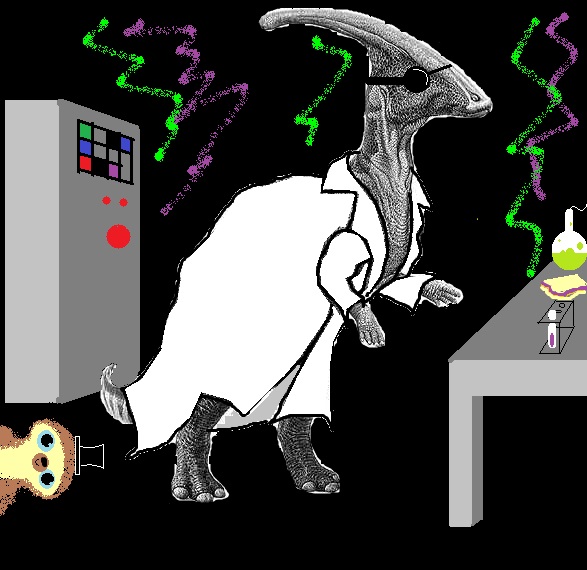 A mad scientist with an avid love for sloths. (He owns one named Mr Sloth.) Real name Theodore Quincy Wu-tang, likes to keep to himself in his apartment with a built-in laboratory. Even though he is completely mad, his apartment is incredibly linear. Adorned with notebooks filled to the brim with brainstorms, half completed experiments and snacks typical of an 8 year old living in America between the 80's and 90's.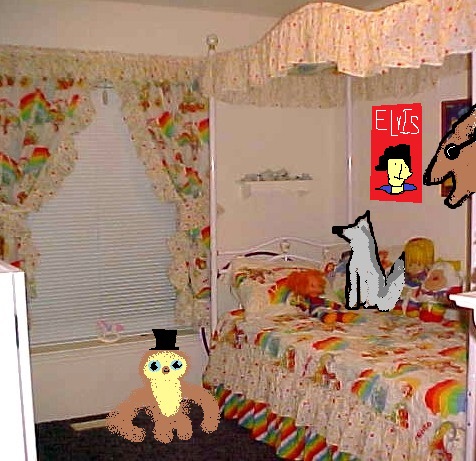 When not fully immersed in insane experiments, Professor Parasaurolophus loves long, moonlit walks along beachfront piers and kicking back to Elvis.
A closet fan of Rainbow-brite merchandise (he never watched the show but the imagery pleases him aesthetically) and his favorite teddy is Wolfy, bestowed upon him at birth by his older brother Atrium, whom he pretends to despise but loves him dearly deep down.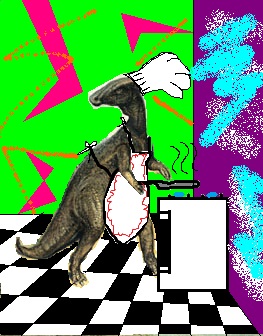 He can create the most killer culinary concoctions (with his most popular being taco cupcakes and 7up with milk) and loves to whip up a storm for Mr Sloth.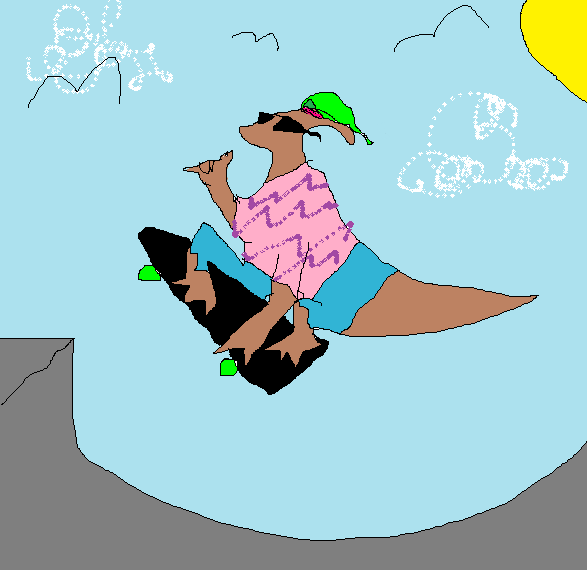 Being a mad scientist is stressful, so to relieve his stress Professor Parasaurolophus likes to tear it up at the skate park or bench press Mr Sloth.
At Dinosaur Dracula's Luxury Apartments, this hyper active Hadrosaur has got all he's ever wanted.