APARTMENT 13C
Rented by: Roundroundgetaround
Co-signer: Nikki M.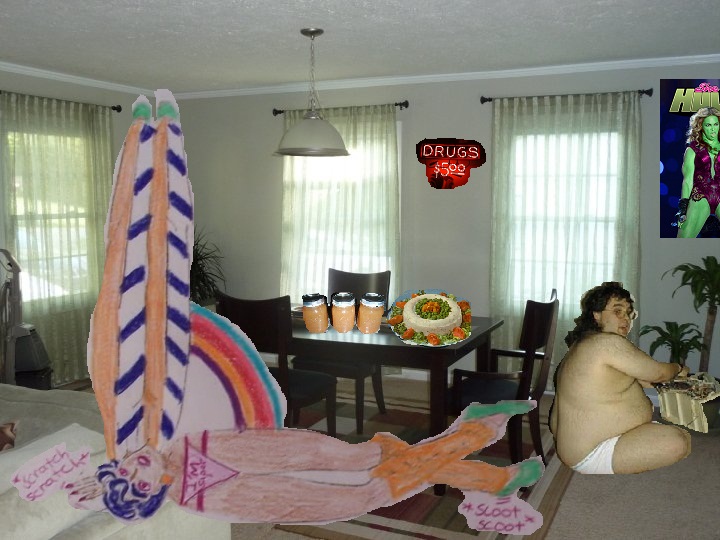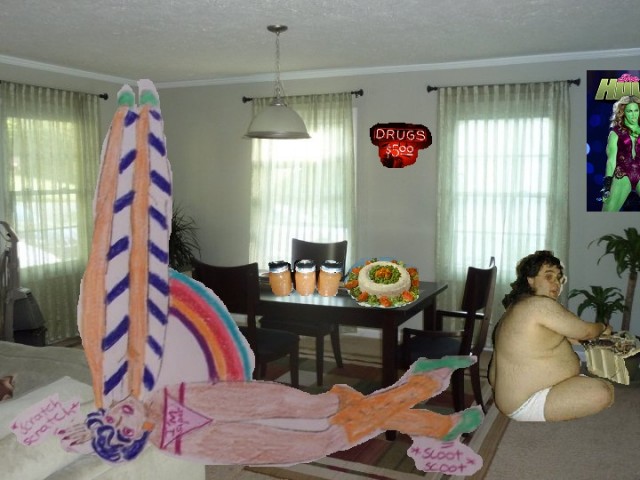 Roundroundgetaround is just your average mutant Barbie Doll that gets around by means considered alternative by most progressive folks these days. She gets by, day by day, selling moonshine, expired heartburn medication, and nasty vegetable jello molds. She has a son named Doobie who sits on the floor in his underpants playing with Construx, Legos, or other neighbors' castoff electronics and thinks he's building the next See n Say.
He really misses his See N Say since that doucher Sickle, in 5C, took it from him six months ago. Little does he know that Roundroundgetaround has contacted an attorney to legally disown him and his stinking farts and intends to kick him out of her Luxury Apartment for good so she doesn't have to keep spending money on his Totino's pizza rolls and cheap beer.