APARTMENT 13D
Rented by: Flaming Hot Burrito and Flaming Marshmallow
Co-signer: Jack, Dave and Jeanne Genis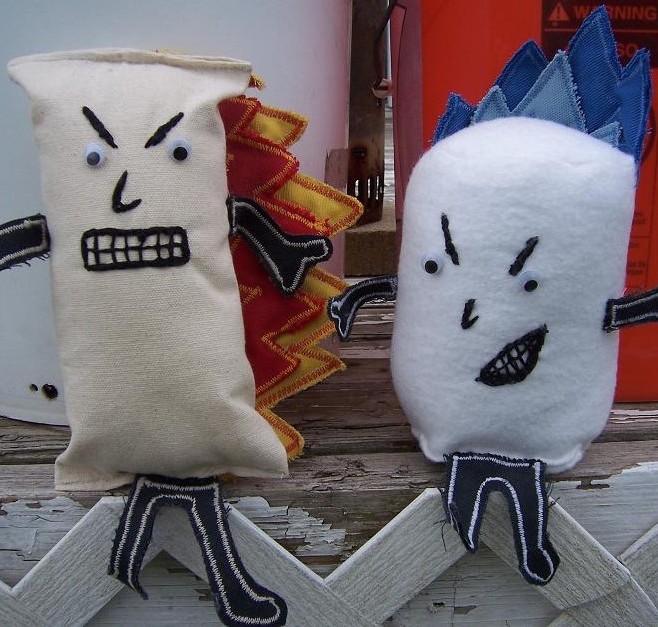 During the great Leprechaun-Burrito wars of 2007 that were bloody, meaty, spicy, and magical, Flaming Hot Burrito met Flaming Marshmallow.
Everyone knows that Burritos and Marshmallows have been longtime allies. These war veterans, now semi-retired, test new weapons for the military. They love to just hang out with friends and have barbecues. These two best friends request a top floor apartment and they don't mind waiting for new construction, high volume air conditioning is a must. They are minimalists and definitely prefer exposed brick walls and marble or other non-flammable materials for the counter tops.