APARTMENT 17C
Rented by: "The Roommates" 
Co-signer: drew do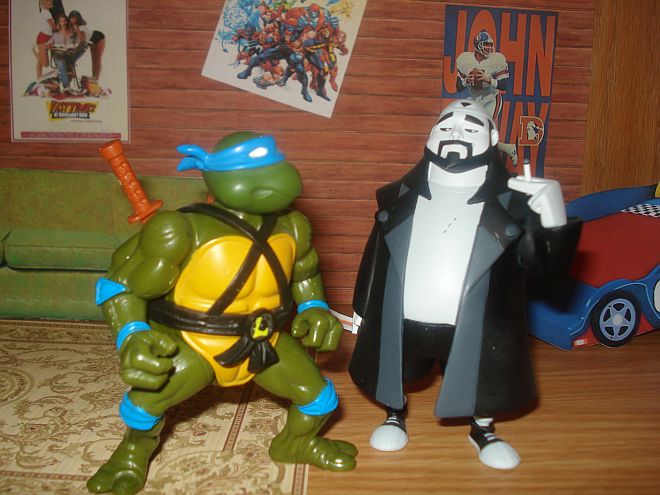 Leonardo: I have to admit, I was worried about getting a roommate from the newspaper but this place is boss! I didn't know anyone even read the paper anymore.
Robert: They don't really. Pickings were pretty slim but I needed someone to share the rent.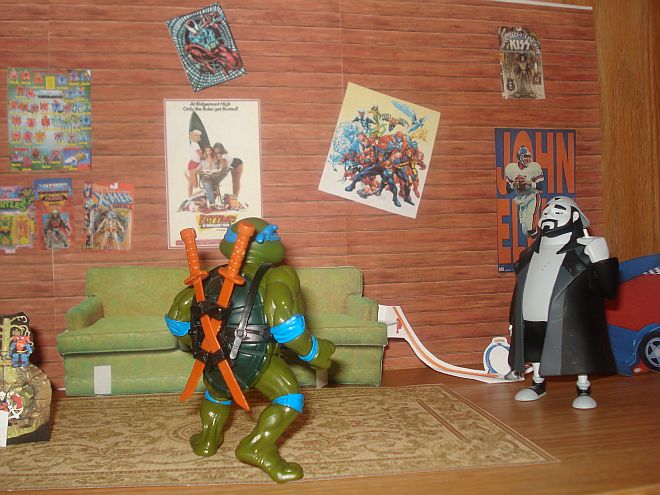 Leonardo: Who cares? Damn son! This place is badass. You uh, you REALLY seem to like comic books huh?
Robert: Hey brother, don't judge. I also like Fast Times. You know what that means right?
Leonardo: Heh heh heh, you know I do. Phoebe Cates?
Robert: I was thinking more Forest Whitaker but while you're thinking of Phoebe quick update, we're gonna have another roommate…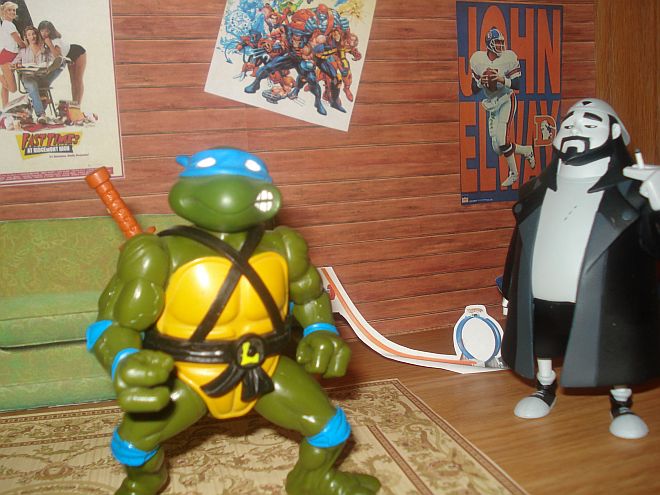 Leonardo: Another roommate? You never mentioned that in the ad, who is it?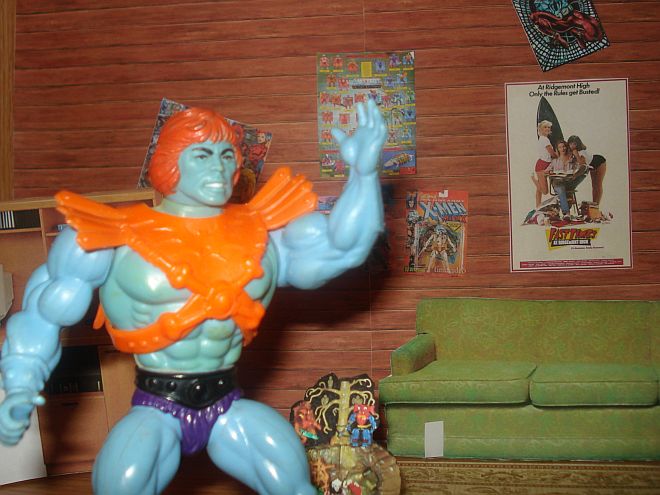 Roommate 3: WHAT CHOO GONNA DO WHEN HE-MAN RUNS WILD ON YOU?!?!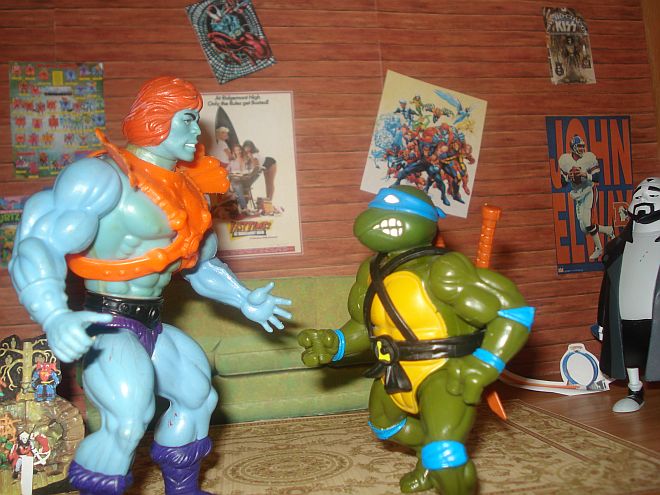 Roommate 3: Hello there partner, I'm He-Man.
Leonardo: Huh… I kinda feel like you're not He-Man. He-Man's not blue. Did you really just modify "Hulkamania Runs Wild On You" for yourself?
Robert: He looks like He-Man to me.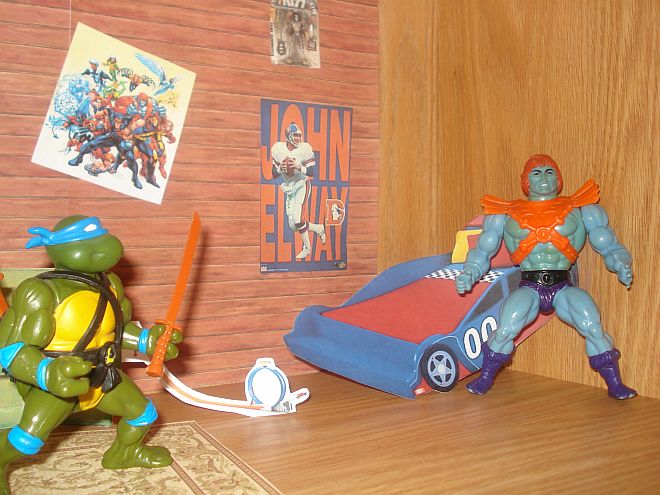 "He-Man": A race car bed! I call the race car bed.
Leonardo: NO WAY, I called that when I got here. Well not really out loud but mentally that bed is mine!
"He-Man": Hey man, it still can be, I think it will fit two. SASSY!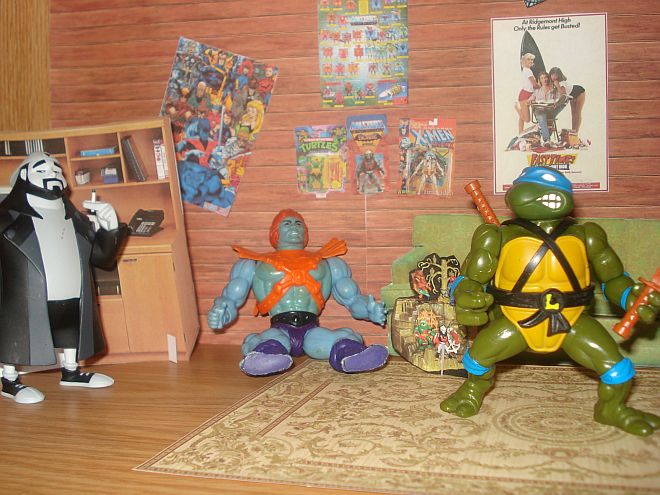 Leonardo: Goddamnit, I can't live with this asshole. Get him out of here
Robert: Ouch, well then you're probably going to hate what I'm about to tell you…
Leonardo: ????
Robert: There's actually going to be one more roommate.
"He-Man": You have all kinds of sweet stuff here man! Hey, I call all these toys too!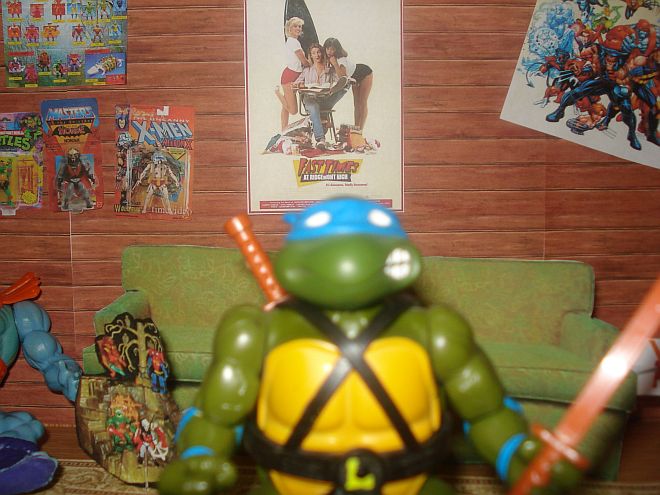 Leonardo: ANOTHER ROOMMATE?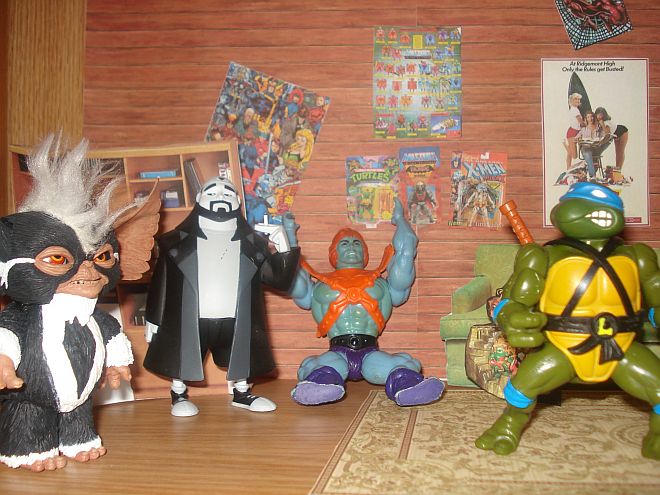 Mohawk: Grrrrrrrrr!
Leonardo: Goddamnit.