APARTMENT 2B
Rented by: Fred the Beholder & Lady Elfchick
Co-signer: alienux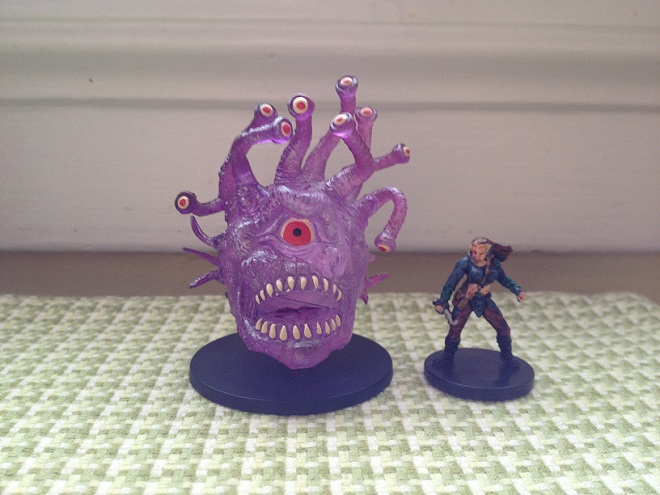 Fred the Beholder was growing tired of protecting treasures and secret chambers in dungeons.
One day Lady Elfchick came along. Her intent was to find a treasure, but once their eyes met, this chance encounter changed everything.
They instantly became lovers. Forbidden lovers.
They moved into Dino Drac's Luxury Apartments partially to get away from the adventuring and treasure-guarding lives that they'd become burnt out on, but mostly to get away from Fred's family, who absolutely does not approve of his relationship with Lady Elfchick.
They don't have furniture, but it's OK because they have each other.
Incidentally, Fred the Beholder is one of the few (if not the only) tenants that likes Agnes The Cupcake Lady's cupcakes. He often tries to thank her for them, but unfortunately, Agnes incorrectly interprets his attempts to express gratitude as attempts to kill her.