APARTMENT 2A
Rented by: Frankenstein
Co-signer: Mike MacConnell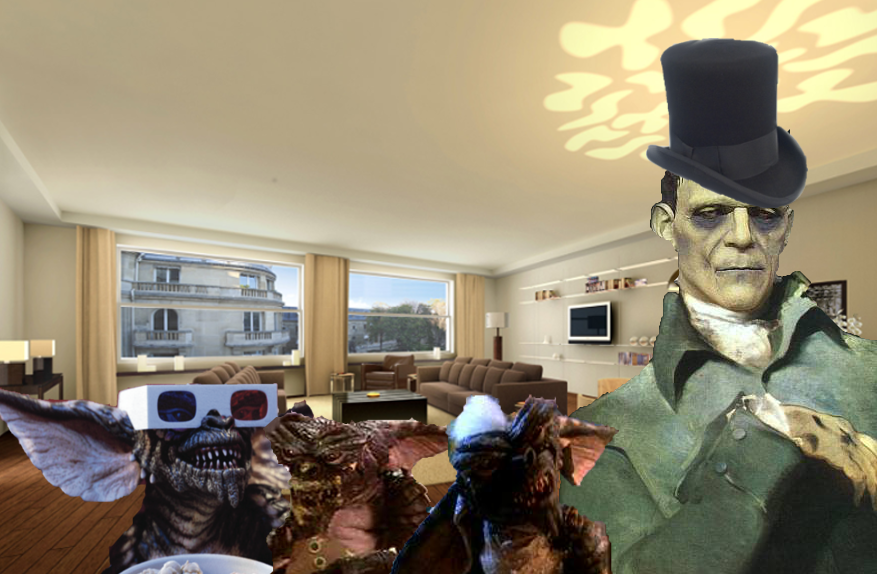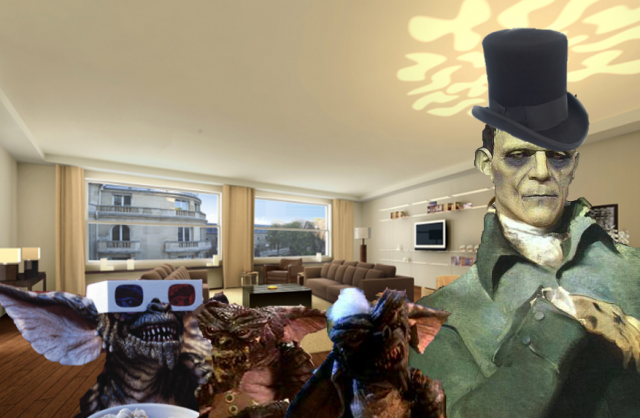 Frankenstein keeps a room here; he's a fairly quiet tenant. His apartment has all the normal amenities; the big screen TV, home theater, and giant lightning conducting super antenna for when he needs a jolt. The only problem with Frank is that all the monsters want to hang out at his place. Last Friday, the Gremlins showed up. They managed to ruin the third floor of the apartment. (And God knows how many gingerbread cookies.) The Wolfman is a regular guest as well. He's pretty decent except for when he drinks. Then he's off wandering the halls, bottomless and howling. Frank has to always talk him down. Good old Frank.
Freddy Krueger occasionally shows up for pointers. He often asks Frank how he managed to stay fresh for nearly eighty years. Frank is a big believer in staying out of scandals and avoiding fried food at all costs—not to mention going to bed early. But Frank is hardly a braggart, so he merely nods and grunts instead.
Freddy stays pretty frustrated.
All in all, Frankenstein is a decent neighbor. He's very proper (not to mention extremely wealthy, after patenting his face) and polite. He's so proper, in fact, that some people simply overlook the fact that he's a reeking pile of stitched together corpse limbs.