My reviews of old toy catalogs are usually one-and-dones, but boy, I could write about this book forever: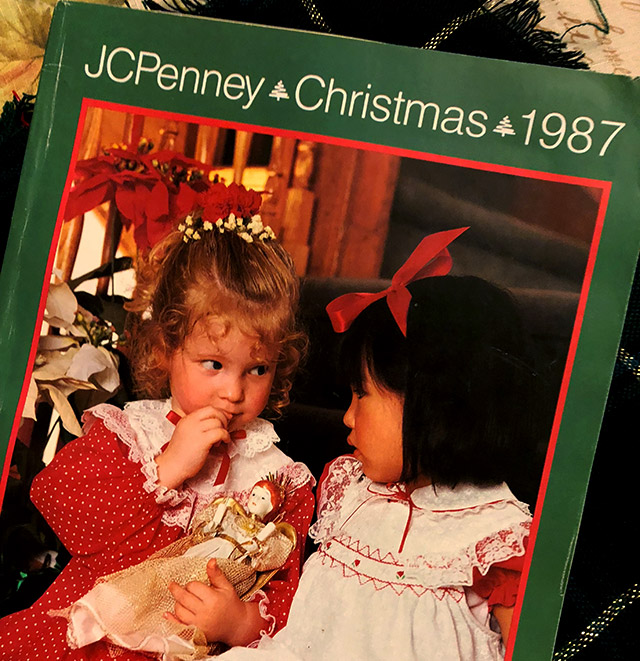 Behold, the 1987 JCPenney Christmas catalog. I was in my prime "toy years" when this baby hit mailboxes, and there is sooo much shit in these pages that I had, wanted or outright prayed to God for, sweaty brow and all.
Narrowing the book's highlights down for one measly article was ridiculously hard, so let's consider this "Part 1" and agree that I can revisit this catalog at a later date without anyone complaining about me being out of ideas.
Below: Five of my favorite things from the 1987 JCPenney Christmas catalog, in no particular order.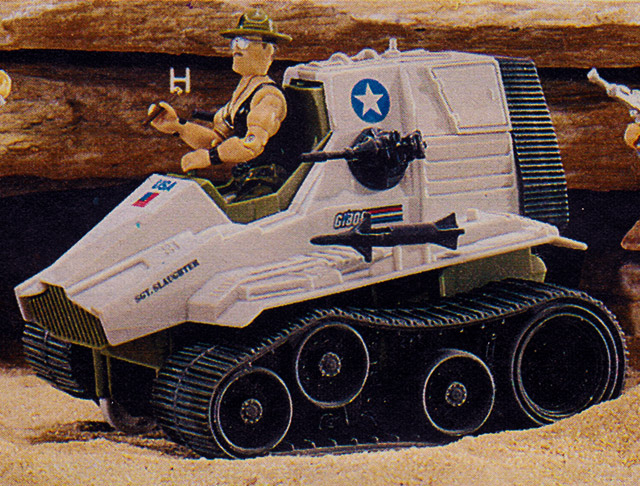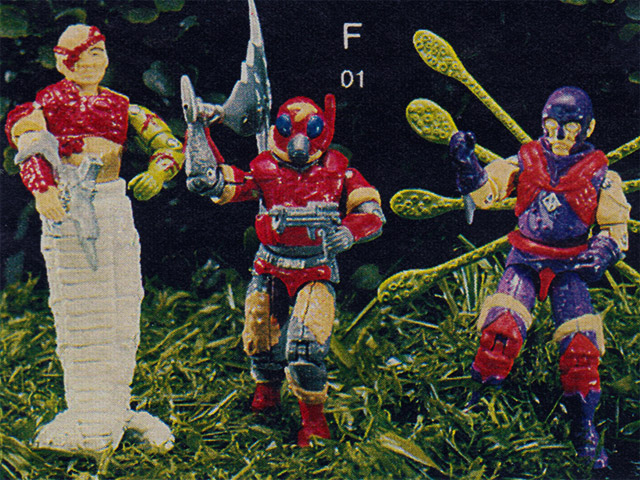 Triple 'T' & Cobra-La 3-Pack!
($9.99 each)
Oof, these are some of my all-time favorite G.I. Joe toys right here.
I got the Triple 'T' vehicle about a week before Christmas in '87. It was that year's "super early present," which shouldn't be confused with that year's "early present," nor that year's "two-mornings-before-Christmas present." My parents weren't pushovers, but your boy knew how to chisel.
I still associate that vehicle with the holidays, thanks to the fond memories of pushing Sgt. Slaughter across our living room carpet while Rudolph saved Christmas on the nearby TV. (Slaughter was included with the Triple 'T', which was what made the vehicle such a must-have.)
Then there's that Cobra-La three-pack, featuring the bizarre villains from G.I. Joe: The Movie. Most notable among them was Golobulus, the wormy dude on the left. At that point, he was far and away the weirdest figure in the entire G.I. Joe collection, and also the only one that could be worn like a cuff bracelet.
PS: That movie is still my favorite slice of G.I. Joe media. Just you try to deny the artistic value of turning Cobra Commander into a literal snake, and then pairing that snake with Roadblock, and oh yeah, Roadblock's temporarily blind, and you know what, let's throw them both into a violent blizzard, too. Keep in mind, all of that still only qualifies as the film's third most important subplot.
Remember the Key & Peele sketch about Gremlins 2? We got into the same territory with G.I. Joe: The Movie.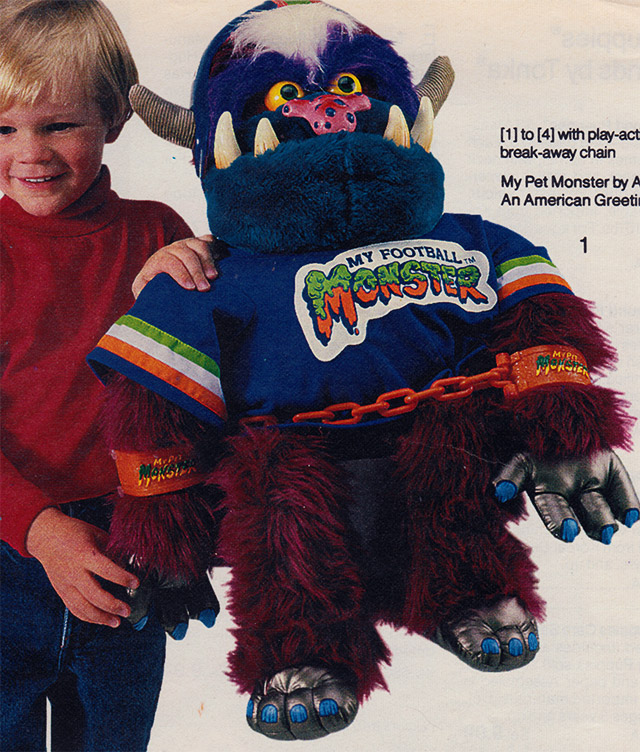 My Football Monster!
($29.99)
There's a popular misconception that My Football Monster is "skippable" for all but the most dedicated My Pet Monster collectors, or at least, there would be if more than ten people gave a shit about any of this.
I bet that a bunch of you had some cursory knowledge about My Pet Monster's football-crazed cousin, but you probably assumed that he was the same doll in football gear. Not so! If you compare him to My Pet Monster, you'll notice that everything from the fangs to the fur are totally different.
…which means that My Football Monster should be added to your eBay watch list immediately, even if you aren't particularly fond of football. You could always just remove his helmet and jersey, anyway. Throw 'em on a Pound Puppy or whatever.
Bonus points: Though rarer, My Football Monster costs no more than the original doll these days, and occasionally sells for far less.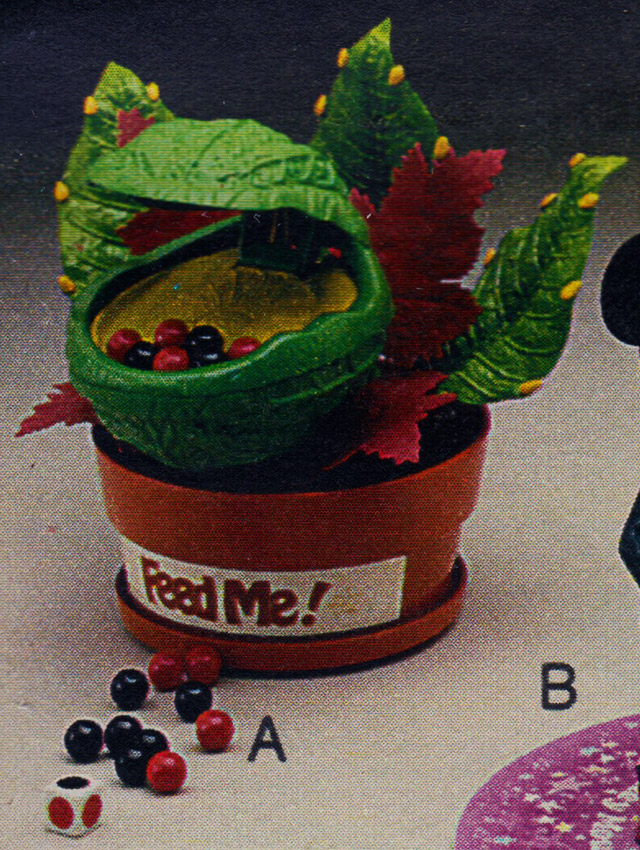 Feed Me!
($12.99)
Milton Bradley's Feed Me game (properly stylized as Feed Me!, but ugh) is not something I've ever owned, but it is something I've spent years trying to own.
I've long wanted to feature it during the Halloween Countdown, but the damned thing is super expensive. Even I have to draw the line at spending $100 on a blog post about a plastic plant only three people remember, especially when those three people include me twice.
The game was obviously inspired by Little Shop of Horrors. If you think there's room for doubt, check out its old TV commercial, where a voice-over artist did his best Audrey II impression.
I don't know how the game was played, nor do I care, because I see far more merit in having my own pet Audrey II than in, I don't know, rolling two sixes and advancing to the blue triangle or whatever the fuck. This fake plant was gorgeous, and its food marbles looked like cherry cola gumballs.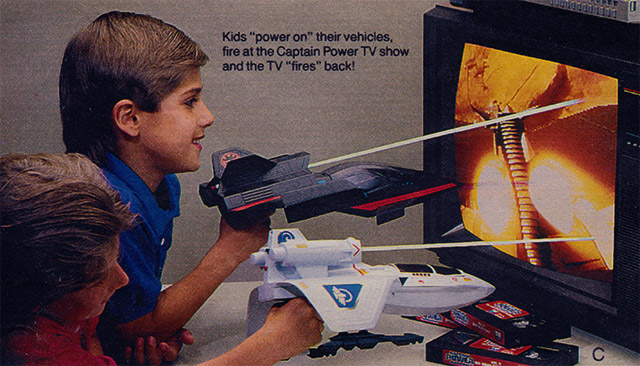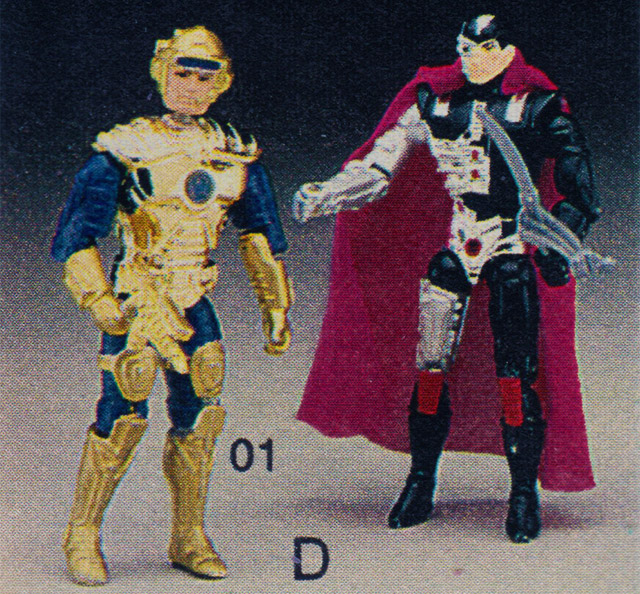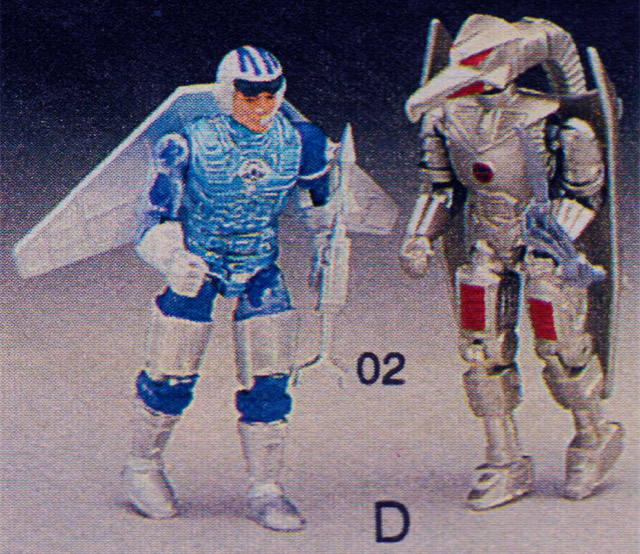 Captain Power Figures!
($7.39 per two-pack)
Captain Power is mostly remembered for those big jets that could — at least in theory — interact with special VHS tapes. (I say "in theory" because I had one of those jets, and it never worked as advertised. Just me?)
Though this was absolutely what you'd term an "action figure line," the game-like aspects of Captain Power's gimmick seem to keep people from regarding it as such. Big mistake, guys! Forget the VHS tapes and look at this as you would, say, the G.I. Joe and Star Wars lines. These toys were SO GOOD.
Some of the action figures shown above rank as all-time faves. Lord Dread on the upper-right was like Darth Vader by way of the guy from Tron, while the Sauron Sky Sentry (lower-right) was as if someone remade RoboCop and replaced Peter Weller with a pterosaur.
All of them had as many points-of-articulation as G.I. Joe figures, and they were close enough in size to use with Joe-branded vehicles, too. That was such a plus! Picture Lord Dread on the Cobra Piranha, getting all pissed about his dirty cape.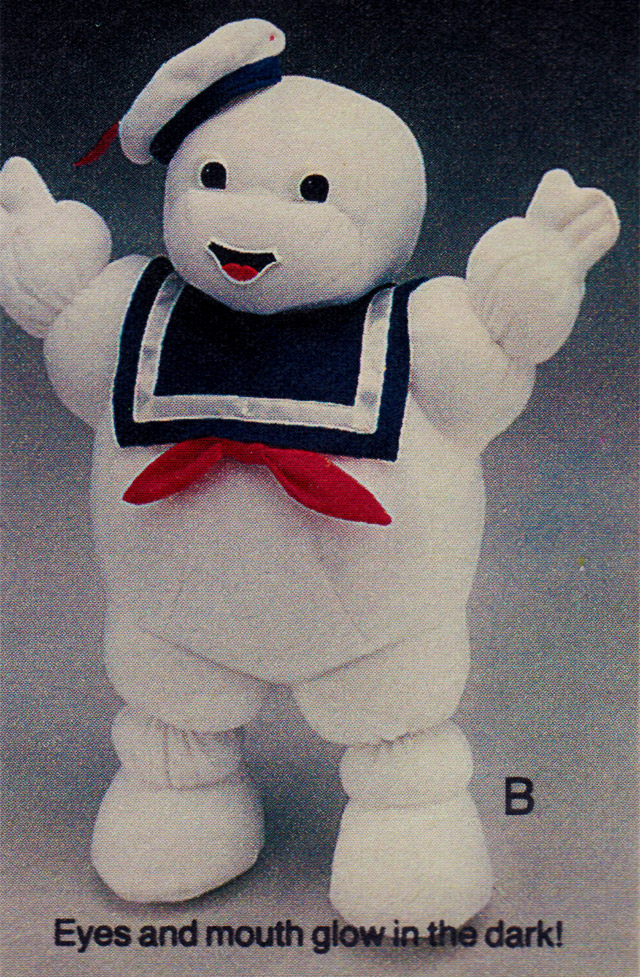 Stay Puft Doll!
($14.99)
I used to drool over that Stay Puft doll, which was featured in one of those little Kenner catalogs that came with the larger Real Ghostbusters toys. By the time I was ready to formally articulate my permeating need for one, it was gone from stores. For decades I've suffered in silence about this, and also about the time I bit into a Quaker Dipps bar and found a still-alive millipede.
The extra-neat thing was that the doll was a *properly-branded* Real Ghostbusters toy, right down to the style of its box art. That made it feel less like a doll-in-quotes and more like something a third grade boy could brag about at the schoolyard.
In a way, it was even more desirable than the actual Stay Puft action figure, as its larger size made it more canonically-scaled to your 5" Peter Venkman.
Thanks for reading. As mentioned in the intro, there were too many goodies in this catalog for me to ever be satisfied with just one article. Whether it happens tomorrow or next November, we will speak of this again.