By this point in November, I'm usually a week deep into Dino Drac's holiday season. Alas, in 2020, it's been a struggle to find a moment when my trivial shtick wouldn't seem tone-deaf. I'm not sure if we're really there yet, but I gotta dip my toes in the water at least!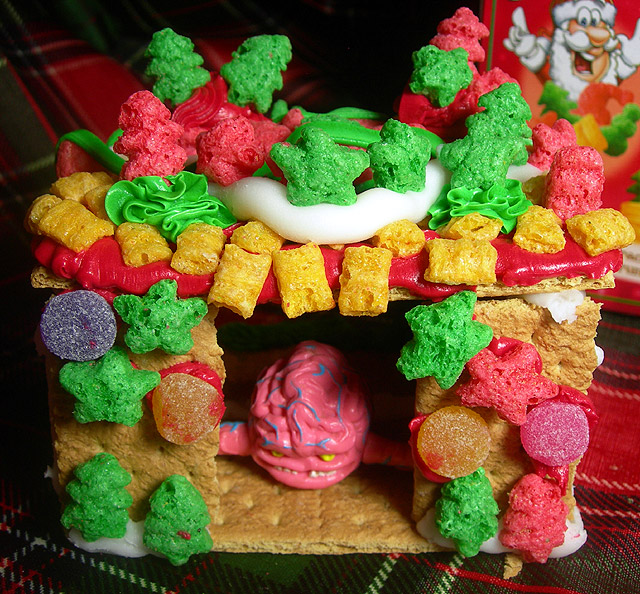 Even beyond this week's intrigues, we knew it was gonna be a mutant holiday season. Many families, including mine, have canceled whatever their traditional celebrations would've been. I walk into Target and see Christmas stuff, and it somehow feels more out of place now than it would've last April. It's just been that kind of year.
So, maybe Dino Drac can be a small sense of normalcy in this abnormal season. Over the next month and a half, I'll toss you everything from strange recipes to old toy catalogs, just as I always do at this time of year.
For today, though, I wanted to highlight some of my holiday articles from the past. Some of you are new to the site, but even a few longtimers haven't read everything.
Consider the below an archive of warm blankets for whenever you feel a chill!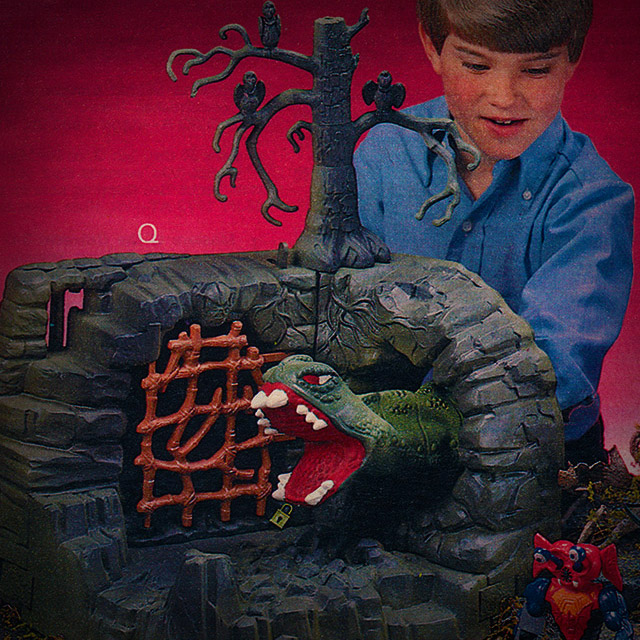 I grew up on Sears Wish Books and can connect soooo many holiday memories to them. It's barely an exaggeration to say that everything a kid could've wanted was in those catalogs. Especially in pre-internet times, it was wild to have one single book that scratched all of your itches.
Old Wish Books and catalogs like it are perhaps even more valuable today, because they're such perfect capsules of their respective years. (From a "material world" perspective, at least!)
I've covered tons of 'em on Dino Drac, but you can start with these:
OLD HOLIDAY TOY CATALOGS:
1982 Sears | 1983 Consumers
1984 JCPenney | 1985 Wards
1986 Sears | 1987 JCPenney
1988 JCPenney | 1989 Sears
1990 JCPenney | 1991 JCPenney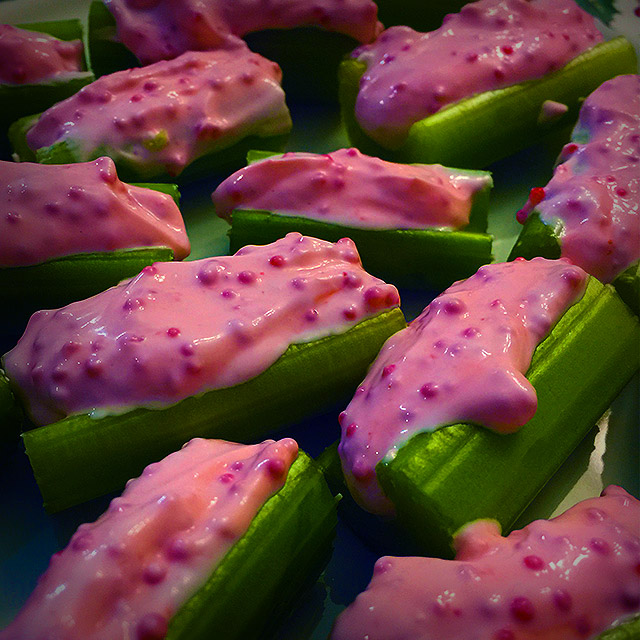 I've published a new edition of Ancient Holiday Appetizers almost every year since Dino Drac's inception, and they're probably my favorite articles to write. The series is popular enough by my standards, but I'd do it even if y'all totally hated it.
Old cookbooks have fascinated me ever since childhood. My parents had a stack of them in our least-used kitchen cabinet, and I was constantly marveling at how wild and fun the food looked. Oh, the things you could do with Jell-O!
Every year, I pluck five recipes out of those old cookbooks — largely the same ones I grew up with — for a massive Dino Drac article that requires two days and over 150 bucks. I'll add a new chapter in 2020, but here are the previous installments while you wait:
ANCIENT HOLIDAY APPETIZERS:
2019 | 2018 | 2017
2016 | 2015 | 2014 | 2012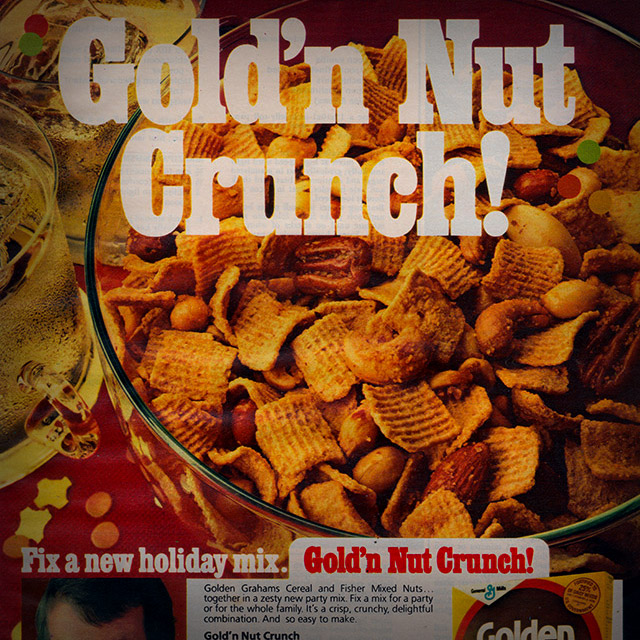 Actually, "recipe posts" in general might be my favorite to-dos here on Dino Drac. I'm far from a great cook, but I am Italian, and for us, messing around with food is almost reflexive.
Sometimes I show you how to prepare foods strictly for their novelty factor, but I more often highlight dishes that are sincerely good. I'm proud to say that a not-insubstantial number of you have adopted some of these recipes for your own holiday traditions!
Start with my family's take on Thanksgiving stuffing, then tack on some stuffed mushrooms, and complete the plate with stuffed artichokes. (I like stuffing things, apparently.)
On the weirder-but-still-good side, grab a box of Golden Grahams and gnosh on Gold'n Nut Crunch, and then maybe recreate the special sauces from McDonald's Holiday Chicken McNuggets.
If you're still hungry, try out Grandma Arbuckle's Sweet Potatoes.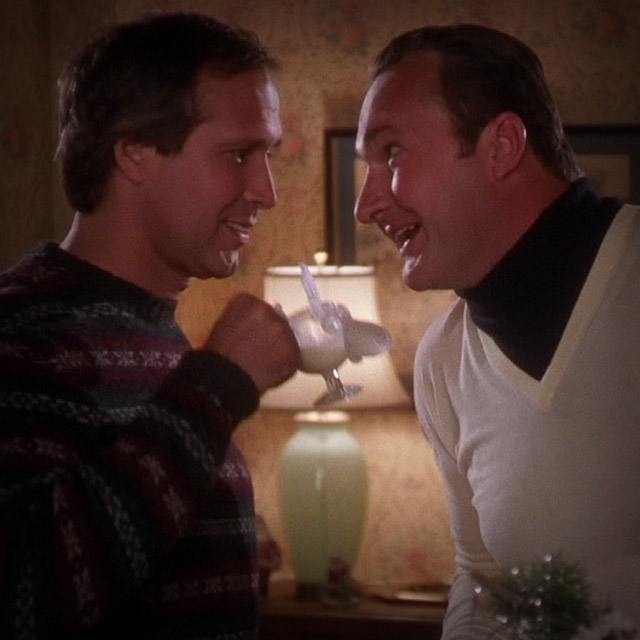 Me and Jay have published many holiday-themed episodes of The Purple Stuff Podcast, and — knock on wood — we'll be adding at least two more this year.
While "spooky episodes" are our bread and butter, our holiday shows always end up being my favorites of the year. I'd recommend starting with our Macy's Thanksgiving Day Parade reviews. So far, we've done 1990 and 1994.
We've also done mega-tributes to some of our favorite holiday classics, including Home Alone and National Lampoon's Christmas Vacation.
If you're into Christmas music, so are we! We've done five episodes about Christmas songs, with this one and this one being the most recent. (IMO, these turn out to be the funniest Purple Stuff episodes of the year.)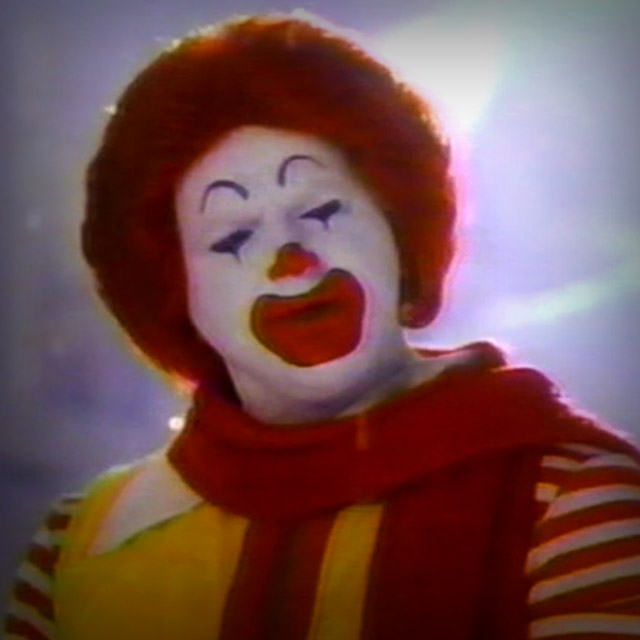 I suppose my articles about old TV commercials could be construed as "filler," but I don't see them that way. Almost all of the ads featured on Dino Drac are ones I've discovered and encoded myself, and even the simplest of those articles usually involved scanning through five or six VHS tapes.
I've always had a particular passion for holiday commercials. As a kid, some were as important to my seasonal celebrations as the prime time cartoon specials that they aired during.
To date, I've published fifteen editions of Classic Christmas Commercials, which by my math means that I've covered *75* holiday-themed TV spots from the '80s and '90s. (And that number goes well over a hundred if you count the ones peppered into other articles.)
Included in that mix are many ads you'll remember, and just as many that you definitely won't. (Hey, did you know that at least fifteen different Santa Clauses had their own 900 numbers?)
Below are the most recent editions. Poke around the archives if you want more!
CLASSIC CHRISTMAS COMMERCIALS:
Vol. 15 | Vol. 14 | Vol. 13 | Vol. 12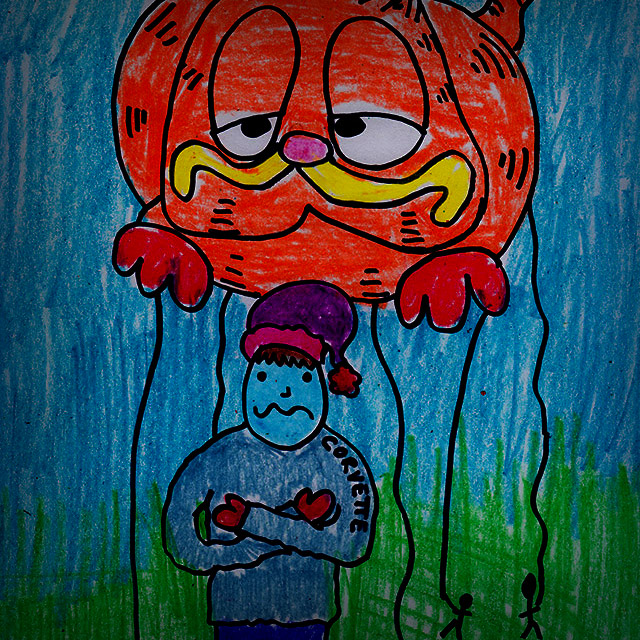 Some of my best holiday "stuff" doesn't fit into any specific category, but I needed to mention it somewhere. So let's try here.
On several occasions, I've attempted to capture personal holiday memories with Crayola crayons. Check out Christmas Memories in Crayon, and its sequel and threequel. (I also did a Thanksgiving spinoff.)
I'd also recommend this feature about He-Man's appearance at the 1985 Macy's Thanksgiving Day Parade. (To this day, I still consider He-Man's float the parade's best-ever achievement.)
Oh, and then there was the time I dissected my family's home movie of our 1986 Christmas Eve party, which featured everything from Photon guns to old Pepsi bottles.
When you're finished with the above, check out some old print ads and cereal boxes. And then maybe read my review of Turducken Pringles. *shrugs*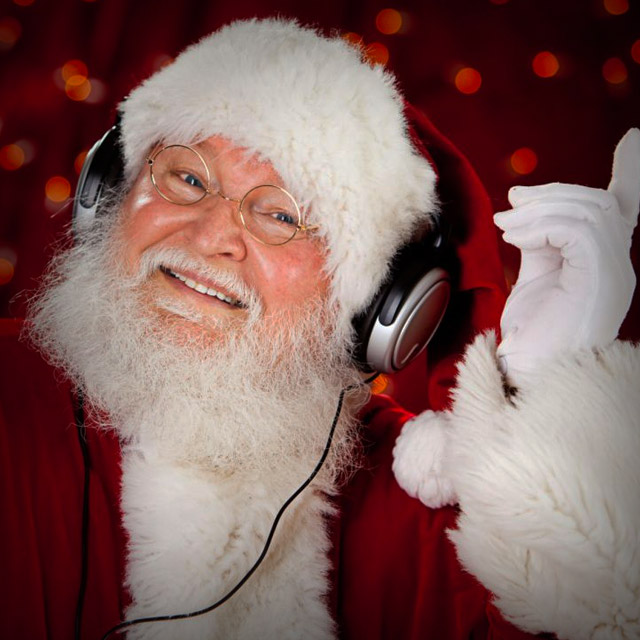 PS: If you didn't notice, Dino Drac's Christmas Jukebox has been reactivated! I know that my jukeboxes aren't exactly "necessary" with all of the options out there now, but I started them back when streaming music online was rare as hell. At this point, it's really just for tradition's sake!
That said, I do think it's a great playlist, and you're unlikely to hear another quite like it. With 150 tracks ranging from expected classics to unknown gems, the Christmas Jukebox works on both desktop and mobile devices. Enjoy!
Thanks for checking out the goodies, whether you're doing it for the first time or the fifth time. I'll be back soon, with fresh material and cranberries.