It's finally here!
Dino Drac's 2013 Halloween print is NOW ON SALE!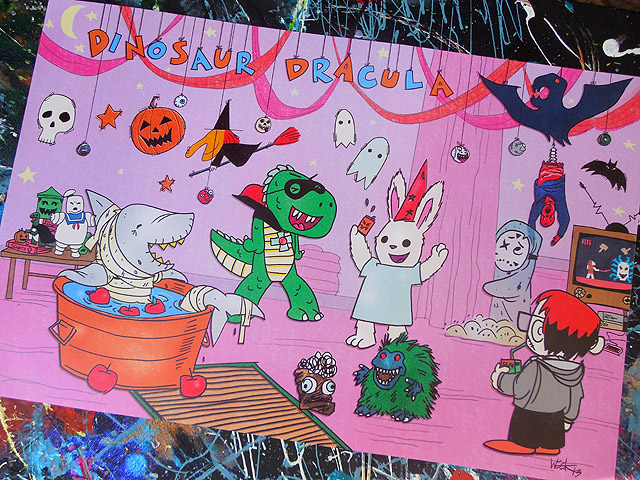 (click here for a larger version)
Created (as usual) by Jason Week, this year's print pays homage to – you guessed it – It's the Great Pumpkin, Charlie Brown.
Of course, Dino Drac's version of the party has an entirely different cast. There's Mummy Shark, Harley, Leviathan, Larry, Madd Matt, Shrunken Apple Head, and Dinosaur Dracula himself. This is not a poster for anyone who hates Dino Drac Dot Com!
The prints are 11×17", printed on nice, glossy cardstock, and will be mailed FLAT. Expect a big ass hard envelope if you order one.
They're $25 each, shipped anywhere in the United States, or $30 shipped anywhere else. Ordering info is at the bottom of this page, but first, let's take a closer look the details!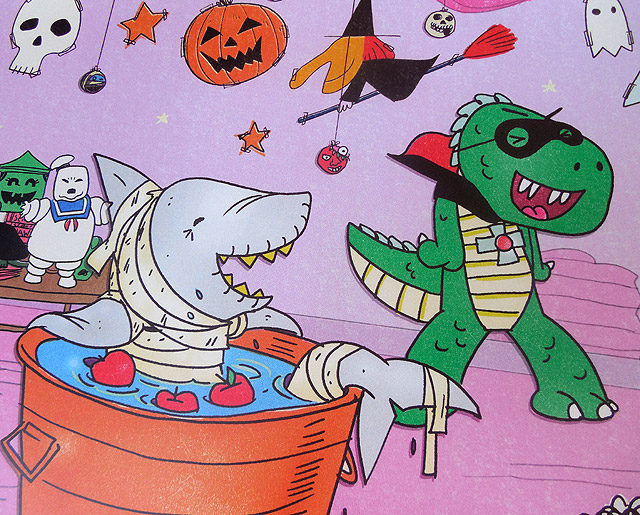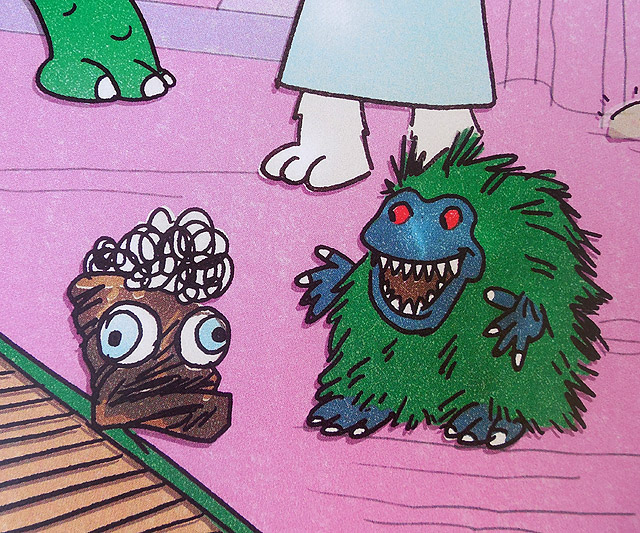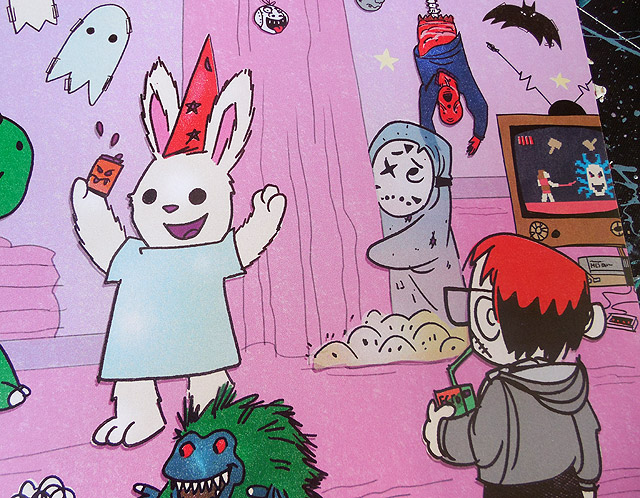 Jason came up with a great "aged/die-cut" feel for this year's print, and though I've not yet put this to the test, I assume it frames wonderfully.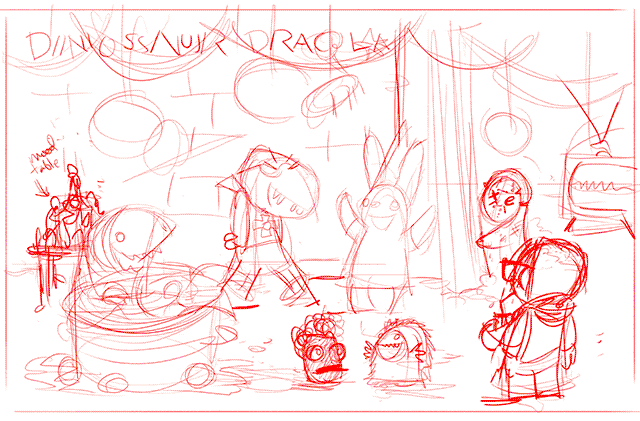 Yup… a lot of work went into this baby. 🙂
"Me selling things on the site" has become a critical component in keeping this place afloat. The things I write about cost money, so yeah, if you buy one, thanks for supporting my continued nonsense!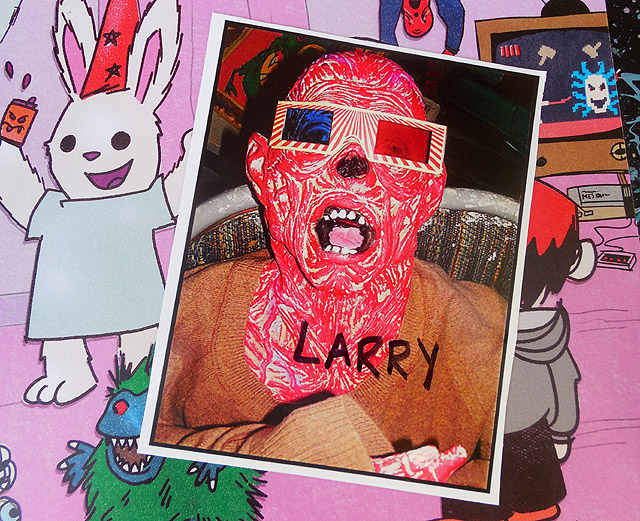 I'm not categorically marking this year's print as a "limited edition," but to sweeten the pot, all orders received before November 1st will be shipped with a signed photo of Larry. A signed photo of Larry wearing 3-D glasses.
All orders will be shipped within 1-2 days of payment. I know we're already pretty close to Halloween, but hey, if you order it now, you'll have it in time, and besides – it's a big pink print covered in dinosaurs and rabbits. It'll work in March or April almost as well as it works in October.
IF YOU LIVE IN THE UNITED STATES, USE THE BUTTON BELOW TO ORDER.
$25 SHIPPED!
IF YOU LIVE OUTSIDE THE U.S., USE THE BUTTON BELOW INSTEAD.
$30 SHIPPED!
If you have any questions, feel free to email me. Thanks!