Burger King's Angriest Whopper is like a surprise hit of Halloween during springtime.
They're not advertising it this way, but it's obviously a "sister burger" to the legendary (and infamous) Halloween Whopper. I love Burger King's increasing obsession with dyeing bread, and I cannot mean that more sincerely.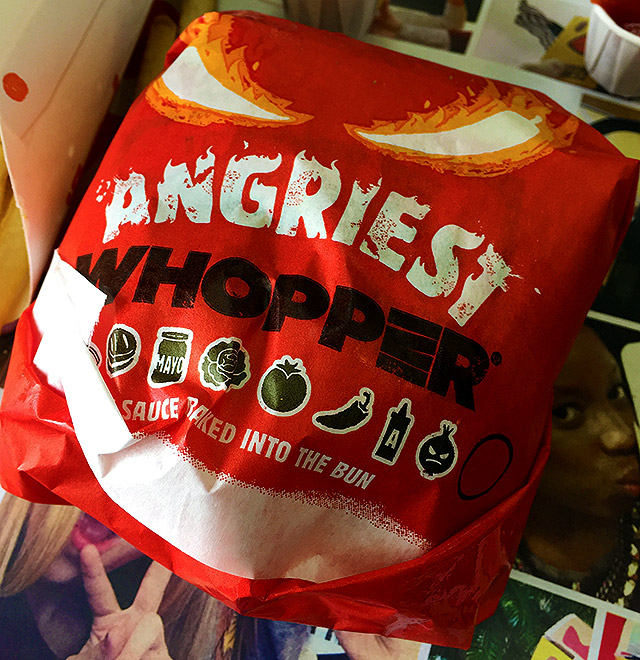 Note how they used tilted pepper graphics to create a character out of the wrapper. It's no big leap to imagine this subtle demon as an all-out mascot, with fries for teeth and a body made of flames. You've heard of Lucifer? This can be Juicyfer. Read More…
It's WrestleMania weekend!
While I admit that I've become more of a fair weather fan, WWE's WrestleMania still feels like a holiday. The event is this Sunday, but there's enough wrasslin' shit going on for fans to make a whole weekend out of it. I'm very much looking forward to spending 48 hours buzzed and buzzing. And maybe even live-tweeting some trivial nitpicks.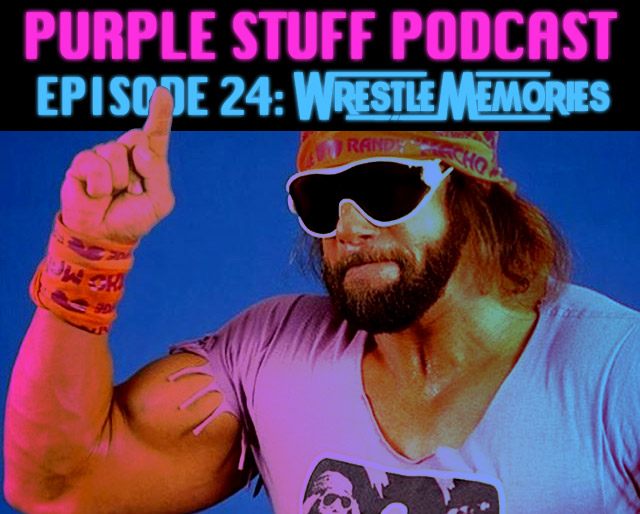 If you're a wrestling nut, I think you'll enjoy this week's early-arriving episode of The Purple Stuff Podcast.
It's WrestleMemories, with me and Jay from The Sexy Armpit. We're both lifelong devotees, with decades' worth of silly stories to share — from Jay meeting Cap'n Lou Albano to me hiding pictures of Miss Elizabeth in a crummy safe.
And hey, if you're not a wrestling fan, hopefully the story about my horrible junior high ice skating trip is still worth listening to.
Check it out by clicking the giant play button below!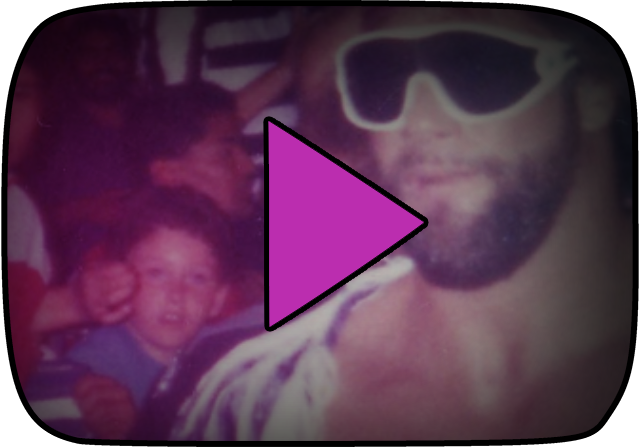 You can also download this week's episode by right-clicking here.
Reminder: The Purple Stuff Podcast can also be found on iTunes, Stitcher and Podbean.
Thanks as always for lending us your ears! Read More…