2021 Holiday Season: Week 4!
Totally forgot that I was supposed to update After Dark last night! That post-Thanksgiving food coma will do that to you. Welcome to WEEK 4 of the 2021 holiday season. Now that we're nearing December, it's super official. Bust out the lights and suck down candy canes with impunity.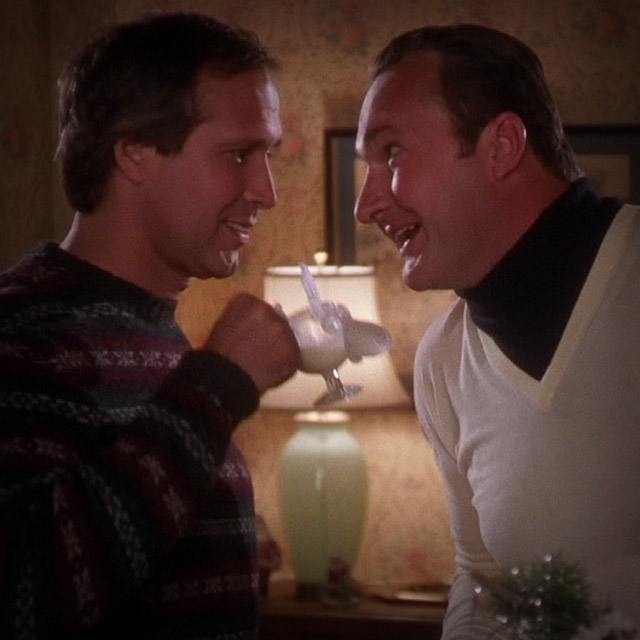 Thanksgiving was solid. I got all of my cooking done on Wednesday night, so I was free to enjoy the entire Macy's Parade without stressing. I'm glad for that, too, because I thought it was an amazing parade this year. It was probably the first one in the modern era that I could see myself reviewing, whether on Dino Drac or on the podcast. (Tho not this year, obviously!)
There were a dozen people at the big family dinner, which was actually pretty small by our standards. (By comparison, Christmas Eve will involve close to triple that number.) A smaller gathering was perfect for this year, which has been nuts in so many different ways. Last thing I needed was total insanity.
Highlights from the party included getting my ass kicked by my nephews on the Nintendo Switch, which I'd never played prior to Thursday. I was also happy to discover an open Dunkin' Donuts nearby, so I got to be the hero who delivered Boxes O' Joe (and some stale donuts) during the dessert round. (Way over-tipped the two people working at Dunkin', too, because I can't imagine that they wanted to be there.)
Now that we're doubly officially in the holiday season, it's time to break out the big guns. Here's one of my own commercial compilations, featuring 30 minutes of nonstop old school Christmas spots. (I'm sure I ran this last year, but it's worth highlighting twice.)
On deck for this week: Purple Stuff bonus show, new (old) holiday toy catalog review, and then hopefully back on camera for a YT video, because it's been a while!
Enjoy your week. This is your free-for-all thread. Talk about whatever!