We spent Sunday in Atlantic City, taking advantage of a free room offer from The Borgata. Sometimes you just crave a hotel bed, y'know?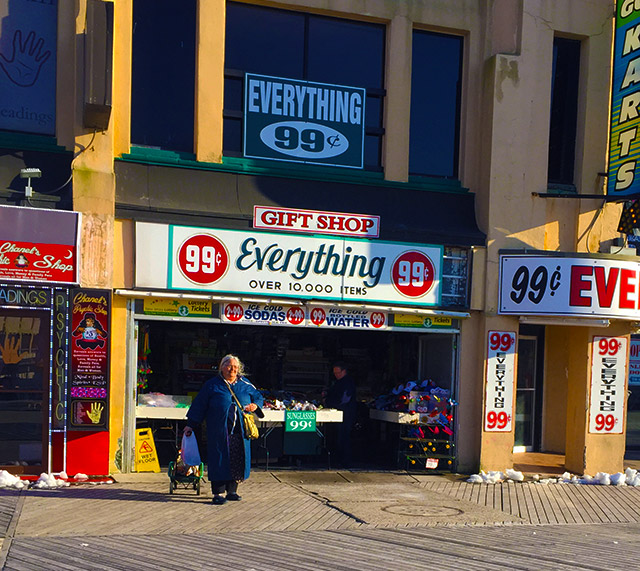 The cold, windy weather left the boardwalk pretty empty, but I wasn't about to miss out on crane games and Atlantic City's infamous souvenir shops.
Along the way, we found ourselves back inside The Best 99 Cent Store Ever, which many of you should remember from this 2014 article. More than two years later, I'm happy to report that the store still deserves that title.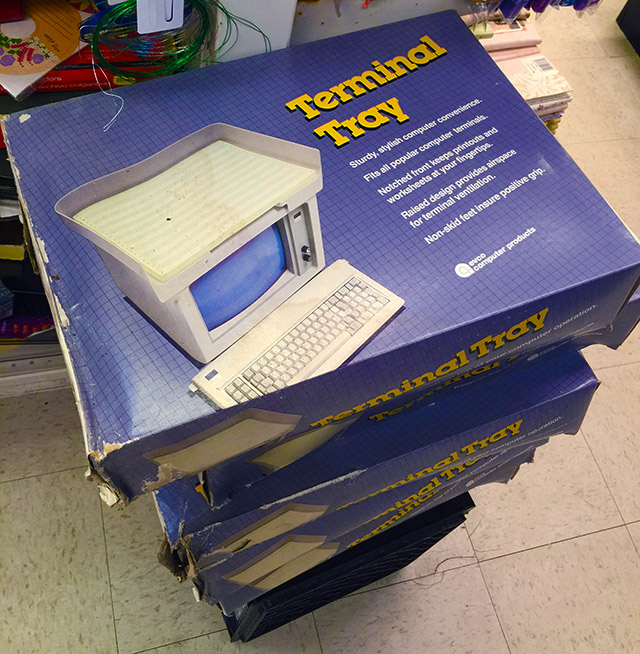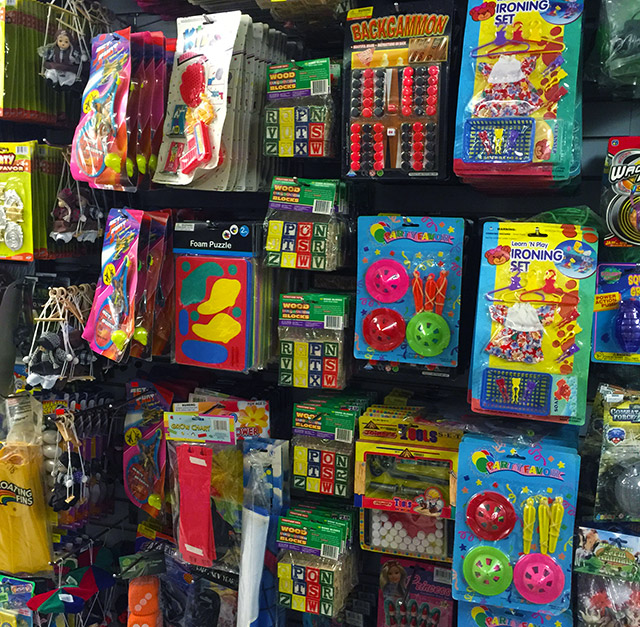 There wasn't enough time to inspect their wares as thoroughly as I did back in 2014, but holy shit, this place still has A LOT.
Most curious of all was the fact that so many of these goodies were not there during my previous visit. This despite the fact that said goodies were 20+ years old and covered in dust. Where do they keep finding this stuff?! Are they hiding another store's worth of nonsense in the basement?
Below are my five best finds, and you'll note that I took the photographs in our hotel room. Carrying a three foot Masked Rider party decoration across the casino floor was an experience, but not one that I'm hoping to duplicate any time soon.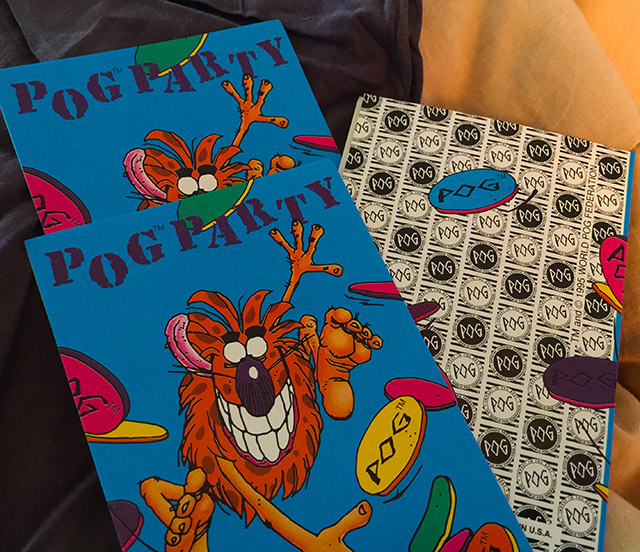 Pog Party Invitations!
These official Pog brand party invites are from 1995. I like how they're specifically meant for "Pog Parties," with no mention of any other occasion. I mean, yeah, they were probably used for birthdays, but I rather enjoy the idea of kids formalizing their milk cap competitions with party invites.
Also: Was that dude an official Pog mascot? He looks like an old school Tyrannian Neopet, or possibly Chester Cheetah after agreeing to be cross-mutated with an actual Cheeto.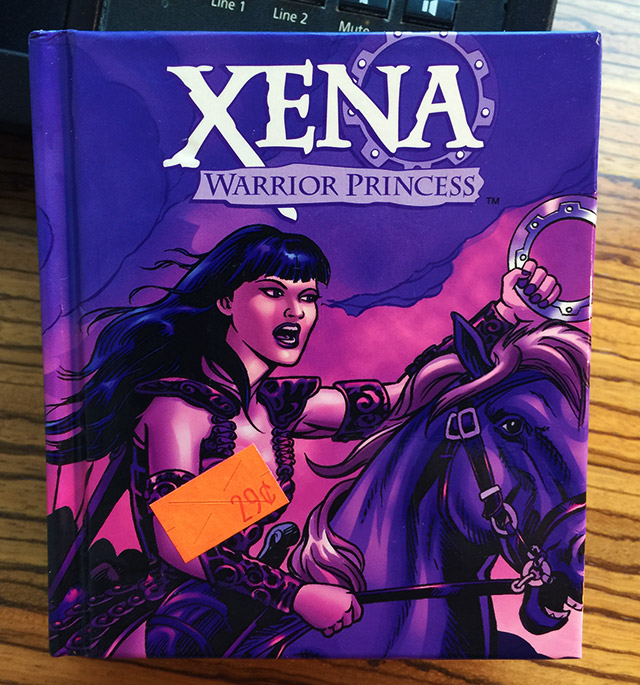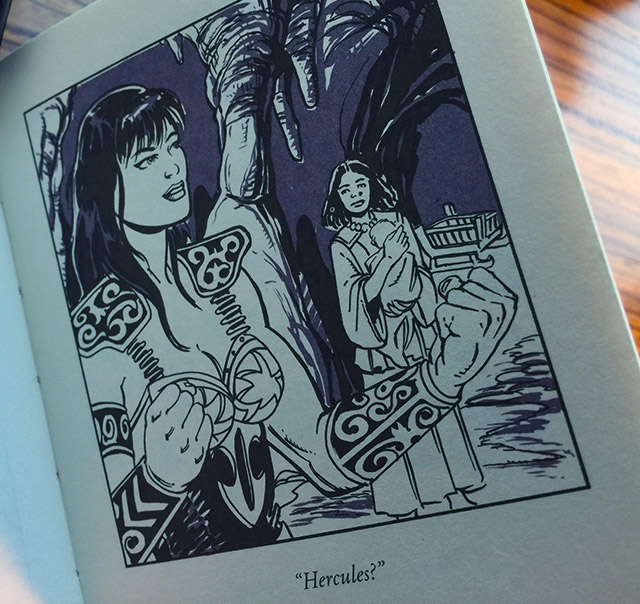 Xena Storybook!
No, that price sticker isn't lying: This really was just 29 cents. Published in 1998, the storybook is small but hefty, with a big thick cover and over 300 pages. I've not yet read a word of it, but it seems to fetch around $10 on eBay.
I'm currently using it as a coaster.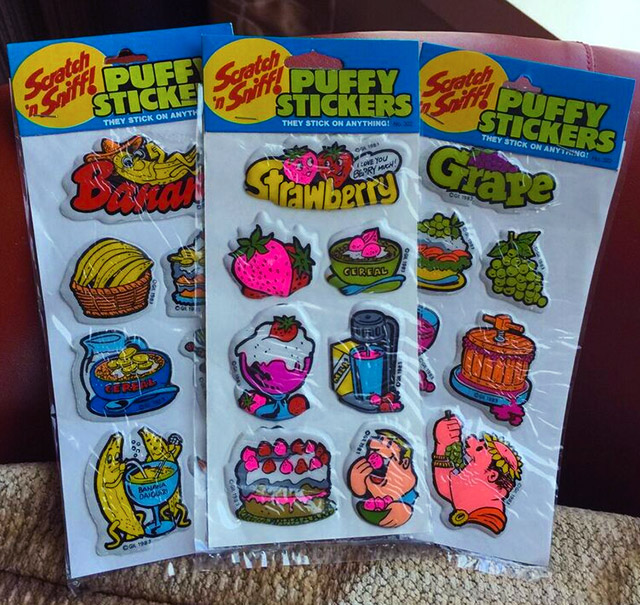 Scratch 'n Sniff Puffy Stickers!
What a find! These sealed packs are from 1983, mixing two of their era's biggest sticker gimmicks: They're not just puffy… they stink, too!
Incredibly, the various scents have remained pronounced even after more than three decades. Those anthropomorphized bananas drinking a giant daiquiri are impressive, but if I had to pick just one sticker to rule them all, it'd have to be that old, fat Roman eating grapes.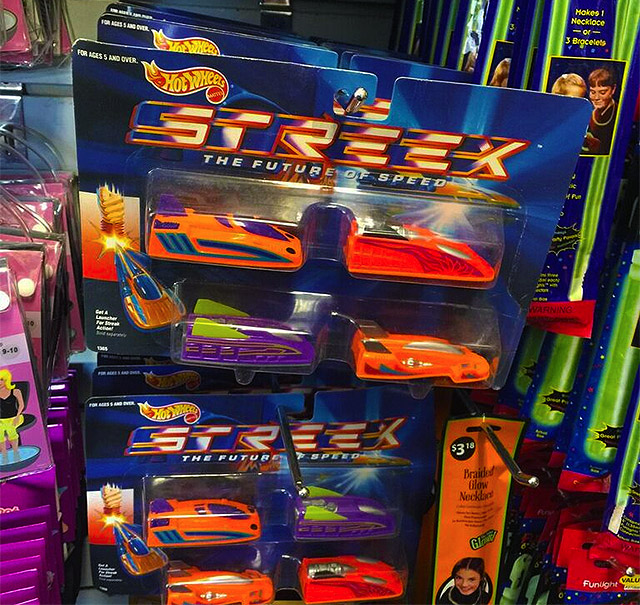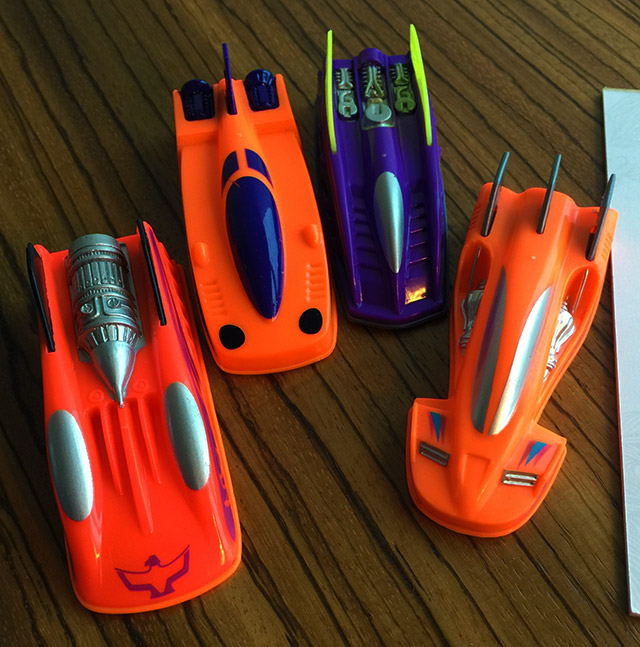 Hot Wheels Streex Machines Four-Pack!
Easily the showiest of my finds, I made sure to take a photo of this in the store, lest anyone doubt that you really can find Hot Wheels cars from 1991 on the Atlantic City boardwalk. It's all true!
For those who don't remember the Streex assortment, the cars are lightweight, hollow and have no tires. They were meant to be used with a pressure pump launcher, which sent them soaring across floors at speeds totally unachievable by normal Hot Wheels cars.
Without the pump accessory, they barely pass muster as fast food premiums, but when you're afforded the chance to buy big brand toys from 1991 at a goddamned dollar store, you never say no.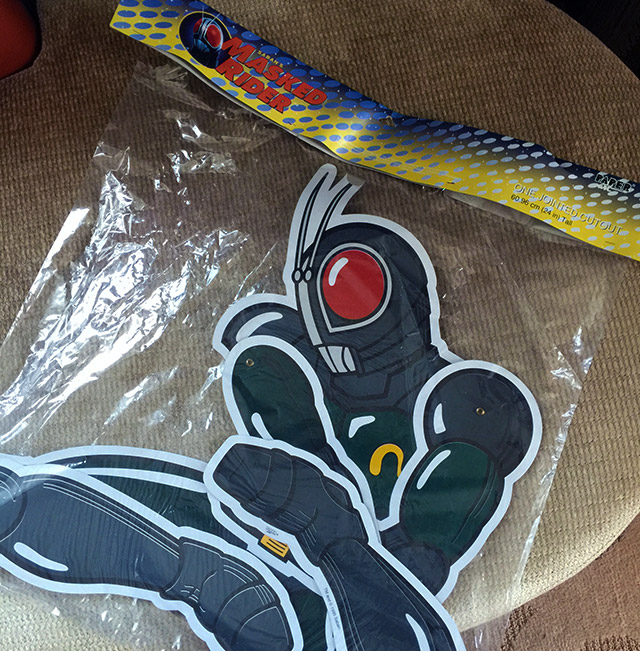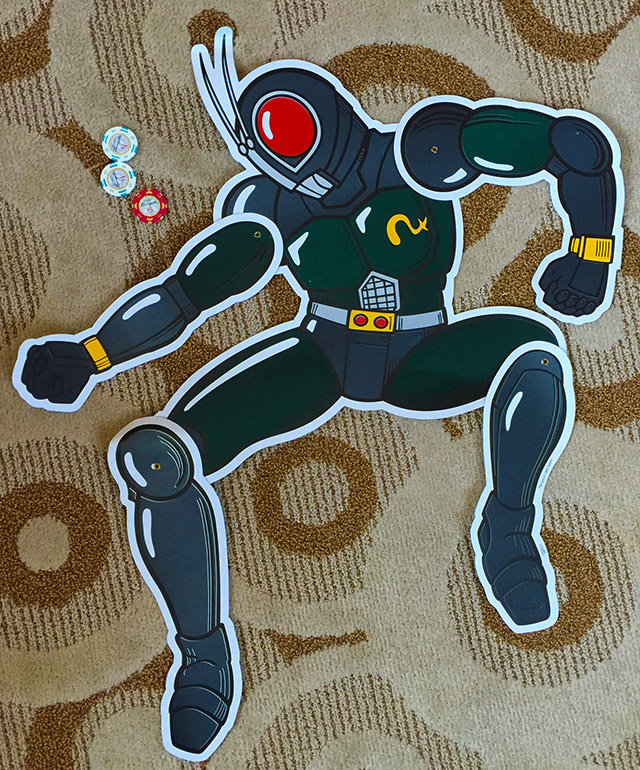 Masked Rider Decoration!
I know next to nothing about Masked Rider, but he looks like a Sectaur and that's good enough for me.
This party decoration is absolutely massive — note my meager winnings in the second photo for scale — and probably retailed for around ten bucks back when it was still new… which according to the package would've been in 1995!
Sadly, ol' Masked Rider got a little banged up on the ride home, but it's nothing a little ironing won't fix. (And I'm itching to do that, not just for the sake of a better-preserved decoration, but also for the presumed distinction of being only person in recorded history to have literally ironed a Masked Rider party decoration.)
Not a bad haul, aye?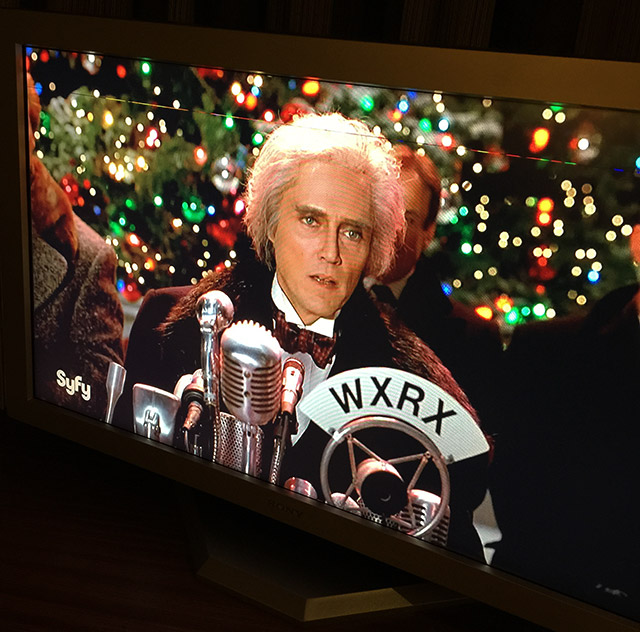 …and as if super cheap Xena storybooks weren't enough, the day ended with room service and Batman Returns. Awesome.
Thanks for reading!