I visited the New Jersey Horror Con in Atlantic City over the weekend. Specifically at the old Showboat hotel, where I used to bowl while my parents gambled. Good times as always! There's nothing quite like seeing horror celebs and retired pro-wrestlers wander over AC's patented gaudy carpets.
Course, my big focus at any horror convention is finding treasures in the dealers' room. That's the whole reason I go, and everything else is just a bonus. Which brings me to tonight's video!
Wondering what $92 can buy you at a horror convention? Check out my haul! I got everything from a bootleg DVD to a cool shirt to an awesomely nightmarish action figure. Won't spoil the surprises, but I was satisfied!
Click here to check out the vid on YouTube!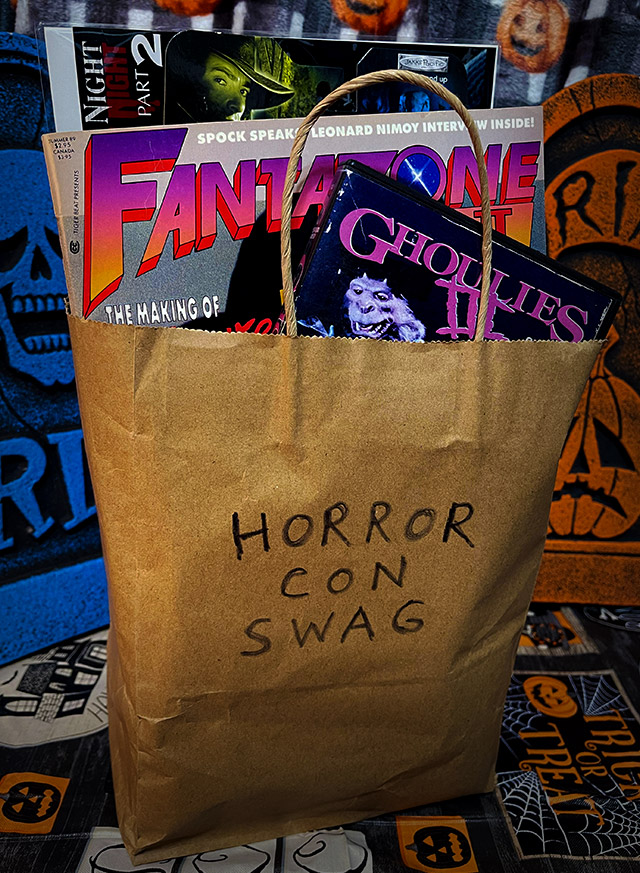 Thanks so much for watching. Really enjoying doing videos again! I'm gonna let this one have some room to breathe, but I'll be back on Thursday with the next chapter of Dino Drac's 2021 Halloween Countdown!