It's Friday. Fantastic freakin' Friday. I'm so looking forward to having time to put more on the site than bad doodles and pictures of plastic shovels. But, since it is not the weekend yet, I must do what is necessary to survive: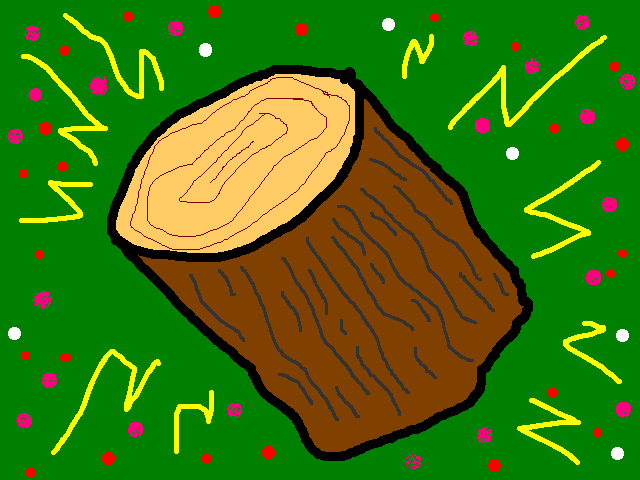 That's a Christmas tree trunk. You know, the part you slice off before setting the tree into its base. Apparently, those specific "cut pieces" are called "butts." I can assure you that I will NEVER call them that. "Log," okay. "Butt?" Never. I'm sticking with trunk.
Some people were sticklers about getting the wishbone from the Thanksgiving turkey. Me? I was much more focused on hunks of Christmas tree wood. Even if I typically misplaced those hunks within five hours, I just adored the idea of keeping mementos of dead Christmas trees.
Plus, for a while at least, they stunk of pine and were sticky-in-a-fun-way.
Today we pay tribute to the cut parts of Christmas tree trunks. Cheers, trunky.