Between Christmas fast approaching and the world possibly ending, I'm not going to have many more chances to post bad holiday art. So, here goes: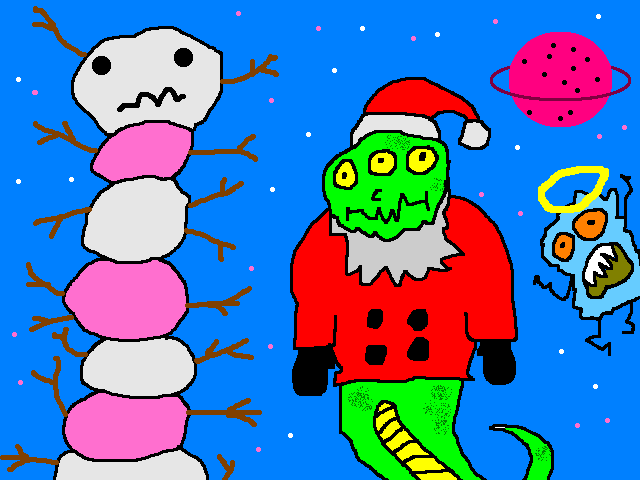 On Ker-Zerzenic, Christmas is a little different. Santa is a befuddled, three-eyed snake creature. Snowflakes fall in white and pink. Then there are the little blue guys jumping all over the place, who we'd assume to be horrible devils if not for their halos.
But remember what Danny Aiello said. "If you're frightened of dying, and you're holding on, you'll see devils tearing your life away. But if you've made your peace, then the devils are really angels, freeing you."
Ker-Zerzenic is an interesting place. Its snowmen remind me of that giant cactus from SMB2.